Last week I headed up to casa del NoPoles in Ottawa for a couple of days of web design and coding fun. Despite the many distractions at hand, we actually got a bunch of stuff done to the point where we can show it off. We're (well Paul mostly) working on an update to the site that will include new Photo & Video sections as well as a bunch of cosmetic and display tweaks and even a new header... finally.Below are a couple of screenshots of the action. Check Paul's blog over the next little while as he'll be updating everyone about the changes in a technical manner.
This is the new gallery layout. We've finally stepped it up beyond a simple text display. This new gallery display is going to be added to the profiles as well, and will allow much better sorting and navigation. This fixes current annoying problems like when viewing a member's picture in their profile hitting next or back won't give you the next or previous image by that member - now it will. Members will now have the ability to upload photos and videos to the main picture sections of the site, or if they prefer they can upload it to their 'private' gallery. This way you can upload photos for forums or comments and not have to clutter the photo section with a bunch of "for thread" pics.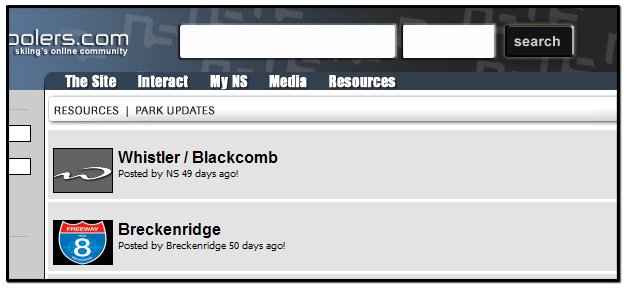 We're also playing around with a new header that will make the search much more prominent. Think this will have any effect whatsoever on the amount of "Use the search bar noob" comments on the site? So that's all for now, the header will change but that's the general idea we're going for. If all goes as planned we'll have a good update to the site online in the next couple of weeks. I'm out!