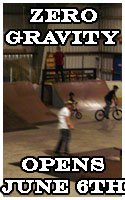 Whaleback opens its doors for summer June 6th with its indoor skate park in Hartford, VT (15mins) from the Whale!
FREE FOR ALL 3pm to 7pm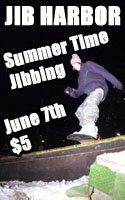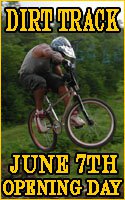 June 7th is the Whales Grand Opening for all of its summer activites.
Time: 12noon to 5pm
Cost: $5 for everything!
We also have a mini and vert ramp so don't forget to bring your skate and helmet.
EVERY ONE WILL NEED TO SIGN A WAVIER! DOWNLOAD IT HERE!
JIB HARBOR
Will be open the first Saturday of every month strating June 7th from 12noon to 5pm.
We will be using snowgel from Back Yard Terrain Parks.They are the leaders in the backyard setups check them out.
We will also be selling the snowgel so if would like to get some for yourself.  Contact dylan@whaleback.com
WIN A YEAR ROUND ALL ACCESS PASS TO THE WHALE!
Thats skiing, skating, paintball, bmx, pit bikes and more!
Just go to http://www.whaleback.com and register as a member and then come June 7th for the drawing at 2:30pm. Must be present to win!
I am also looking to premier a movie on June 7th as well as every time
I open the Jib Harbor. So if you have a movie and want to show it at
the whale email me at dylan@whaleback.com

Go To Whaleback.com for more info!
End Of the Year Shoot