Summer of Snow, part 4.
Words, photos, and video by Dan Kellar, (except of course the one clip in the WSSC video that is of me and moves to try to catch my second hit, but misses and i think i edited that out anyways, that was some snowboarder; I'm just trying to be honest with this.)
This was to be my last story about the 2007 summer glacier season on Whistler mountain, but i just have waaaaaaay to much coverage to pack it into one article. Maybe even too much coverage to fit it all into two stories, heck, maybe I will keep this going until snow once again falls on North America, oh the possibilities. Then again, I'm pretty lazy, which Dan will win, how many more stories will be written? Why was I not informed that it was running shorts day on the 16th of July? I am always missing the good leads.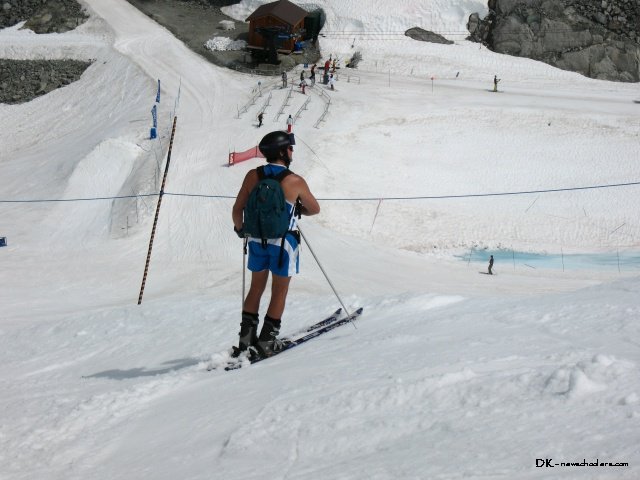 First up, I really want to congratulate Baily Mitchell the winner of the Newschoolers.com wanna be a digger contest. As far as i know he is the first COC skier digger in history (please correct me on this if i am incorrect) and i spent a ski day with him to show you what he won (mad skills included):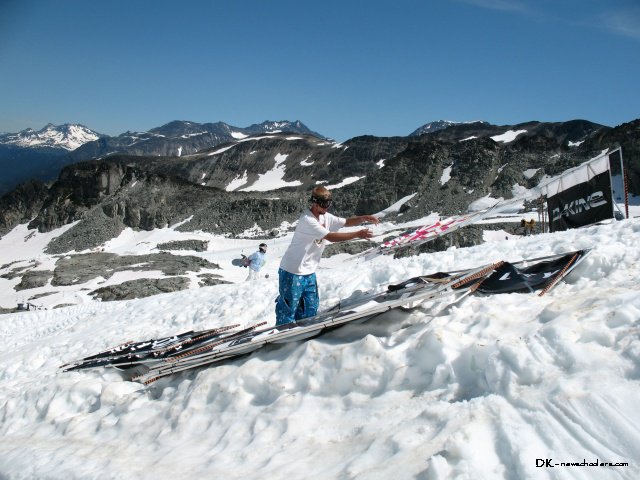 Mr. Mittens here is clearly one of the best things in our sport, and for our sport; you hear that wisdom, that depth of knowledge, that breadth of understanding?! A+, I think you get to graduate now from ski school. If only more of the world shared his laid back perspective...
Seriously, why would someone sue a ski resort if they fell and hurt themselves? Did you check the jump out? Were you forced to jump? Can't you take responsability for your own actions? Can't a parent take responsability for raising a child? The mountain did not put a gun to your head; they allowed you the privilege of jumping and you made a mistake, learn the risks and the consequences become pretty clear. How deep of a societal problem do we face when one can not take responsability of their actions? Are we doomed to litigation, legislation, and criminalization? Discuss...
Anyways, Sarah Burke won an ESPY. I am stoked and so is she:
Luke Van Valin would like to tell you something:
Alex James was so pissed at being censored out of the last article for (censored) ski company bashing that he decided to do another interview as well as the first trick tip in the history of newschoolers.com that's right after all these bullshit promises, NS has come through and created the technology to teach you to ski while still sitting at your desk:
Blake Nyman gives a tip of his own with a nosepick:
Luke Van Valin teaches the Lincon Loop:
Peter Olenick will satisfy you with this Switch 270:
Sarah Burke shows us how a Switch Up is done:
JA Maheu est le Quebecois plus bon que je peu pense de; his hate for Canada is balanced with his hate for stupidity and he loves nearly everyone. Aussi, il ski tout l'annee et il est compose partialment du machine et ordinateur (un cybernetic), il peut aussi faire le backflip sans problem: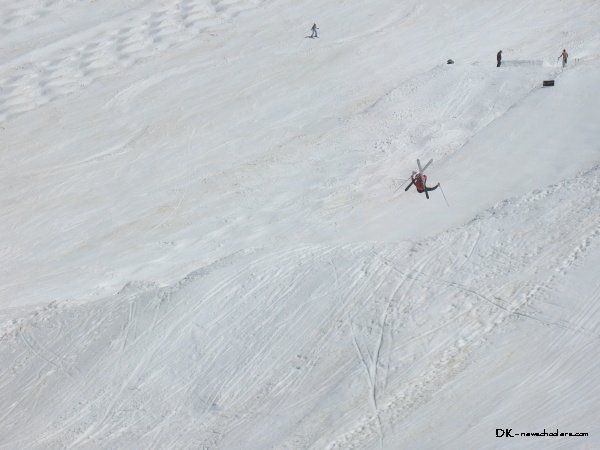 and he would like to tell you about a backflip:
There is something so splendid about the french language (and the Quebec version of it), here I try horribly to speak it, Charles Berard does not seem to care very much:
Colby Joker West also does not mind my language:
I can barely see Griffin Cummings in this early interview on a cloudy, possibly snowy day:
Finally, the last interview of this article, Blake Nyman gives us an existential experience:
Blake Nyman digging deep at COC: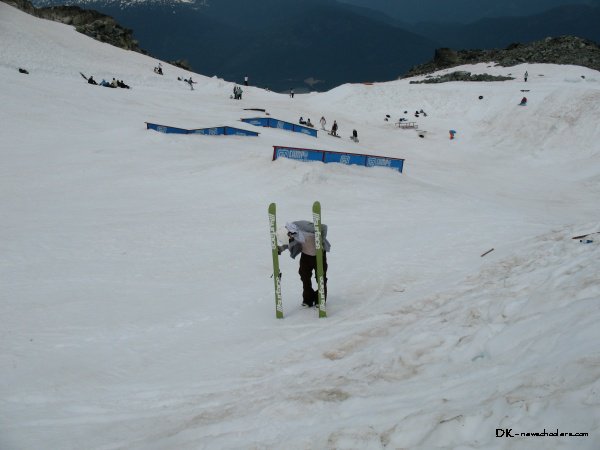 What a awesome place this is: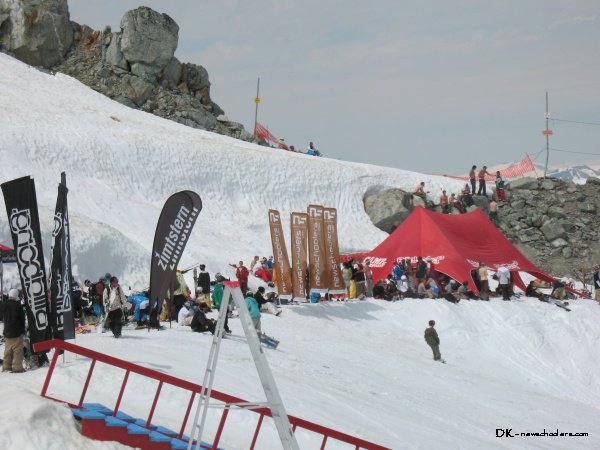 Blake pulling a chameleon with a switch corked 5: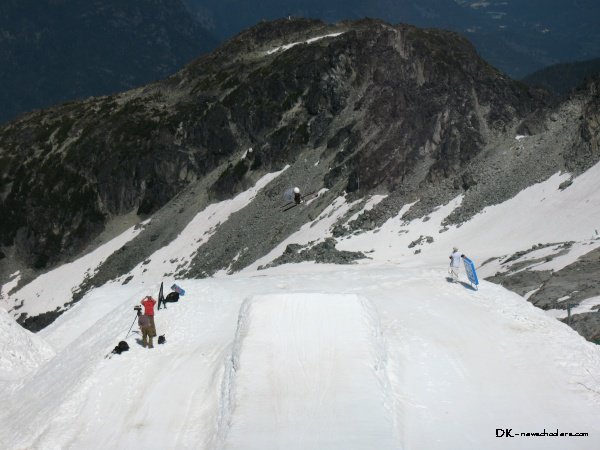 Dave Weale of Dave Murray Ski Camp was nice enough to give me a tour of their park, it has good flow, and access to the beautifully cut half-pipe that they share with Whistler Summer Snowboard Camp.
I also was lucky enough to meet up with gnar rider Neil Connelly of the WSSC for some shots and fond memories: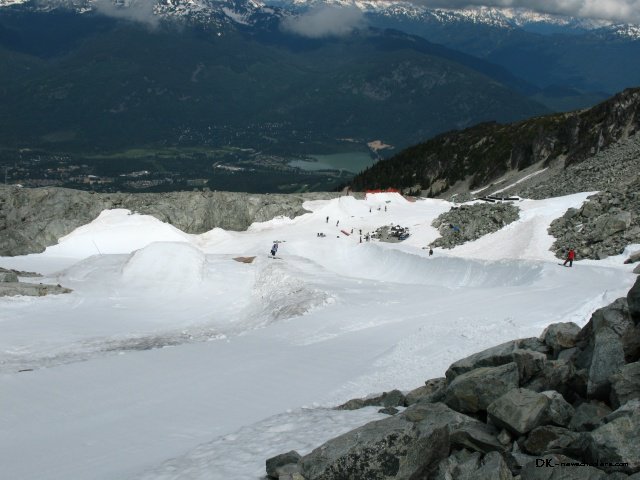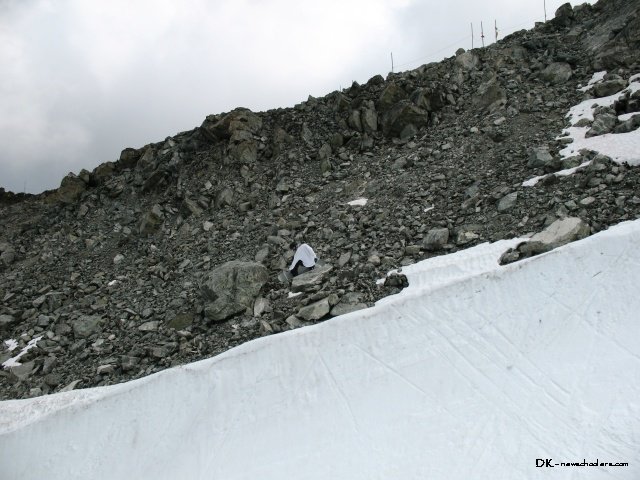 For last I have, for those of you that can keep attention for this long, a video of some halfpipe riding featuring Neil Connelly, some french boarder, Ben the owner, myself, and maybe some other people; I do hope you will enjoy:
I have come home and I can't believe that I am no longer in Whistler, and that the lovely ski life is over. The summer was so good with so much snow followed by so much sun. Alas, real life calls back here in Waterloo Ontario, I have research to accomplish and a beautiful partner who I have been missing for two months! Not to mention beer to make, and humidity and smog to enjoy; can't get enough of that cool clear smog eh! YUM! Do not worry, lots more of the summer coverage will be released and I promise you that it will be worth the wait. Of course, if you go to the glacier next summer, you will not have to wait for updates, you will be living them!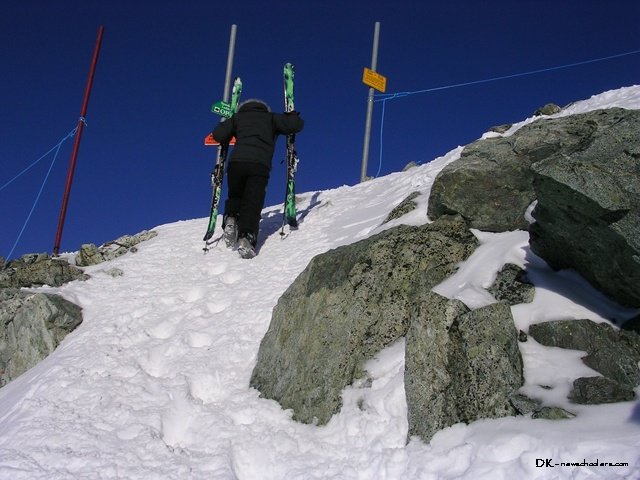 Thanks for reading and viewing,
Dan Kellar