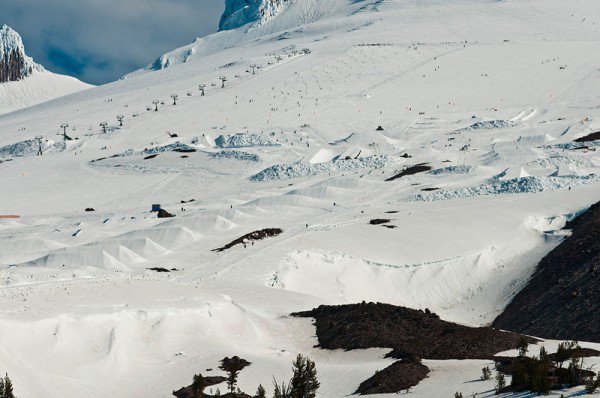 Summer 2011 has come to an end. It's always sad to see it go, but it was an amazing season filled with so much snowboarding, skiing, skateboarding, bmxing, so many sponsor activities, on hill competitions, visiting pros to meet and watch shred…there was so many fun things to do, it went by so quickly!
It's hard to pick out just a few favorite moments from summer 2011–there's so many to chose from, but we gave it a shot. Luckily, Windells is year round, so the awesome times don't have to stop! Open skate and bmx is happening on the weekends all fall. If you live in the Northwest, come skate the Concrete Jungle and BOB. After that, it's time for winter and spring camps!
There's a lot to do this winter, but before the snow falls where you live, here are a few of our favorite moments from summer 2011: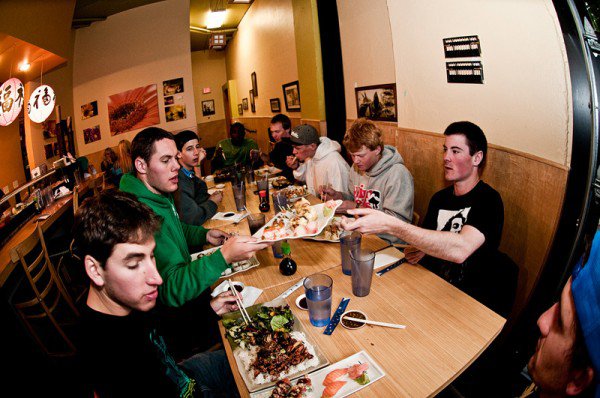 Adult campers went out to sushi night in Portland every session.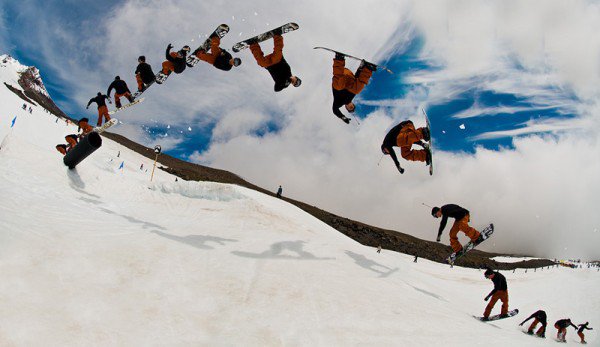 Cam Pierce shredded the park in July. He was on point, check out this rodeo!
We got an airbag in the pipe, one of the first of its kind! Campers got to ride alongside Olympians and X Games athletes as they learned new pipe tricks.
The 14th Annual Bonfire Pipe 2 Pipe skate competition was ridiculous to watch. Omar Hassan, Kevin Kowalski, Mason Merlino, Willis Kimble and more tore up the Concrete Jungle in front of 2,000 spectators.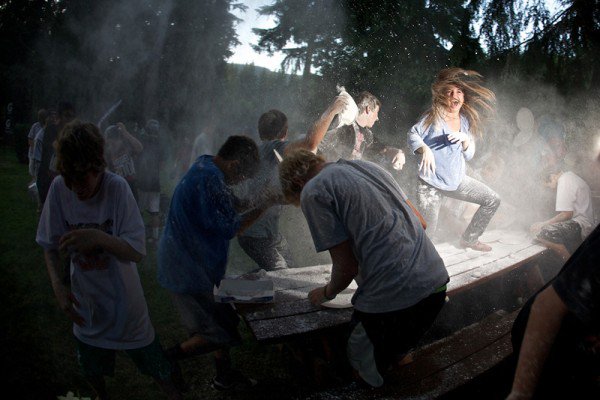 The Second Annual Technine Doughnut Eating Competition went off in Session 7 and it was even more sugary than last summer! Technine rider Dylan Thompson even competed!
We were so stoked to have two BMX sessions this summer, Session 7 and Session 8!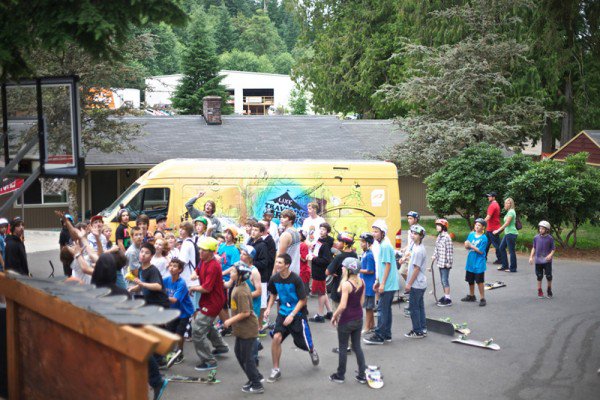 The Line Traveling Circus van with Andy Parry and Will Wesson came to camp all summer.
The Salomon team put on the First Annual Zeach Invitational. Scotty Arnold and Harrison Gordon on the megaphone.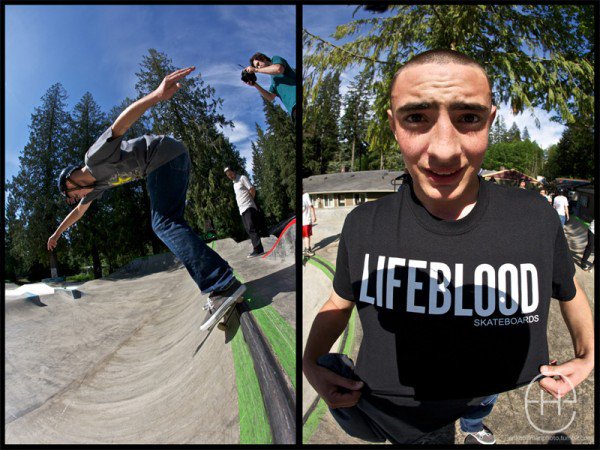 The Lifeblood team came to camp, skate the Concrete Jungle and put on a longest grind competition!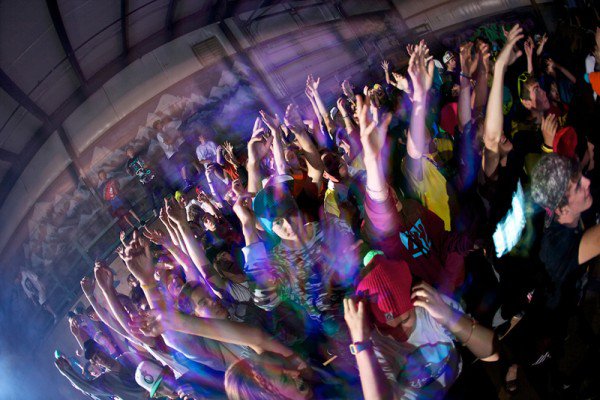 Skullcandy Dance Party with DJ Matty Mo!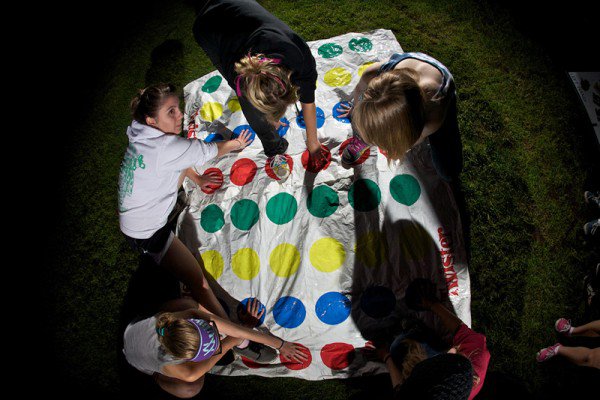 Twister at Burton Ladies' Night each week!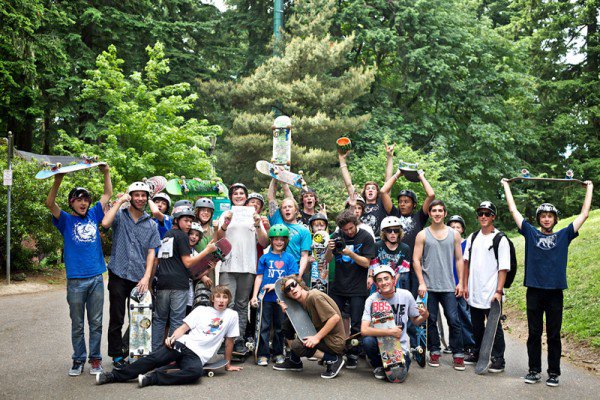 Go Skate Day was awesome! Here are some skate campers skating in Portland.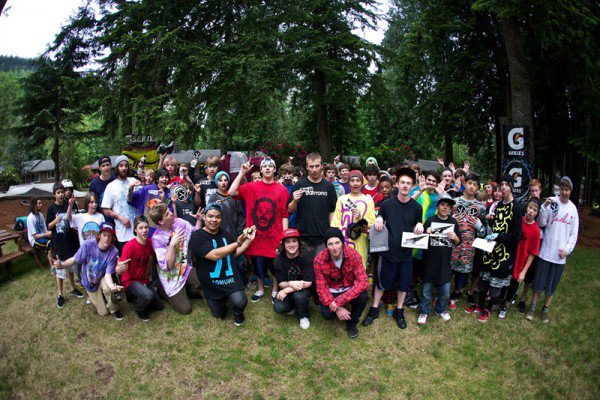 Niko Cioff, the Gremlinz, and JSLV held the first ever game of Capture the Schwag.
Ben Moxham was coaching and lapping the park all summer!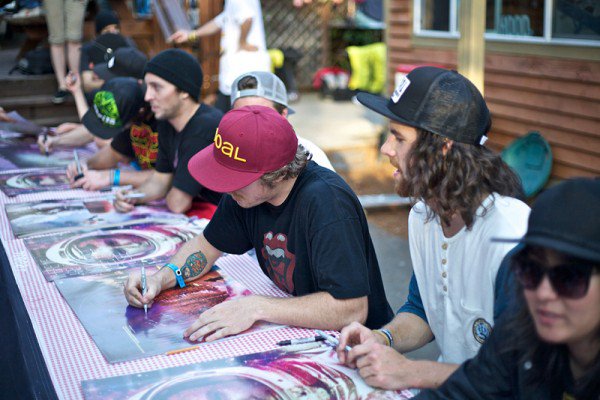 The Capita Team came to do a signing and announce their new movie, "Defenders of Awesome". Coach Brandon Cocard in the middle, putting his sig on a poster.
Kevin Kowalski made a few trips to skate the Concrete Jungle over summer.
Windells - BMX. Skiing. Skateboarding. Snowboarding.