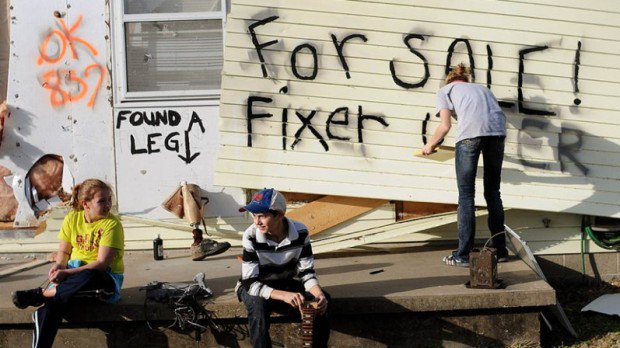 Image: The LA Times
In the last few months, tornados have ripped through much of midwest. The wreckage is crazy, many people have lost everything–some even their lives–and aide workers are doing their best to piece it all back together.
There a few photos of the storms themselves–which are huge and scary–but mostly, there are tons of photos of the aftermath…destroyed houses, overturned cars, ruined farms…which kind of fall into the category of "ruin porn" or "Detroitism," but images of destruction like these always make me want to give back. This is how photographers can do more–take pictures of gritty shit, and expose everyone to it, and remind them that there are people who are in need. Click thru the image tabs above the photo to see what i mean.
Check out what's going on out there–and, if you have a chance and the means, consider donating to the Red Cross or Salvation Army.