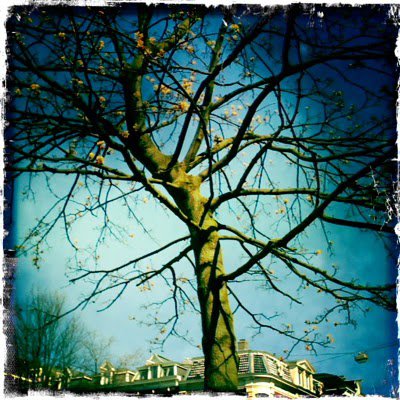 On my way to Vancouver from Germany, I had a layover in Amsterdam....I updated my facebook status to "I wish I had a longer layover in Amsterdam." Well...my wish came true. Due to the volcano in Iceland I've been stuck here since the 15th. The airline still has all of my luggage. All I have is my carry on and a few essentials that I've purchased along the way. Here are a couple of photos from the past few days.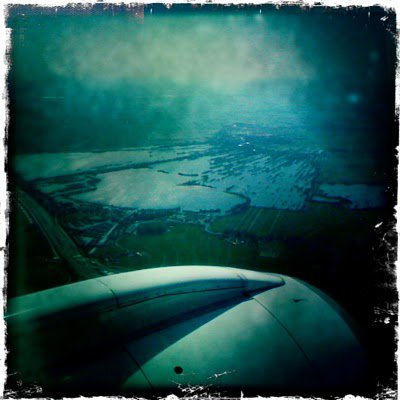 Flying into Amsterdam. I wish I had photos of all the chaos at the airport. People were sleeping everywhere. All they gave us was a 10 euro voucher for food. They told us to leave our baggage there and go home or find a place to sleep. They didn't know if it would be one day or four. Today is day three since the eruption and no planes are leaving today.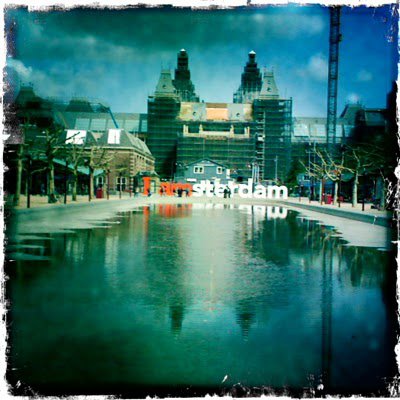 First thing I did in the morning was go to the flea market. There were really cool booths with everything from cannibus lolly pops to used shoes and purses. I bought a purse and some jewelry. Then I hoped on the tram system (which I know like the back of my hand now) and found the Van Gogh Museum. It was pretty spectacular. I left wishing I knew more about art.
My days consist of a lot of walking, more walking than I've done in the last year because of my knee injury. I want to ride a bike, but I get lost of my feet and figure I'd get really lost on a bike. I think I'll rent one today. Getting lost isn't bad though....it's a good way to find some amazing places.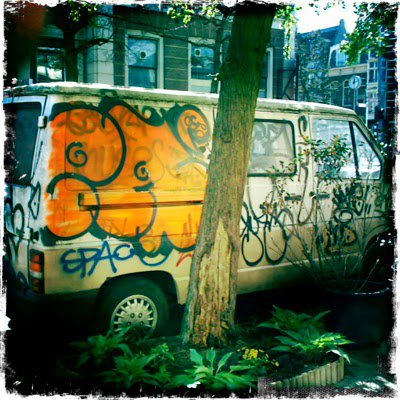 Just a van.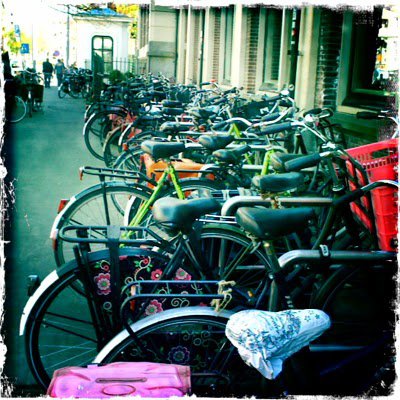 Everyone uses bikes for transportation. Lot's of weaving around the heavy flow of people traffic. Looks kinda hectic.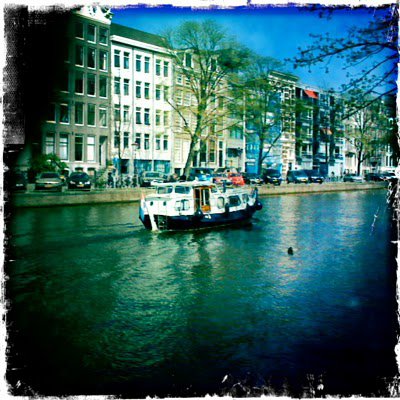 This city is surrounded by canals. Love the connection with nature here.
Since I was feeling really out of place walking around the city, I visited the botanical garden yesterday. It was a good way to escape the hustle outside the garden walls. Sometimes I just need some fresh air and flowers!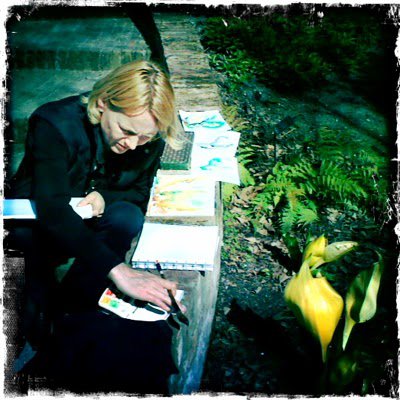 Lot's of people painting in the gardens.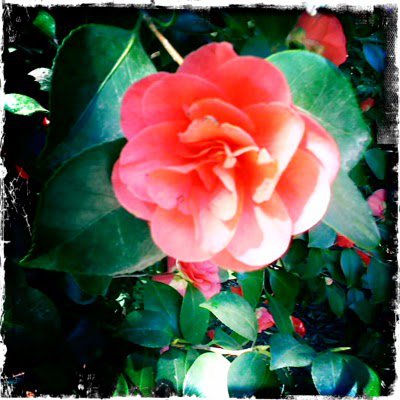 Flowers and butterflies everywhere!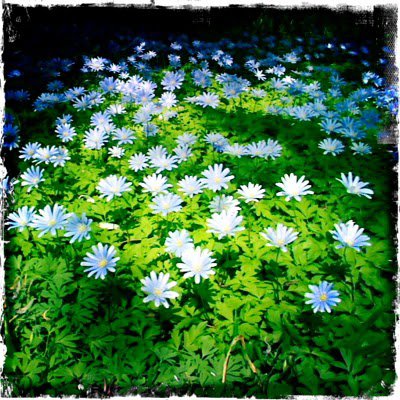 One of my favorite photos from the garden.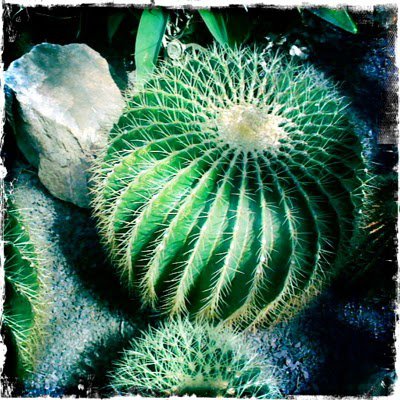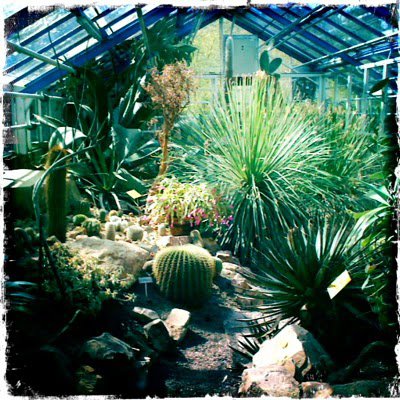 There were all different types of enclosed environments....the desert above.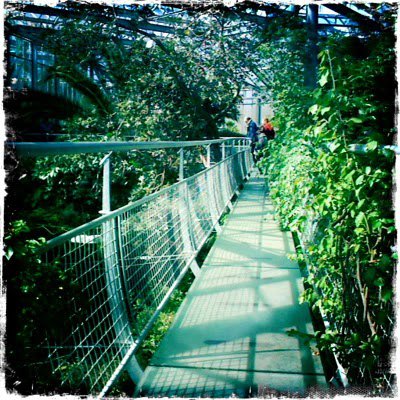 I went into the jungle after the dry climate of the desert. It was hot and muggy inside the jungle.
There were catapillars all over the place and cacoons ready to hatch.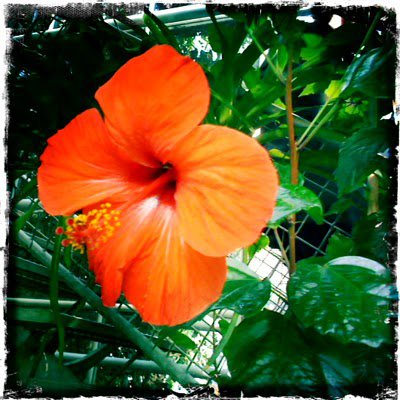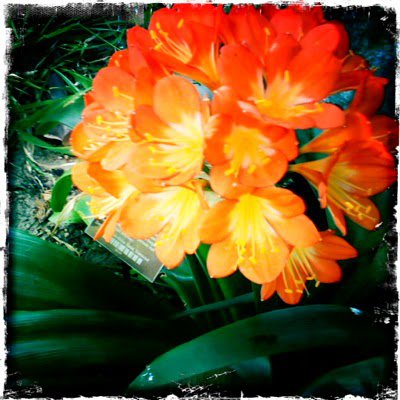 After the gardens I was feeling hungry and decided to catch the tram into the city center. I started at the Dam and sniffed out China Town, the Redlight District, and some good eats. I think I'll go get lost again today.