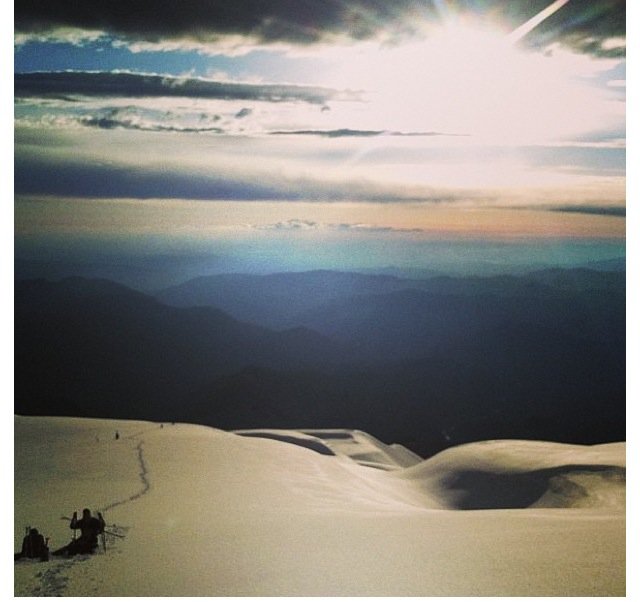 SUMMER2K13
Late June: Sandy Glacier: Mike Briggs, Meeks, Maximilliam Smith
"Last chair!" The Palmer chairlift operator gave the daily 2 o'clock shout letting skiers know that their long day of shredding was soon coming to a close. This late June afternoon most every skier on Hood was heading down for a long afternoon of slow roasting in Govy, hyping up the day on the glacier, checking out footage and burning down Oregon's finest while waiting for the next morning to come around so they could hop on their skis once again. This however, was not the case for Mike Briggs, Meeks and the Swedish connect Maximilliam Smith. In a time honored Hood Crew tradition they pulled into the Timberline parking lot at 130 PM, arriving just in time to catch the last chair headed up into the clouds, dropping them at 8,000 feet in the middle of a vertigo inducing whiteout.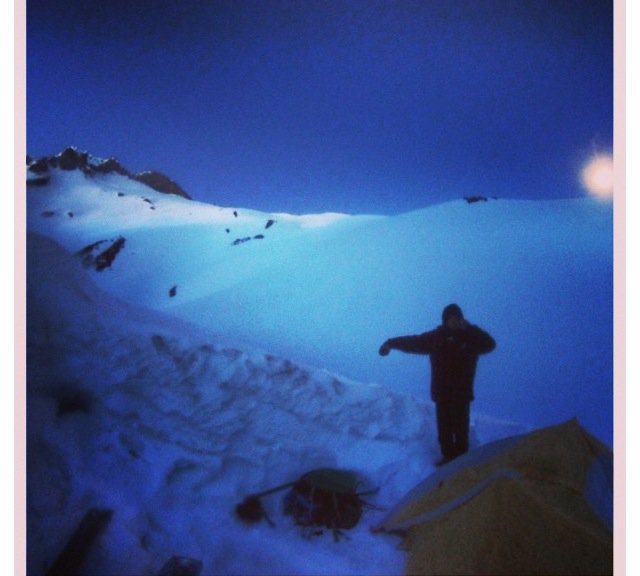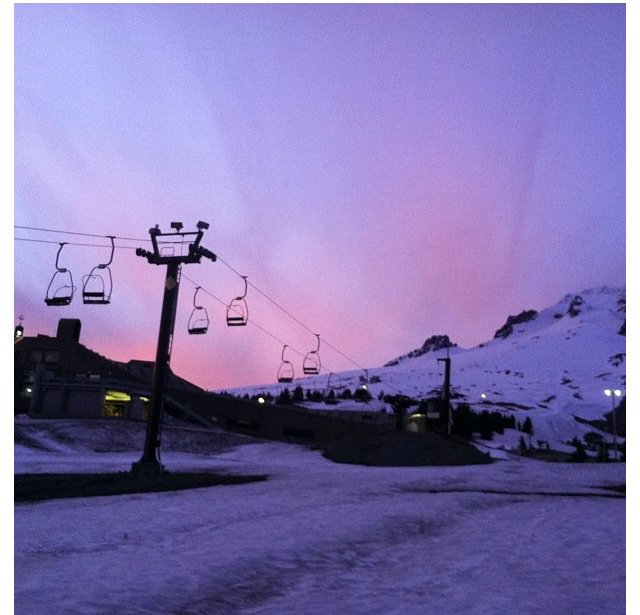 The plan came together quickly and half assed, fresh off a week of rain it looked like the last weekend of June would be the only pair of bluebird days for the foreseeable future. In a sleepy and stony daze the trio had forgotten nearly all the essentials for an overnight snow camping and building mission. Food, water, a plethora of chronic, quality sleeping bags- you name it, it was forgotten at the house. So it may not have been the smartest call when they headed out into the foggy depths of the Sandy Glacier. With little experience in the area and hazy memories of a previous session earlier that month a long traverse was made out into the abyss. In hindsight the ambitious quarter pipe build was doomed to fail but in the moment blind optimism and naivety prevailed. Before we get into this shitshow though, lets bring it back to a better time…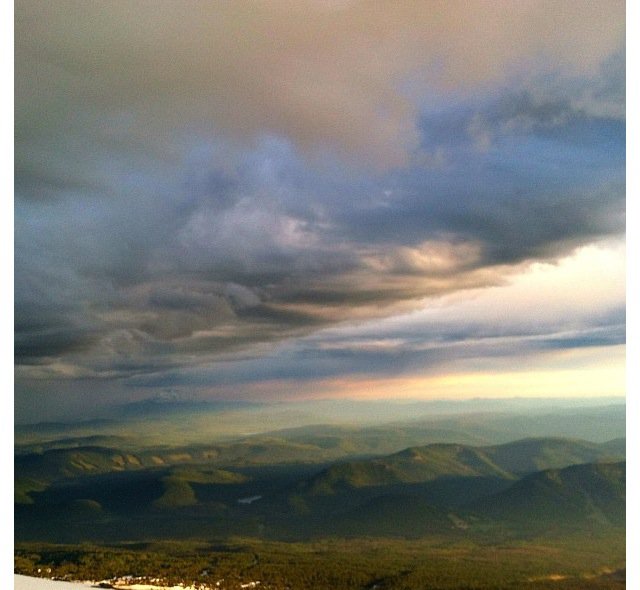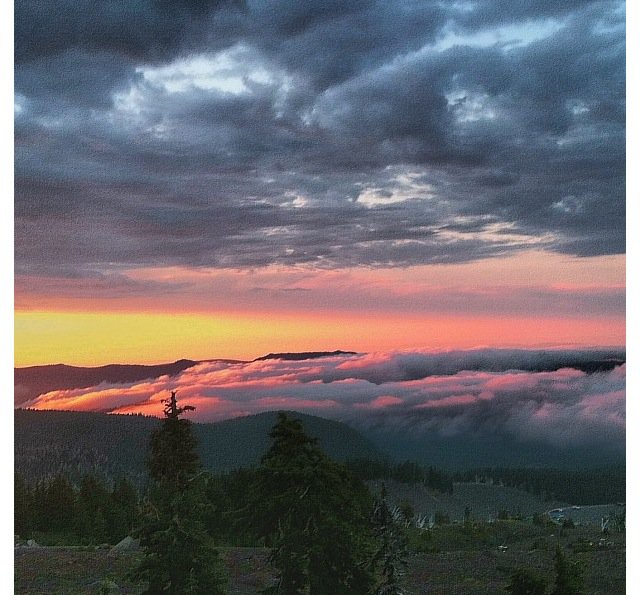 Early June: Hood Backcountry: Heffy, Meeks, Freed, camper Kev. Briggles, Alec, Zach Giffin
"Who the fuck is that guy in the orange jumpsuit?" "Briggles, you bring your dad along or what?!" Zach Giffin trailed the skeptical crew of kids, both parties wondering what the hell they were getting into. The previous night Alec, Maxi and Heff stormed into the Rhododentron trap house making incredulous claims of the jump they had spent the afternoon shaping deep in the Hood backcountry. No shortages of adjectives were used in describing this monstrous jumps "It'll send you to the mooooon!" claimed Maxi (who is notorious for getting a bit too excited) but when the O.G. Heffy backed his statement adding on that it was "perfect for doubles" expectations were at an all time high. So how Giffin, a northwest legend, was found following the rag tag gang deep into the cuts is still to be determined. Maybe he was convinced by fellow Baker loc, camper Kev, or maybe he just wanted out of his "tiny house" for the afternoon but one thing was for certain, this thirty something year old did not give a single fuck and was faaaar from scared.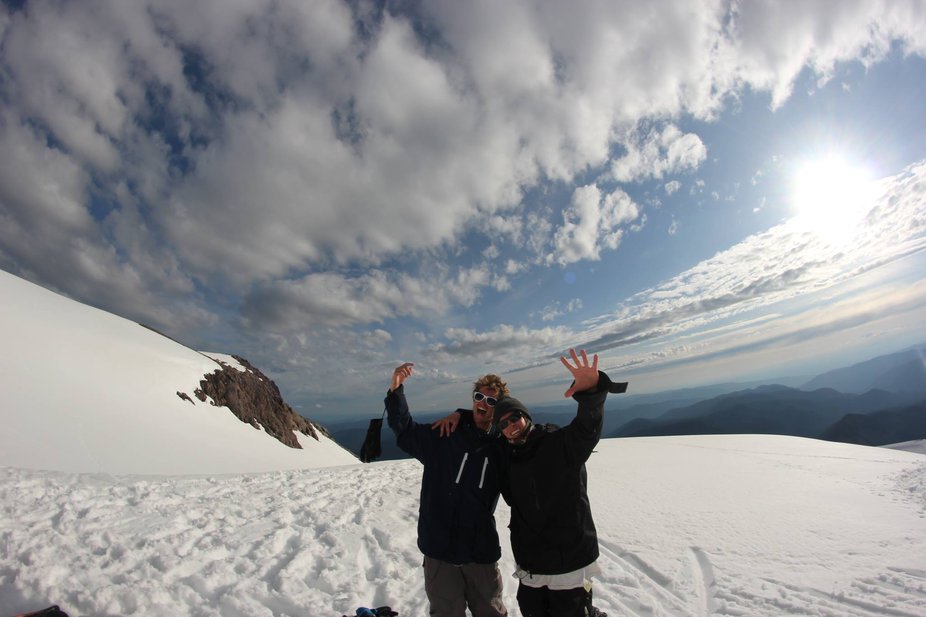 A twenty minute traverse and hike led The Hood Crew to a sight that did not disappoint. Flanked by massive rollers and potential jump spots as far as the eye could see, an enormous step over towered above the surrounding features. The lush oregon countryside stretched for hundreds of miles in each direction, Mount Adams and Jefferson protruding above the surrounding hills. A true sight for sore eyes, the crew let out whoops and hollers of anticipation, knowing that a killer session was soon to be under way. As is to be expected. beers and spliffs were broken out quickly as one must get in a proper state of mind before flying 70 feet through the air flipping and spinning every which direction. Good vibes began to spread as questions about who would guiniee pig the boater arose.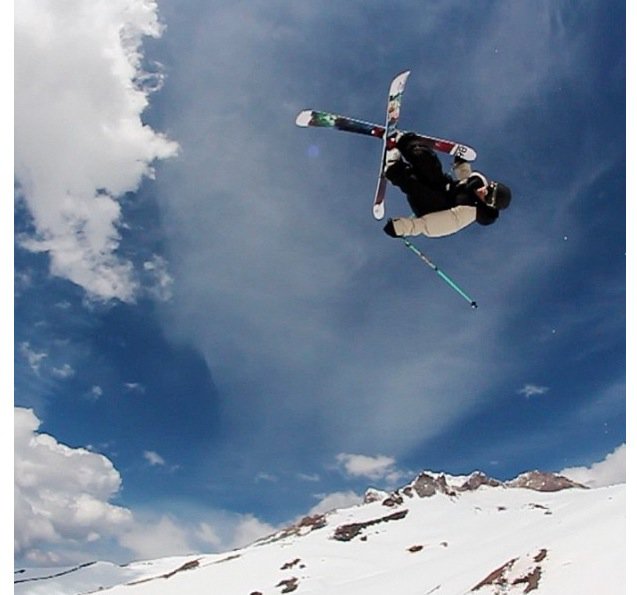 Of course it was the unlikely veteran who stepped to the challenge. Zach has been building and hitting jumps around the Northwest for over a decade. Between slaying massive AK lines in front of the sweetgrass productions camera Zach spends his time shralping the shit out of Mt. Baker and is rumored to have been throwing double flips in the Washington BC since the early 2000's, sans camera and years before most others had even contemplated that such a rotation was even possible. Despite endless accolades the young crew of jibbers still had no clue who this guy really was. This was soon to change though, the in-run was quickly salted and Zach didn't have a second thought before strait lining the Wu-booter. Flying through the air in his bright orange suit, he evoked images of a deranged and escaped prison inmate, but really he was in the midst of almost capping a perfect "Harlaut esque" rodeo 7. While going absolutely fucking huge usually has its advantages, it makes stomping out into knee deep slush very difficult. Zach washed out on his landing but there was no doubt that the session was under way. He went on to send the jump two more times with similar outcomes but as he hiked away from the crew back to the Timberline parking lot there was a sense that they had just been graced by the presence of one of skiings all time greats, not to mention a humble and soft spoken ambassador of the sport. While Giffin may not be the type of guy you would expect to accompany The Hood Crew to a session it was clear that blood runs deep, the stoke and hard charging attitude that he provided that afternoon was contagious and rubbed off on the homies, pressing them to send it harder than they ever had in their lives.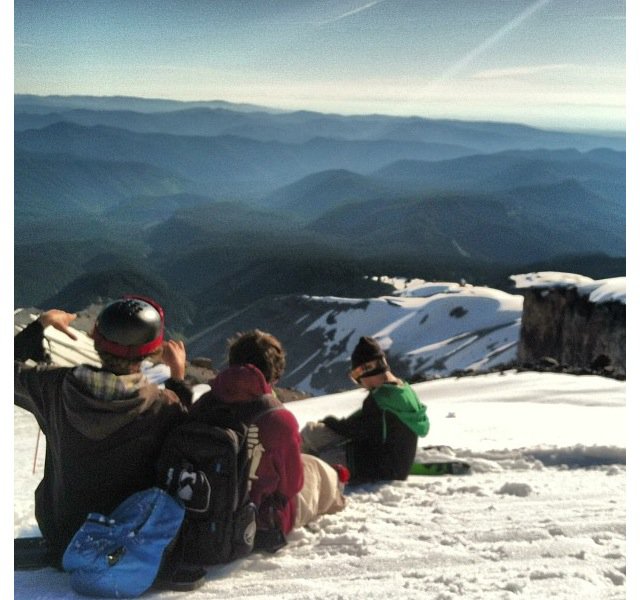 Camper Kev is another soft spoken, hard charging Baker local. It must be something in the water up there in Bellingham but these northwest shredders just go absolutely ape shit when given the opportunity to go huge. Seeing Kevin send massive tweaked out cork 7's on a loose summer booter, one would not expect that this kid really excels in the backcountry and looks at park shredding and jumping as a way to pass the time between skinning to massive lines all over the PNW. Being the first Hood Crew homie to really step up to this beast he set the bar high, stacking banger after banger before seriously concussing himself on one of the biggest and flippy double cork 14 attempts in the history of skiing. The crew fed off his stoke and in no time Alec Nelson was boosting enormous double backflips and 1080 blunt grabs deeeeep into the stratosphere.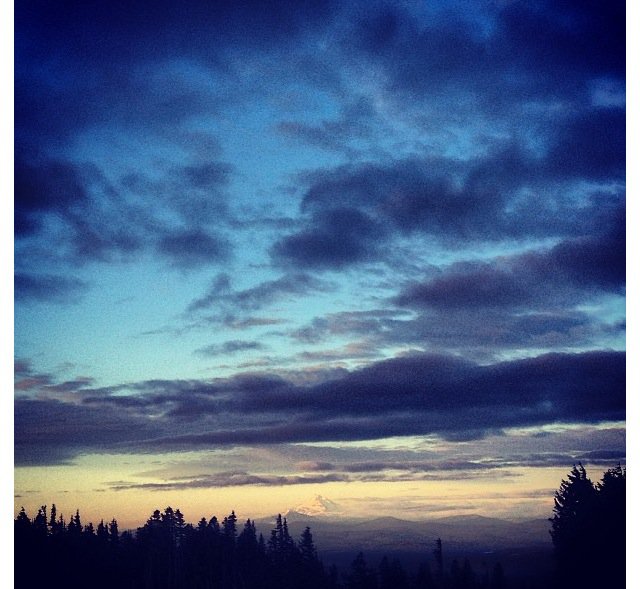 There were really an endless amount of highlights in this all time session but seeing Matt Heffernan putting down some flawless hits may have topped them all. Heffy, as he is known, took himself out for the season in December while skiing a mellow line in the Alta BC. After a 6 month recovery from a shattered femur he was slowly getting back into jumping. In fact that May he had claimed that it would only be a summer of taking it easy and rail skiing but his huge cork 7 tail and double cork 12 attempts said otherwise. Heff was back and there was no doubting it, this session would go onto restore his confidence and would stand out as a summer highlight while he went on to kill it as hard as anyone on the glacier for the next 2 months.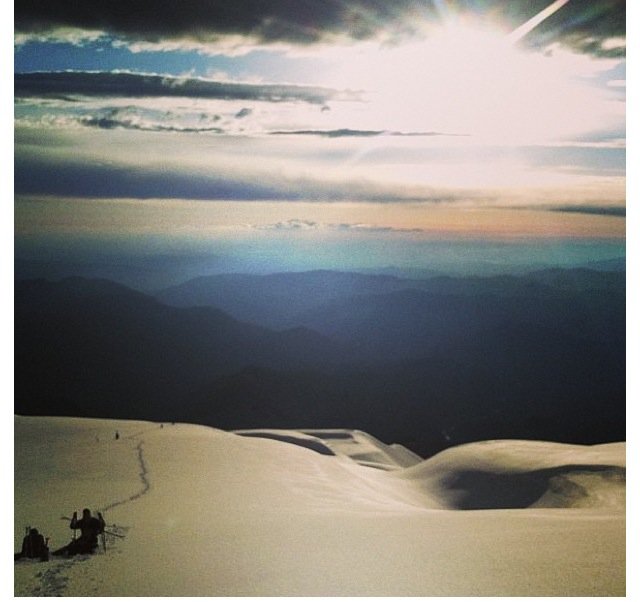 Mr. Briggles, not wanting to be outdone, laced up a flawless nose butter 7 and switch 5. Endless hammers were being had as the afternoon trickled on. Ross had never came out to a session with the crew but worked on hill with Alec, Meeks and Heff fed off the stoke that afternoon as well. While he had originally claimed he wasn't even going to hit the jump his mind was quickly changed, he went on to stomp a double backie out of nowhere. The session wrapped up with the Bunch member Maximilliam Smith putting down an alley oop 900 blunt to tail pop out and after a few more "kush pipes" were puffed, dusk swept over the mountain, the crew was out.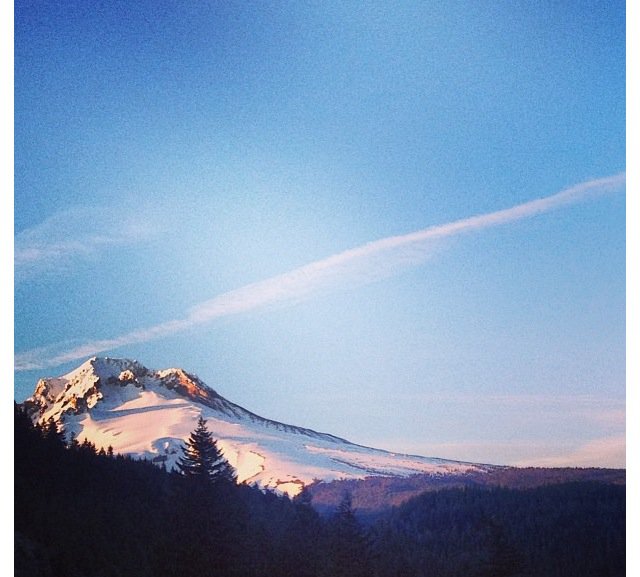 The long, exhausting hike out provided the homies with time for some reflection. Watching a massive lighting storm roll in across the desert juxtaposed the bluebird afternoon. Massive clouds rolled past, lit up from the evening sunlight. It was a dreamlike state, nobody could really even believe how well the session had worked out, everybody having pushed themselves to new limits. Endorphins from the jump still pumped through the whole crew and it was understood that the next guy was feeling just as good. Maxi could be heard shouting "this is AMERRRICA! HEAVEN!!!!" The weird was embraced, it was a mind state that I have only found achieved by taking mushrooms. It is hard to even put into words the intensity of the vibes and elation. This was it, The Hood Crew, a huge group of homies feeding off one another, taking their shit to places they never new possible.