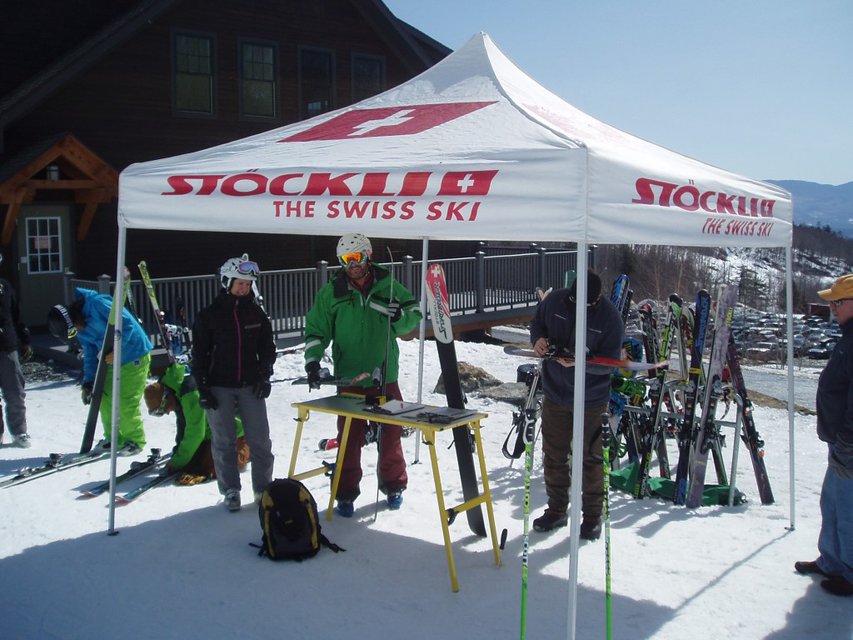 Mikey T and Doug workin' the Tent
Words, Photos, and Video: Erme Catino
This past Sunday Skiershop along with Stockli USA held a VIP demo day for friends and rippers in Stowe, VT. Luckily for the guys, the order for a sunny early spring day came through and people were psyched ripping up the corn on their Stockli Demo's.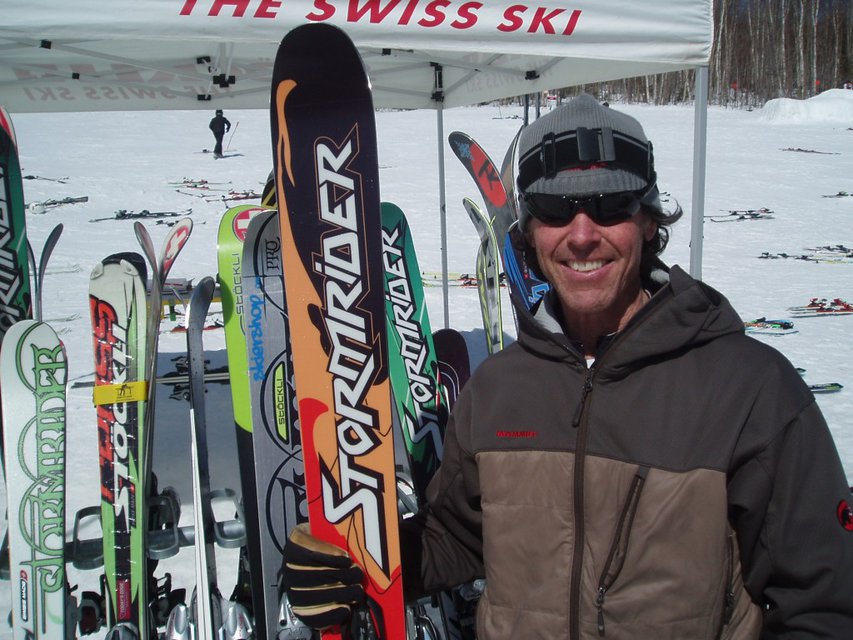 Bowen and the Stormrider 110 TT
Stockli has always been known for burly race construction skis. Next year Stockli will take it's first venture into the rocker market with the Stormrider 110 TT (tip and tail rocker), and Stormrider 95 (early rise tip).
But rather than type about the skis – we'll do that in the fall, we spoke with Stockli's Jay Bowen about what is on tap for Stockli 2011/2012 (note – video quality is a little low, camera had issues and had to use the phone).
Skiershop Demo Day – Jay Bowen from Erme Catino on Vimeo.