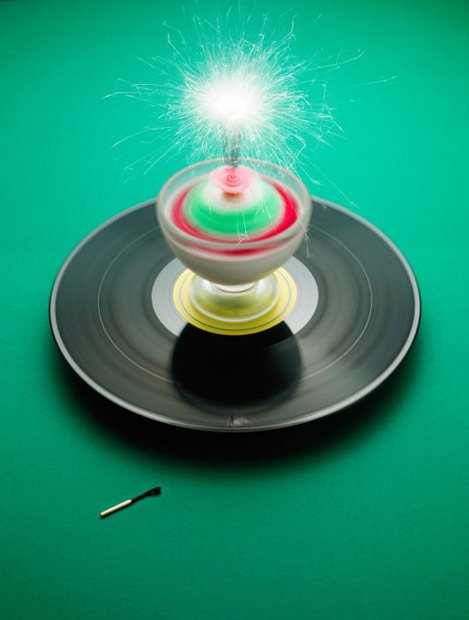 "33 RPM" is a project by Stockholm-based photographer Philip Karlberg that consists of still lift photographs of various desserts spinning on various vinyl records. The combo above shows "'Don?t look back into the sun' by The Libertines: Sundae surprise."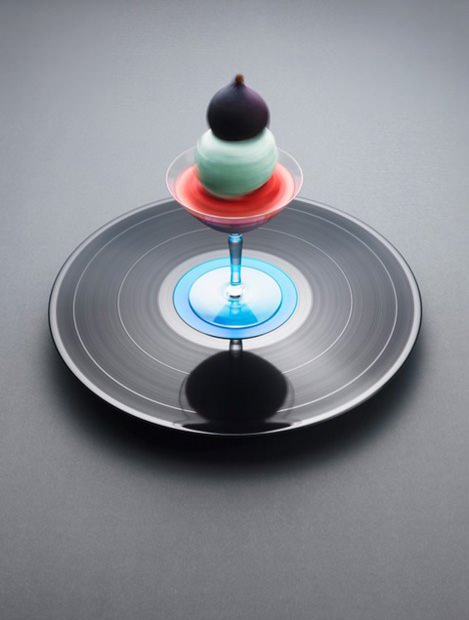 ?If I had a heart? by Fever Ray: Raspberry sorbet, mint ice cream and fig.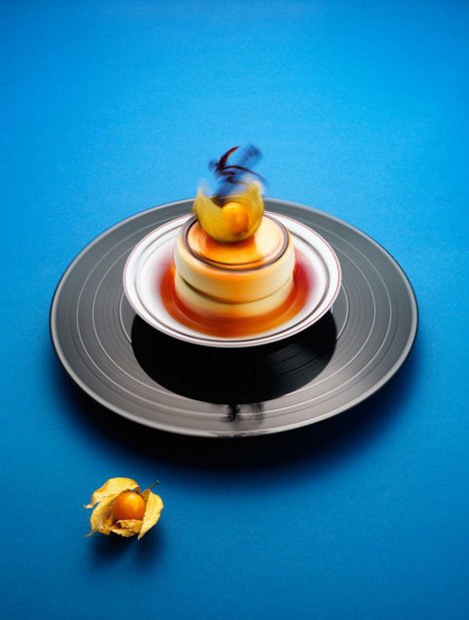 ?Where is my mind? by The Pixies: Pannacotta.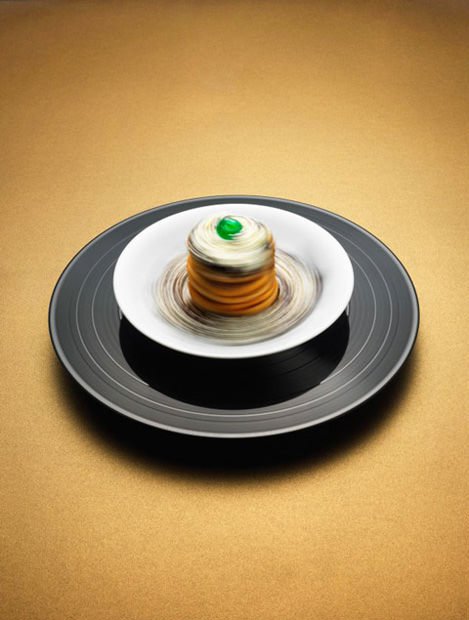 ?Nuthin but a ?G? thang? by Dr Dre feat. Snoop: Pancakes, chocolate mousse & cream.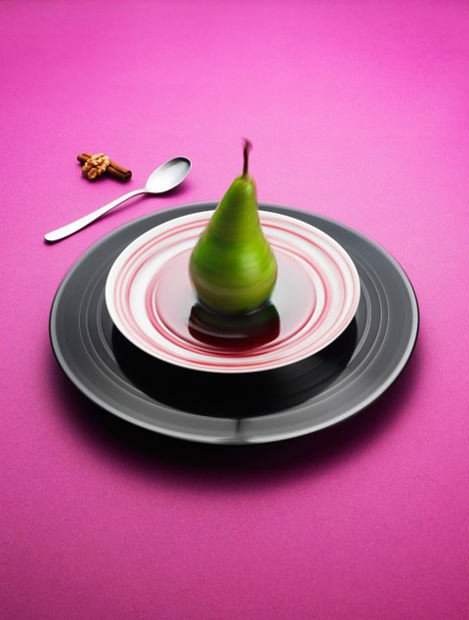 ?Jolene? by Dolly Parton: Candied pear with sweet red wine reduction.
Here's a behind-the-scenes photo showing the artist at work:
33 RPM (via Feature Shoot)
Image credits: Photographs by Philip Karlberg and used with permission