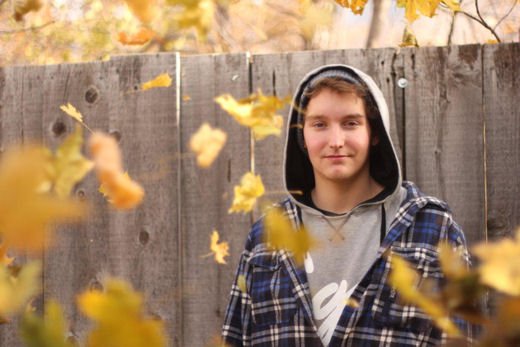 Renowned for its light dry powder, Utah attracts skiers and snowboarders from around the world. There is one resort in Utah that stands head and shoulders above the competition when it comes to its park setup, that?s Park City Resort. Now an institution among the freeski community, many of the world?s top pros call PC their home. Cartel rider Steve Stepp now bases himself in Park City which allows him to session PC?s immaculate terrain parks daily and shoot banger edits with 4bi9 media. The ARC fired across a few questions to Steve to find-out what keeps Steve going back to Park City season-after-season.
 
What is your local resort?
I grew up at Ski Roundtop, Pennsylvania. For the last 5 years, I've been skiing Park City, Utah. For the sake of this interview, I'll use Park City.
 
Why does the resort hold a special place in your heart?
This resort is special because i grew up watching pros like Tanner Hall shred it. Now I get to ride it every day! I learned the majority of my big jump tricks here. I spent my whole life in Pennsylvania learning rails. PC has been extremely important in my development as a skier. Not just because the park is amazing, but because it?s in the top 3 parks in the US. There are so many people in the ski industry to connect with.
 
How many days a year to you ride there?
I probably put in 60-80 days a year. If the snow accumulations are high for a particular season, I'm spending more days hitting BC jumps or urban rails.
 
When does the season run from ? to?
PC is open from about November 20th to April 15th
 
When is the best time to go?
If you?re a park rat like me, then you probably love the warm weather and soft sow. I think the best time is mid March when the snow is soft but not slushy.
 
Any busy holiday times to avoid?
Try to avoid Presidents Day and the whole week that Sundance Film Festival is in town. It?s miserable trying to navigate the town of Park City and find a parking spot.
 
What is so special about the resort?
The park is at the very bottom of the mountain. Many other resorts have parks higher up on the mountain that take several chair rides to get to them. PC is basically park and ride.
 
Tell us about the park? Who runs it? What features/obstacles are there? What are your favourite features? Is it well maintained?
The park is run by Jeremy Cooper. He's an excellent park manager, and does a great job of putting in a ton of features. PC has awesome rails and creative setups, although sometimes they are geared too much toward snowboarders.
My favorite features are always disasters. Usually a flat down, or sometimes a double kink, Jeremey has a good vision for these. The team maintains the park consistently throughout the day to make sure the features don?t get rutted and beat. My only gripe is the way the jumps are built. PC is notorious for flat landings, in my opinion they need to build steeper landings so it isn?t painful to land!
Click here to view the embedded video.
 
Any special backcountry spots?
There are some hidden spots at PC for sure. People don't give enough credit to pow days at Park City. Obviously it isn?t as epic as Alta or Snowbird, but I've never been disappointed skiing pow at PC.
 
What is the local scene like? Lots of park rats? Serious freeride scene?
There are a massive amount of park skiers at PC. Normally park skiers outnumber snowboarders 4 to 1. The gap has been closing in the last few years… but yeah definitely a ton of park rats. I love the vibe of PC compared to many other resorts too. Everyone jams out and has a good time at PC… there aren't really any separate crews. If you're skiing at PC then you're skiing with everyone!
 
Are there any good events, competitions or parties that happen in the resorts?
PC holds a bi-weekly rail jam series, and it used to hold a big slopestyle comp. I really hope they pick up some bigger events like Dew Tour, that'd be awesome. Parties are regular… but that?s attributed to the people I hang out with. They are always partying. There are special unnamed events like "Gaper Day" and the last day of the Park City season where everyone gets drunk and shreds.
 
Any good nightclubs, bars, pubs or restaurants that peeps should check out?
There?s a couple. The Downstairs is a great bar… they've hosted our 4bi9 premier 2 years in a row. I'm not a huge fan of bars, but when I go out i usually have a good time in Park City.
 
What are the local girls like?
They are cookie cutter. Every girl in PC wears a fur hood, black tights, and brown high boots.
 
Are there any local Amplid dealers?
There are 2 shops at the resort that carry Amplid. Cole Sport and Powder Huffer. Shout out to JP at Colesport and Scott Cardoza, Sean Kaldhusdal and Kevin Perron at Powder Huffer!
 
Mountain Statistics
2011/12 Season: 19/11/2011 – 15/04/2012
Base Elevation: 6,900ft
Summit Elevation: 10,000ft
Vertical Rise: 3,100ft
Average snowfall: 370 inches
Trails: 117
Terrain parks: 3
Superpipe: 1
Lifts: 16
Daypass: $96
Mountain website ? http://www.parkcitymountain.com/winter
Terrain Park website ? http://www.irideparkcity.tv