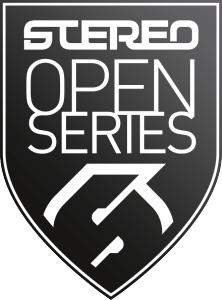 The Stereo European Wakeski Open is back! It is the 3rd stop of the Stereo Open Series and the cash prize final on the European continent.
The event will once again take place at Turncable?s twin cable site in Thannhausen, Germany. ?We are super stoked to be able to once again use this incredible arena for this event and we are truly grateful for the support we are getting from the crew at Turncable? says Stereo Wakeski Co. CEO and owner, Jens-Martin Johnsrud.
As the winner of the Stereo Wakeski Jam // US, Ryan Jones (USA) has a free ticket to the event, where he will compete against the very best wakeskiers on the European continent. Also expected to compete are defending champion, Sebastian Coll (FRA) and Stereo Cable Jam // EU winner, Chris Böttcher (GER). ?We could really see an improvement in the level of riding from last years European Open to this years Cable Jam? says Stereo Wakeski Co owner and sales- and marketing manager, Kristian Hvaara. ?I believe the riders will raise the bar again at this event. To win the event, you need to master inverts, rails and advanced tricks on the kickers. And you need do everything with style.?
Preliminary Schedule:
13.00 ? 13.15 Riders meeting
13.30 ? 16.00 Qualification
15.00 ? 16.00 Semi-finals
17.00 ? 1730 Finals
19.00 - Party ? TC Club Night
Prizes:
1st place: 500 EUR
2nd place: 200 EUR
3rd place: 100 EUR
Sign-up fee: 25 EUR
Contact:
Sponsorship, Press contact, Competition signup
Stereo Wakeski Co. – Kristian Hvaara
Phone: +47 45 80 68 54
E-mail: kristian@stereoskis.com
Competition site, Cabins, Camping
Turncable ? Roy Thormann
Phone: +49 (0)8281 / 799 508-2
E-mail: rt@turncable.de
How to get there:
Turncable
Edelstetter Straße 38
86470 Thannhausen,
Germany