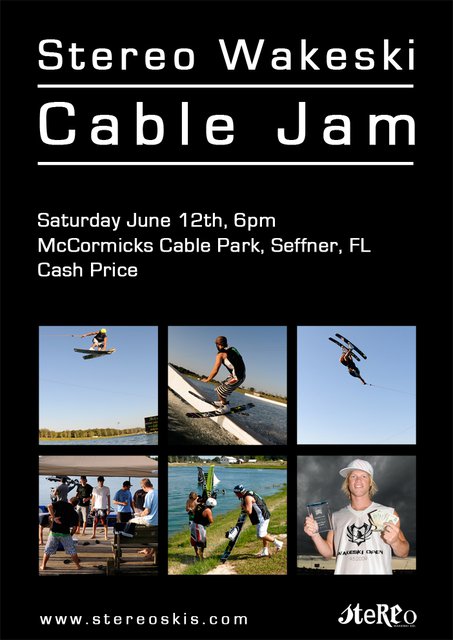 Saturday June 12th at 6pm we are doing a cable jam at McCormick's cable park in Seffner, near Tampa, Florida. The riders on shore will give points to the rider on the water and the winner will be picked this way. The cable is open like normal until 6pm and all riders can warm up at the cable as long as they want before the jam starts.
Everyone can enter the jam.
Time: June 12th 2010, 6pm
1st place: $300 and some Stereo gear.
2nd place: $150 and some Stereo gear.
3rd place: $100 and some Stereo gear.