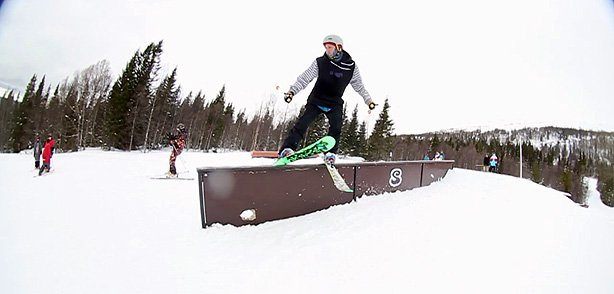 At the end of March Tent Clothing and steady productions got the opportunity to shoot in the snowpark of Châtel. With a host of riders on their list, the resort was nice enough to build them a kicker to session and they sessioned the crap out of it.
Riders:
Mathieu Hulliger, Alain Jenni, Kevin Hauser, Chrigu Wälchli, Yannick Bovard, Loic Grillet, Klaus Gerber, Léo Mulhauser, Damien Moreaux, Jonathan Rousselle, Jolan Kawezinski, Matheo Vuarand
Edit:
Kevin Hauser
Like -> facebook.com/steadyprod
Like -> facebook.com/TENTClothing
Thanks for the support:
smoothpark.com/
tiptotail.ch/
monsterenergy.com/ch/en/home
tentclothing.ch
More Ski Videos
Related posts:TENT Clothing: Shoot in Saas-Fee At the end of October 2011 the TENT Clothing Team...
Armada: The June Mtn. Hip Shoot Last May Jacob Wester, Gus Kenworthy, and Ben Moxham...
Paddy Graham Blog-First shoot of the season Last weekend we had the first park shoot of the...