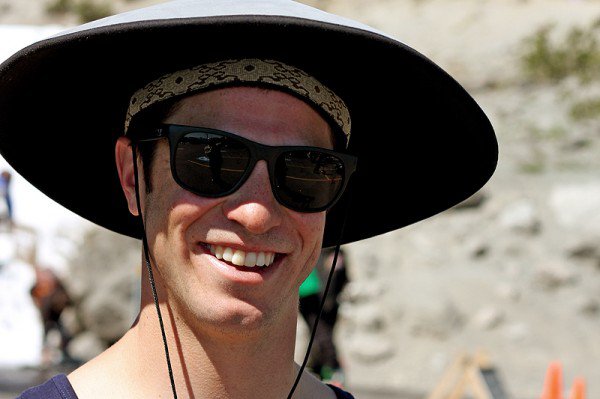 John Shaw is a purebred powder hound that hails from the northwest. Shaw has come to Windells the last two summers to coach snowboarding and give back to the sport he loves so much. You can check him out in YKwii videos, or run into him lapping Alpental and cruising Summit at Snoqualmie's park, aka Ski Acres.
WHAT IS YOUR NAME AND WHERE ARE YOU FROM?
John Shaw (Paw Piggadells). From Maple Valley, Washtingon, the Great North West.
WHAT IS YOUR HOME MOUNTAIN?
Good ol' Snoqualmie Pass, Washington (Ski Acres), Alpental, Hyak, West.
WHAT DO YOU DO AT WINDELLS?
I coach shredders on how to shred better and keep it real.
WHAT IS YOUR FAVORITE ACTIVITY TO DO OFF HILL AT WINDELLS?
Monkey around in the Concrete Jungle.
WHO ARE YOUR FAVORITE PEOPLE TO RIDE WITH?
The Japmob, of course, and other good friends like G-Rich, John Lockie, Jay Kelly and other OG Triple OG's from back home.
WHAT IS THIS JAPMOB THING ALL ABOUT?
"If you're trying to see us, then look up." Good friends and good times.
WHAT IS ON THE IPOD WHEN YOU RIDE?
Audio dope. Either my Curren$y/Jet Life playlist or a solid shuffle of some banger rap and hip-hop tracks.
WHAT DO YOU THINK ABOUT SNOWSKATING?
Well, if you are from where I'm from, then you know snowskaters as old gnarly, Ghandolf-beard-havin' dudes, that make ride-on lips to boxes and walk in the snow a lot. Although I did recently see a video of dudes snowskating in the streets and those dudes are on one for sure.
WHAT IS YOUR FAVORITE PART ABOUT BEING A SNOWBOARD COACH?
The feeling a shredder gets when they land a new trick, or learn something that I helped them achieve. Another would be standing at the top of Palmer looking down into our private park and off in the distance towards the rolling hills and other volcanoes, and saying out loud, "just another day in the office."
PARK OR POW?
Pure blood powder hound.
WHAT DO YOU THINK ABOUT TALL T'S?
If it ain't to your ankles, it doesn't count.
SPONSORS?
Snowboard Connection is the best shop around! YOGIgoods. DC Shoes Co has been real good to me as well and Electric keeps my eyes covered from time to time.
Thanks, Kitzke, big ups brah!
Windells - BMX. Skiing. Skateboarding. Snowboarding.