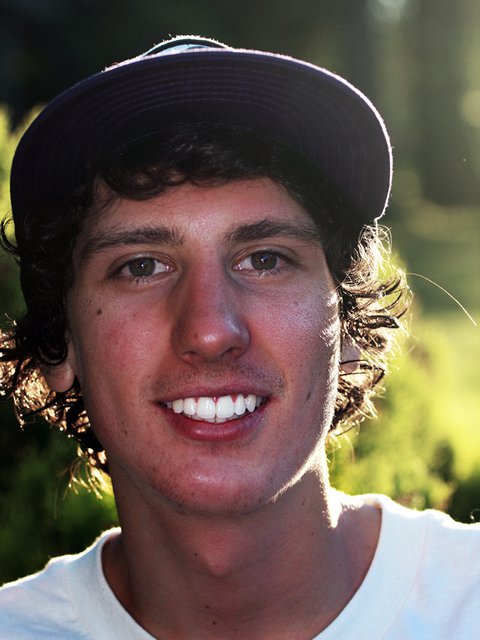 Sammy Spiteri is a counselor here at Windells. Besides being an awesome snowboarder, Sammy is always all smiles and has a positive attitude, making him one of the friendliest dudes to share a cabin with. Considering how nice Sammy is, it only makes sense that he fil's with Bhappy, a film crew out of Tahoe. Look out for his part this year in the new Bhappy flick, I heard there are some bangers!
We caught up with Sammy and asked some questions… check them out below.
WHAT IS YOUR NAME AND WHERE ARE YOU FROM?
Sammy Spiteri, Tahoe, Ca.
WHAT IS YOUR HOME MOUNTAIN?
Boreal, California.
WHAT IS YOUR FAVORITE FOOD HERE AT WINDELLS?
The amazing granola.
WHAT VIDEO DID YOU FILM FOR THIS YEAR?
Bhappy's new video, ?Happy Days?. Watch it at bhappysnowboarding.com soon.
WHAT WAS YOUR MOST MEMORABLE TRIP LAST YEAR?
Disney Land with the Arbor team, and Salt Lake with my best Bhappy bros!
WHO ARE YOUR FAVORITE PEOPLE TO RIDE WITH?
Bhappy crew, Paul [Heran], Nick [Visconti], everyone I have met at camp and of course, my Dad.
WHAT IS YOUR FAVORITE OFF HILL ACTIVITY TO DO AT WINDELLS?
Skating BOB, and I like watching the pro skateboarders that come in and getting teams autographs that come in.
"SURVIVOR MAN" OR "MAN VS. WILD"?
They are both fake. I used to like "Man vs. Wild" until I found out it was fake.
WHO IS YOUR BIGGEST INFLUENCE IN SNOWBOARDING?
Paul Heran and anyone having a good time.
ZUMIEZ OR HOT TOPIC?
Hot Topic for sure I would get some sweet black stuff.
WHO ARE YOU SPONSORS?
Arbor, Nomis, and Milo then I get some stuff from Union and Bern.
 
Windells - BMX. Skiing. Skateboarding. Snowboarding.