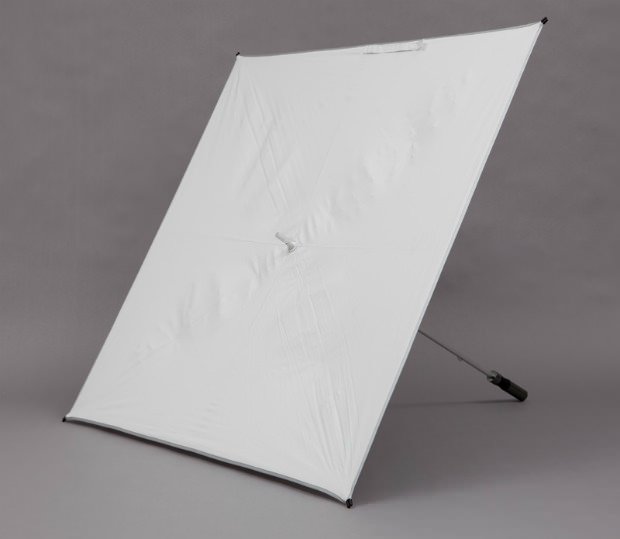 The SquareBounce is a pretty innovative rethink of the traditional collapsible reflector used by photographers everywhere. Shaped like a "flat umbrella," it's easier to hold and orient in almost any photography situation and, as their website points out, it can actually double as an umbrella if need be.
Here's a short video introducing the SquareBounce:
If you wanna get your hands on one head over to their website where you can snag a white reflector, silver reflector and carrying bag all for $189.
SquareBounce Reflector (via Wide Open Camera)