Words & photos by Alessandro Belluscio
The second annual Kronplatz "F-Tech" Spring Gingerle took place earlier this month in Kronplatz, Italy, where Markus Eder and Matthias Fabbro, in collaboration with F-Tech, Kronplatz, Red Bull, Smith and Nike 6.0, organized an amazing week-long event that saw an incredible level of riding go down.
What exactly does Spring Gingerle mean? Well according to Matthias Fabbro, "A hyperactive kid that jumps around without stopping." It was from this creative phrase that the Invitational event was born and organized by Matthias and Markus, both who hail from the South Tyrol area of Italy.
Markus Eder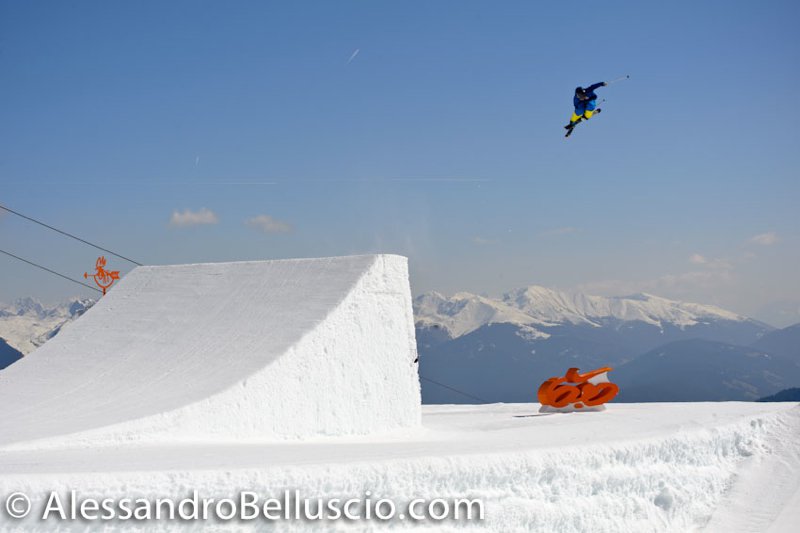 Matthias Fabbro
The event featured six days of intense riding with a focus on photo and film shoots along with a few contests to make the week extra special, and included top level skiers and friends who were invited by Markus and Matthias from all of the world, including McRae Williams, Klaus Finne, Jonas Hunziker, Kai Mahler, Tobi Tritscher, Marek Doniec, Florian Geyer, Roy Kittler, Luka Melloni, Raffaele Cusini, Andreas Bacher and Lukas Schafer.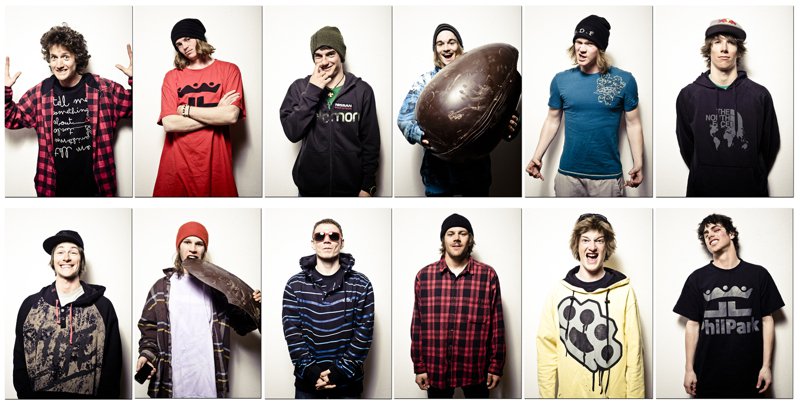 Times flies when you're having fun as they say, especially when you're able to ride and shoot in such a perfect park like the one F-Tech set up for the event. Alex Berger, founder and owner of F-Tech, was with us all week long in order to ensure that the park was as perfect as it could be, and he and his crew pleasantly surprised all of the riders by doing amazing job shaping the park with incredible attention and perfection...along with providing barbeques all week long with top quality meat and local beer. Thanks for everything you did for us Alex!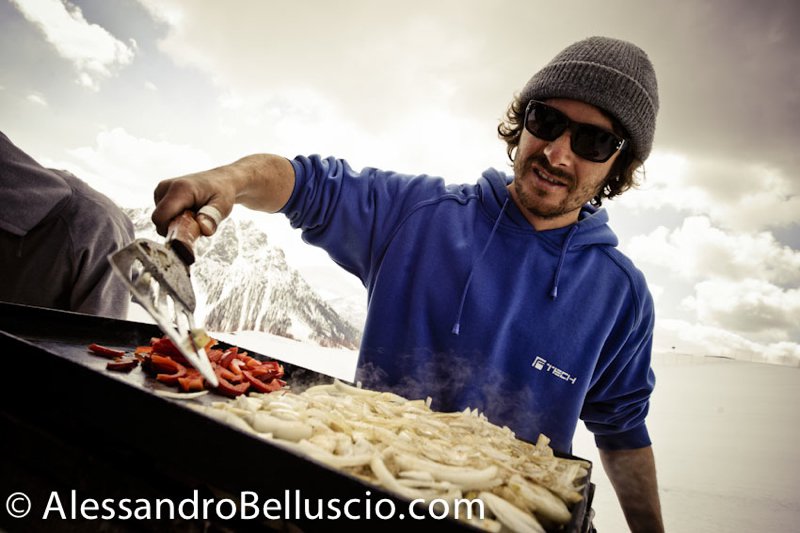 Peter from F-Tech on the grill.
The Kronplatz Snow Park is one of the best parks in Europe, with the 'Pro Line' consisting of some rails at the top, followed by a big single takeoff tabletop, a Nike 6.0 stair set, a gondola gap, and the real protagonist of the event (specifically during the sunrise shoot), a 25-meter kicker.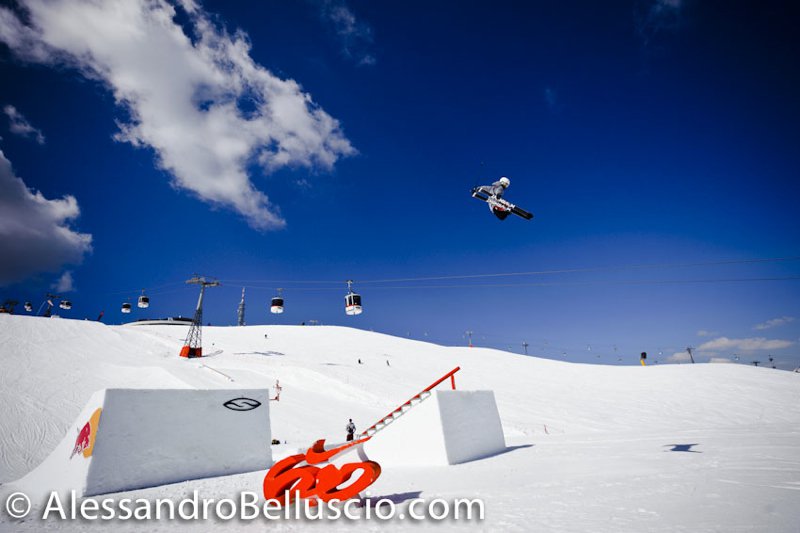 Kai Mahler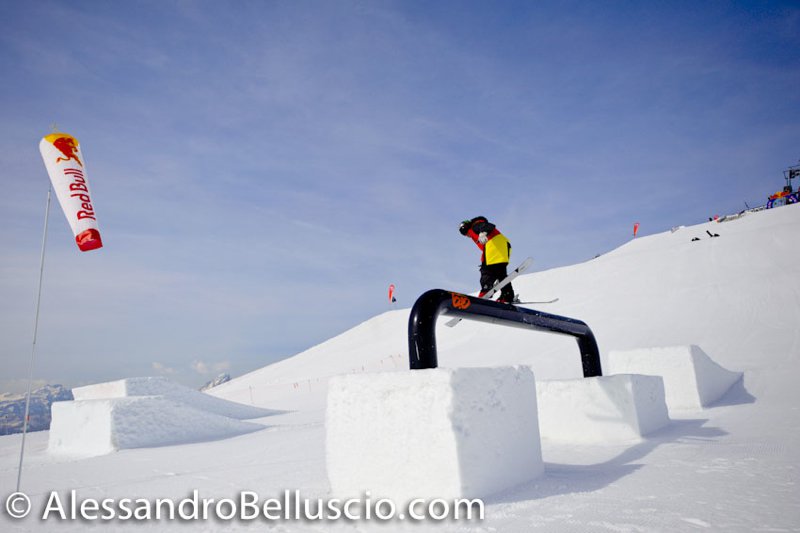 Luka Melloni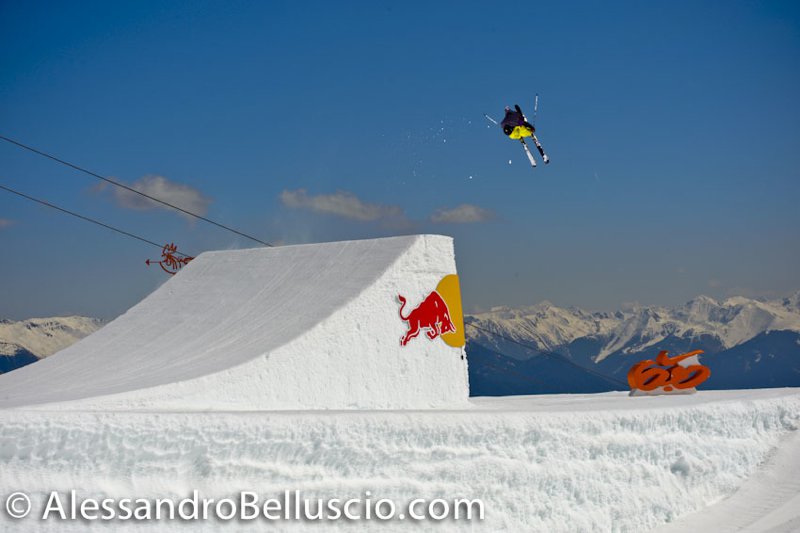 Raffaele Cusini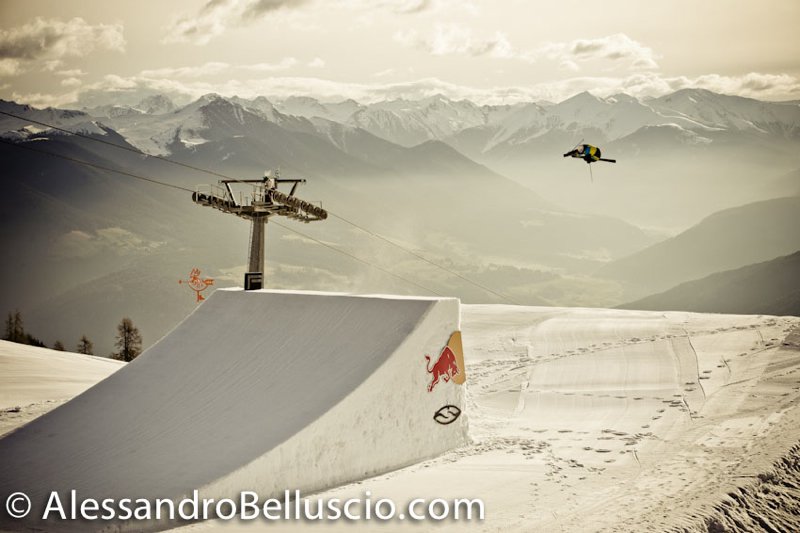 Roy Kittler
On the first night of the event, the riders remained at the top of the mountain to chill out and have dinner as they got ready for the night shoot, where Alex Berger from F-Tech gave a nice gift to the crew by setting up lights on the Nike 6.0 stair set.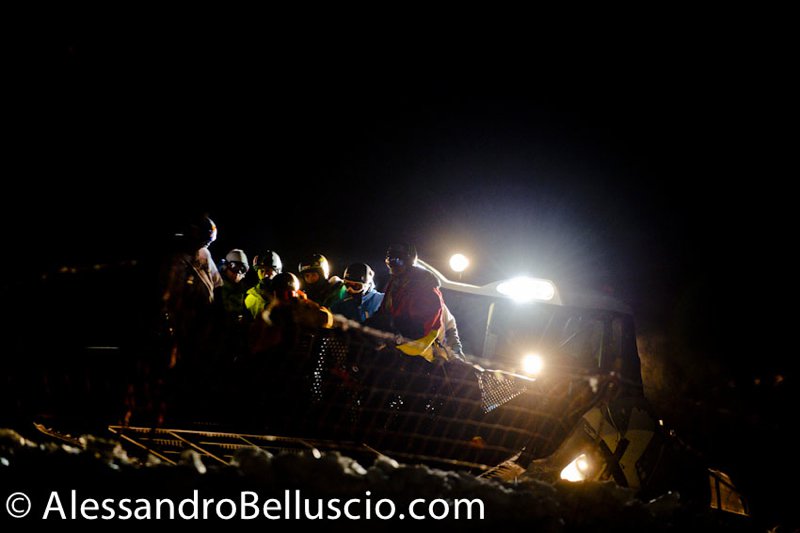 McRae Williams, Makus Eder and Luka Melloni (who unfortunately injured his hand during the event) all threw down huge tricks until 12:30 am, at which point all of the riders made their way down the hill with big smiles on their faces.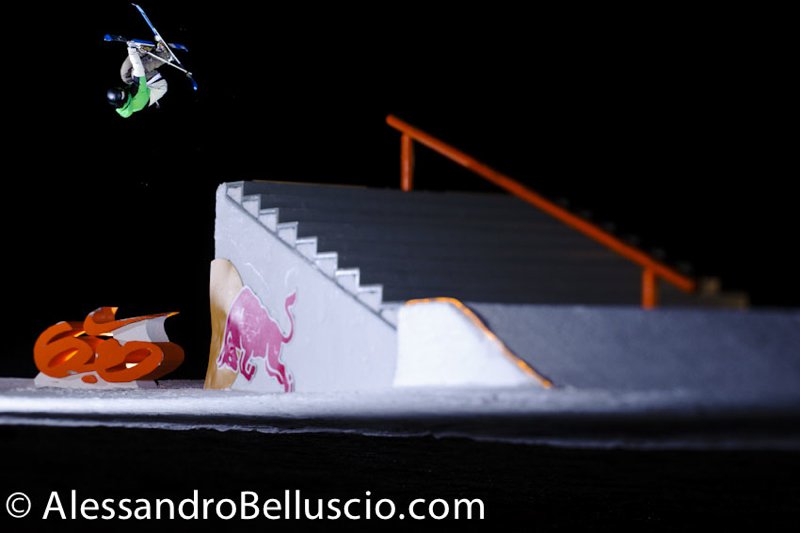 McRae Williams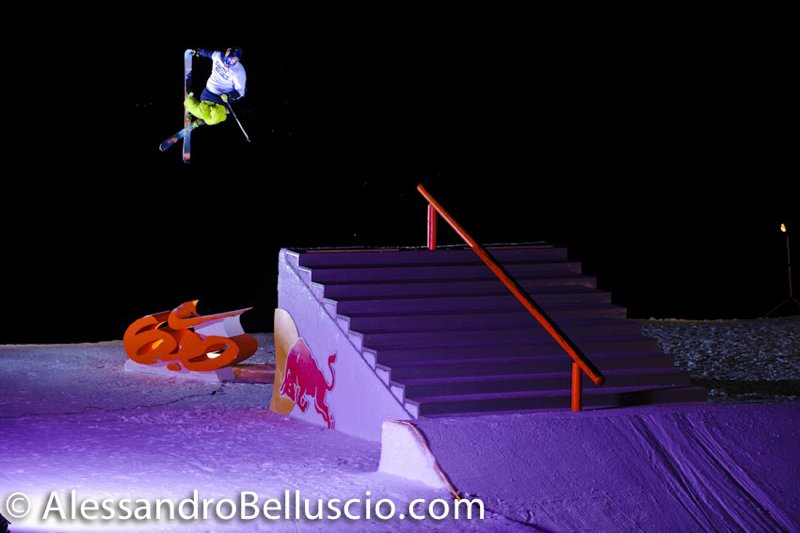 Markus Eder
In addition to all of the photo and film shoots that took place throughout the week, Markus and Matthias decided to organize a nice contest format during the shoots by splitting 800 Euros into 40 handfuls of 20's. Every trick got 20 Euros, and every extra banging trick got 40 Euros. As a result, all of the riders ended up winning some cash, which was highlighted by Markus Eder, Klaus Finne and McRae Williams' doubles, Andreas Bacher's incredible style, and Jonas Hunziker floating one of the smoothest cork 3's anyone had seen all season.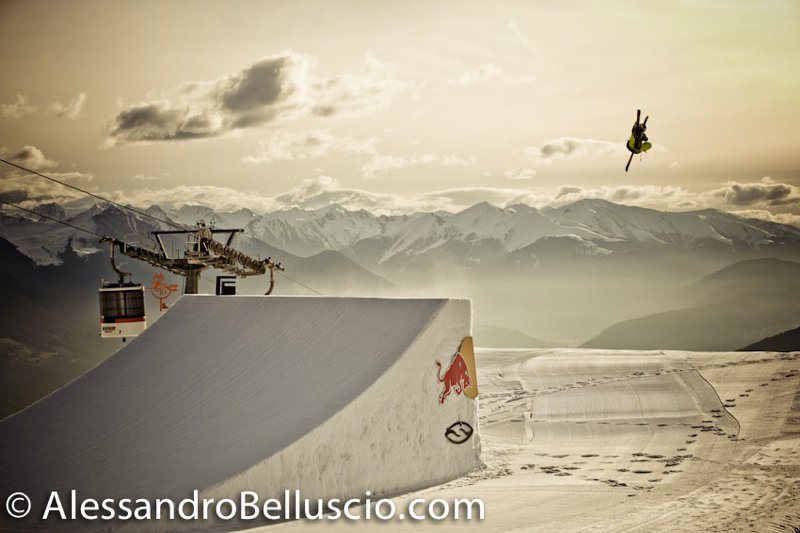 Markus Eder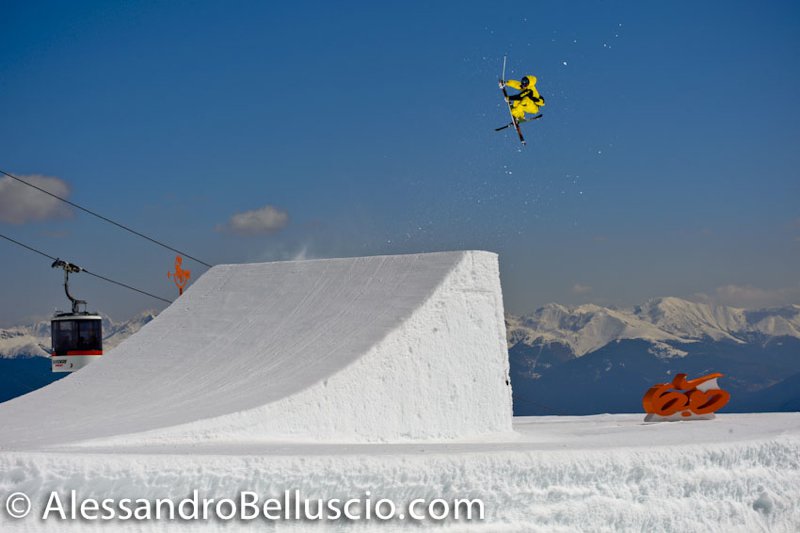 Klaus Finne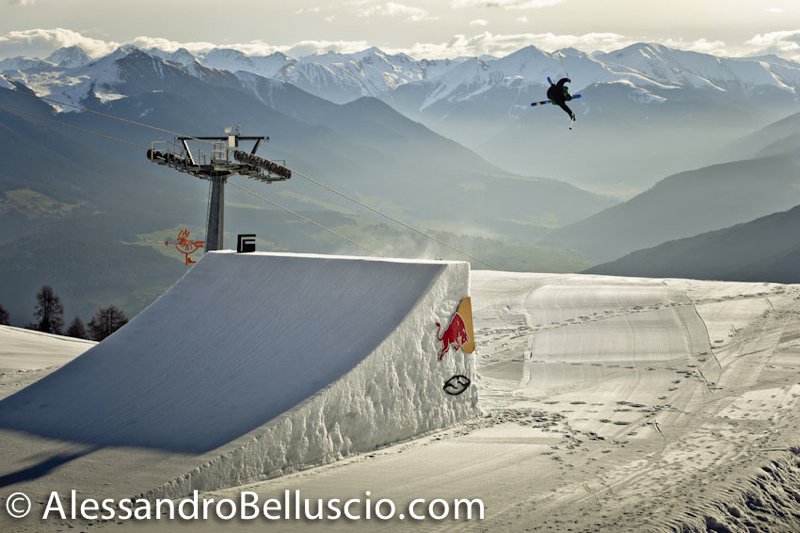 McRae Williams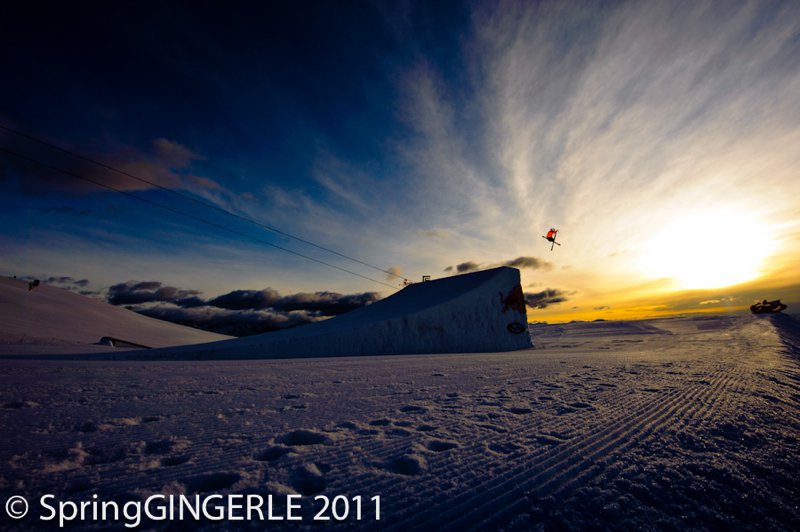 Andreas Bacher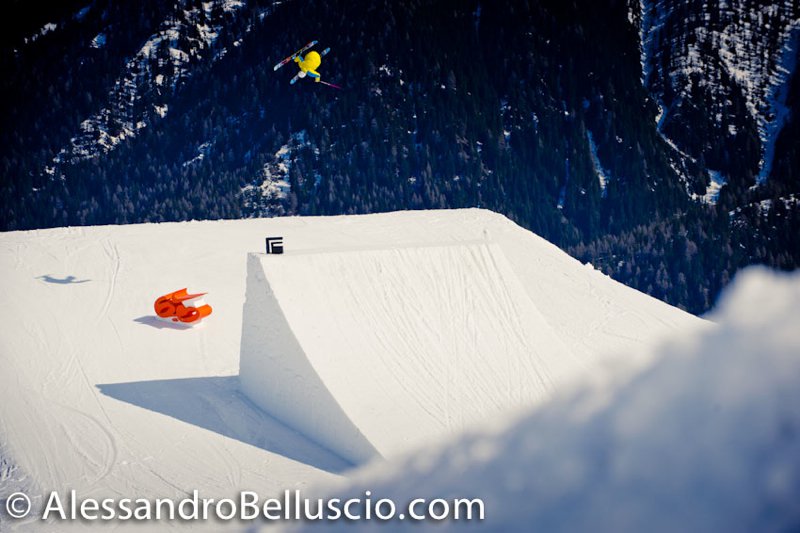 Jonas Hunziker...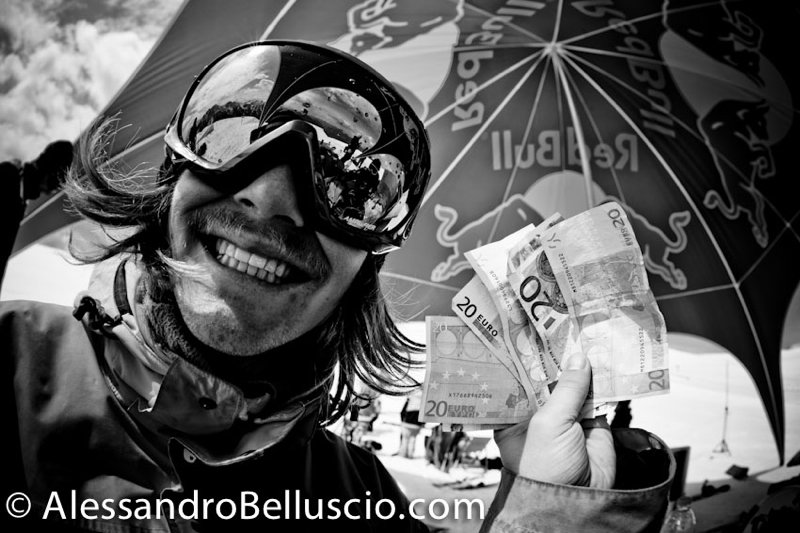 The sunrise session took place on the Saturday morning, at which point the riders got up at 3 am (while the shapers got up even earlier!) to head up to the bottom of the mountain where snowmobiles were waiting.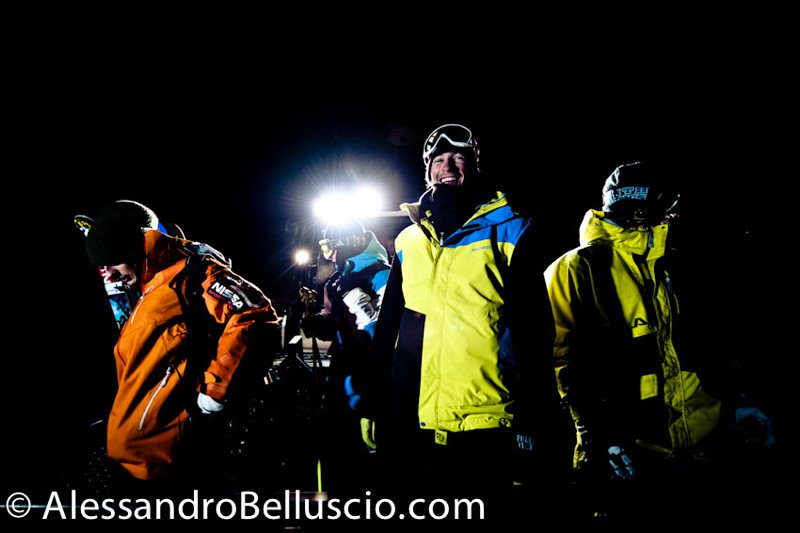 Getting ready for the sunrise shoot.
Mystic light and clouds helped make for a breathtaking sunrise, allowing the photographers and filmers to get amazing shots as all of the skiers gave 110%, particularly Raffaele Cusini, McRae Williams, Marek Doniec and Lukas Schafer, who all learned new tricks during the session.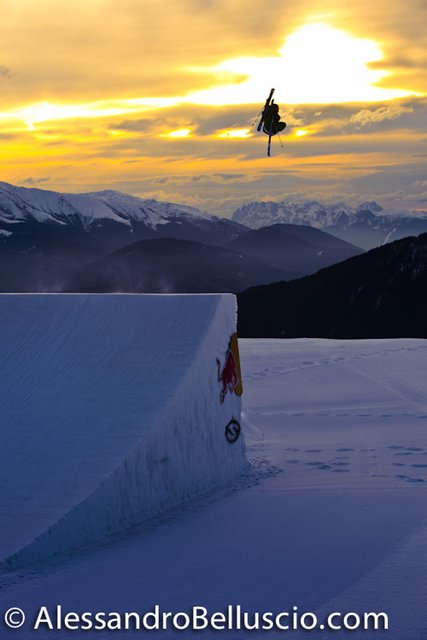 McRae Williams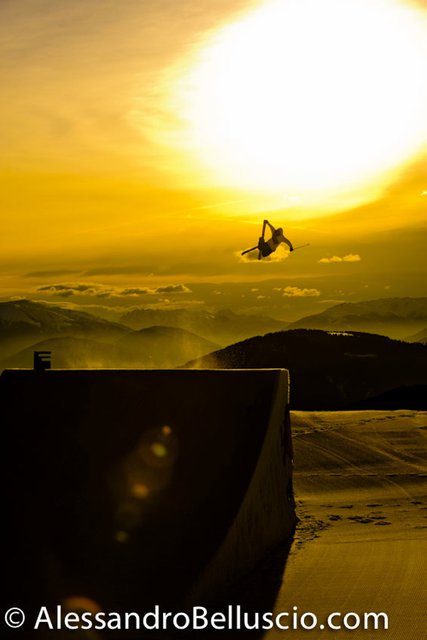 Lukas Schafer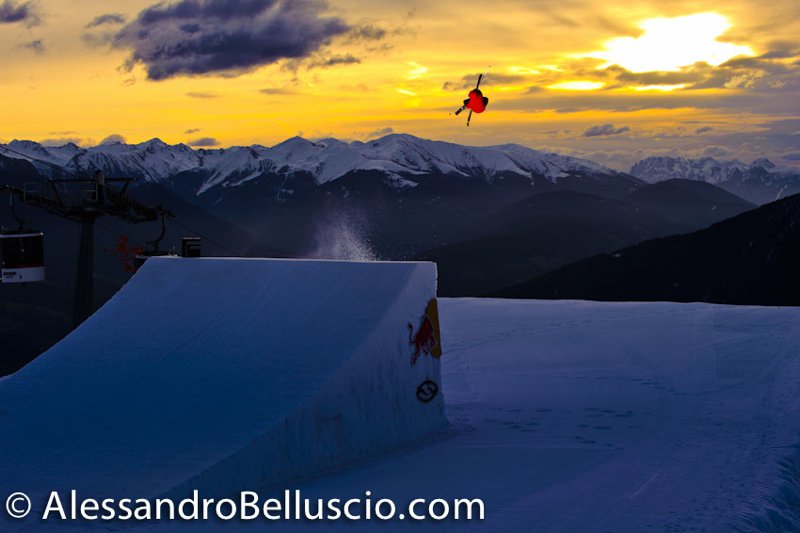 Marek Doniec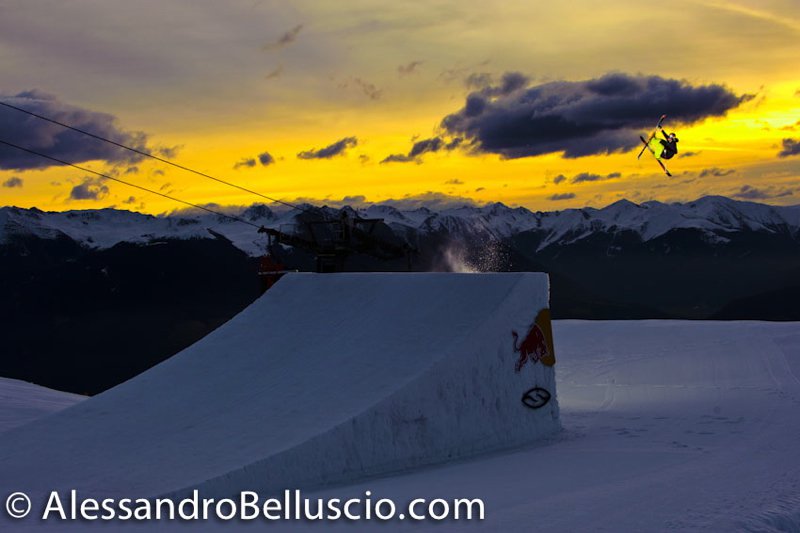 Markus Eder
Following the shoot, the riders enjoyed a typical Sud Tiroler breakfast at 10:30 am with white sausages and Weiss beer, and after that, a few hours of rest was more than needed.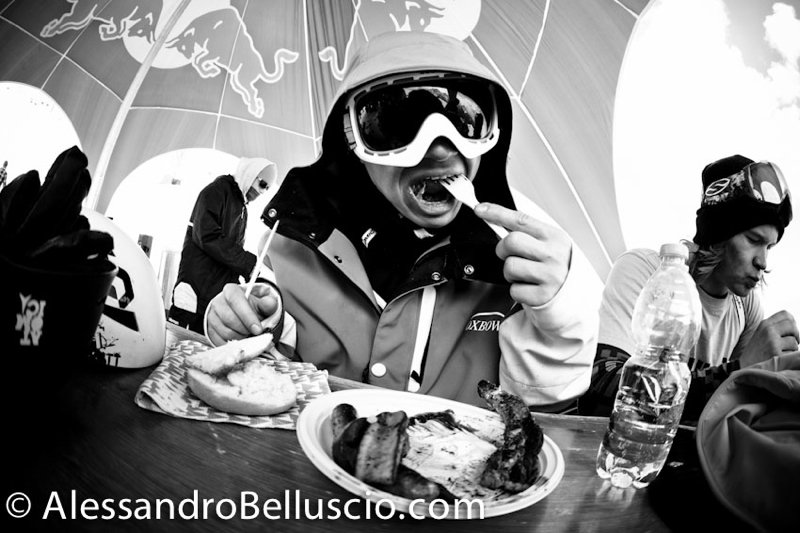 Tobi Tritscher enjoying breakfast after the sunrise shoot.
Later that night the Puka Naka Club was the place to be for the event's wrap-up party, where the top three "Best Overall" riders were announced. Third place went to for Klaus Finne from Norway, who after being injured throughout the season came to Kronplatz and threw down a ton of tricks, second place went to event organizer and local hero Markus Eder, while McRae Williams from Utah took the top spot with too many stylish doubles to count throughout the course of the unforgettable week.
Kronplatz F-Tech SPRINGgingerle 2011 from GMRPROD on Vimeo.