Noah Albaladejo has slowly been building a big name for himself with smooth skiing and sick video parts. Last year Noah fully emerged onto freeskiing's center stage, filming with Level 1, a handful of edits with Henrik Harlaut and friends, and most recently being named European Skier of the Year.
With a unique style Noah has come from the young and emerging Spanish freeski scene. His mellow personality is reflected in his skiing, characterized by flow and and ease. We checked in with Noah to get an update on how last year went, as well as plans to build on his breakout year.
What have you been up to this summer?
I have been skiing and doing some coaching up in the French Alps. I also got invited to the GFS camps in Tignes which was awesome. I had the opportunity to go to Argentina to film and enjoy Calafate. When I made it home, our ski crew did some movie premieres in France and Spain.
What are your plans for the upcoming season?
Any more film projects in the works?
I'm currently in Mammoth having a blast with Henrik Harlaut, Phil Casabon, Raimon Suarez, ABM, Brady Perron and Vincent Garnier. My plan is to keep skiing as much as I can while filming with Level1 and hopefully other film projects. I'm hyped to do some competitions as well.
https://www.instagram.com/p/-tz8BTPq6h/
Now that it has been over for a little while, what do you think of your last ski season? What are you most proud of?
I'm very happy on how my last season went in terms of results, and getting to ski a lot, and it was the best. I'm very proud of how everything went in general. It shows me that I'm going in the right direction and gives me a lot of motivation to keep doing what I like the most!
You recently won European skier of the year, how does that feel?
That was really unexpected! I'm very happy to be recognized by the community like that... To be voted by the audience from a list of massive skiers is very appreciated and makes me want to continue to do what I do even more!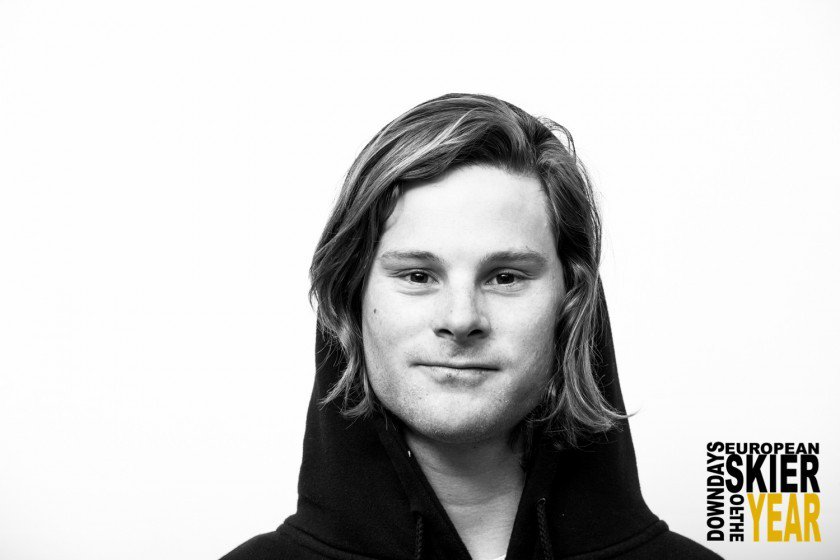 How did you start filming with level 1? What has that experience been like?
I contacted Josh through Buff´s TM Pako Benguerel, and we had similar interests so Josh gave me the opportunity to film with him. It went very well during our time filming, so I'm way happy to be part of that crew and I hope Level1 too!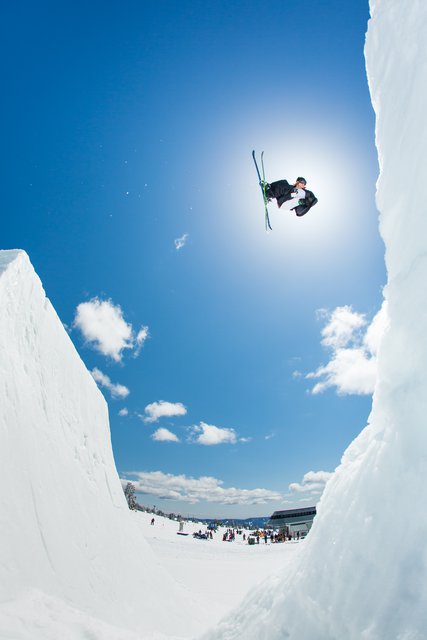 Photo: Jamie Walter
You are part of what seems to be a pretty young and fast growing Andorra/Spanish freeski scene. What has it been like to watch that growth? Do you think there's a uniquely "Spanish" style coming out of that scene? What are those kids bringing that's fresh?
When I started discovering freeskiing, the snowparks were really small and there was almost nobody in there, or just a few snowboarders. Now there are way more snowparks and they're bigger with more people skiing and snowboarding, so I'm very stoked to see it progress like that. I hope it doesn't stop! Regarding the style, I think every country or zone has a particular style and that's one of the things that make freeskiing so sick I think.
https://www.newschoolers.com/videos/watch/797916/Round2---Short-Movie
The mini-movie from the Spanish crew "Round 2"
You just joined Spy, how did that come about? What about the company makes you the most excited to work with them?
Spy is been the reference goggle company for me since the beginning because the skiers that I watched a lot back in the day like Corey Vanular, Tanner Rainville, Liam Downey and many more. I'm very stoked to be part of their image.
What influences do you have on your skiing?
I would say that my biggest influence nowadays is a mix of snowboarding, music and a lot of other skiers that I get really inspired by like Luka Melloni, Henrik Harlaut, Magnus Graner, and many more...
As you develop your style, skiing "personality" and continue to put out video parts, what impact do you want to leave on the freeskiing scene?
I always like to make my skiing look easy to people's eyes. I'm not planing on any impact, simply to ski as long as I can. It's the thing I like to do the most.
The B&E Invitational was somewhat of a breakthrough event for you. What's it like competing there? Why and how did things go so well there for you?
Being invited to the B&E was one of the biggest things that happened to me for sure. To compete against the best crew of skiers in the game (even though there are many more) in the sickest park I have ever skied was a dream come true. I felt really comfortable with the vibe, we were all just having fun together and not competing. Maybe that's why things went so well for me, because I was skiing with no pressure and enjoying that experience a lot.
Noah at the B&E Invitational
You and Henrik got to go to Argentina and film Most Villain. Tell us a bit about that trip?
We were invited by Joan and Marc Viladomat to El Calafate for a week to enjoy the resort and make a edit to promote it, with the mutual support of Monster Energy. It was the bomb! There is very unique terrain with hundreds of spots and a sled to get us around quick and easy. We are planning on going back there sometime to ski and film more. They treated us very well and we met awesome people. I felt very thankful for that trip.
Most Villain
When you put together an edit like that - one that's based around a particular song or a particular artist - How do the skiing and music influence each other?
I think skiing and music always influence each other and it influences your style when you ski. It also brings you a type of vibe depending on what you listen to. For edits, you can make your skiing look in lots of different ways depending on what music you use.
You and Henrik have put out some very unique videos lately, what is it like when you two ski together?
I would say we feel very comfortable and connected when we ski. There is a crazy amount of hype and love. We have a very similar view of what skiing is, what means to us and what we want from it. It is more than a pleasure for me to ski with Hene as he is the most inspiring and talented skier to me now a days...
Shout outs and thank you?
I want to thank my family, sponsors, friends and all the people that loves and supports the sport because it wouldn't be possible without you.