As I recall, this camera's big brother ? SLT-A65 ? led me to make these comments:
"It would be a tragedy if this baby ended up shooting family pics and snapshots. It's too good! ? my prediction is that this one will fly off the shelves ?"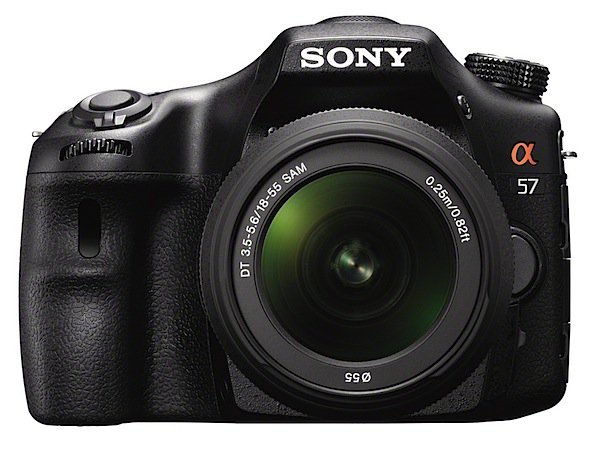 At first glance this model rang many of the same bells and, before starting the review, I took the A57 on a run around a local marketplace, full of colour and life, to shoot some pictures and a length or two of video. With nary a glance at the manual!
The Sony SLT-A57 is a bit de-speccd in comparison with the A65, with a body price about a third less. The review camera was supplied with the f3.5/18-55mm kit lens, a decent lens with a useable zoom ratio for out-and-about shooting. But the reality is that you will not milk the max in quality with the A57 unless you invest in some serious glass and this is where the men get parted from the boys at the checkout!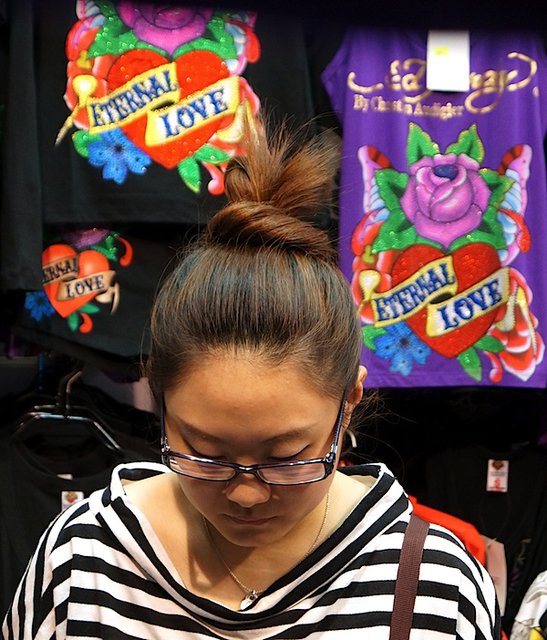 Sony SLT-A57 Features
The model ID SLT signifies the use of a translucent mirror. This mirror is placed in the light path to give an uninterrupted ? and continuously live ? view of the subject ? so no flipping mirror! This gives you a view with no 'tween shot blackout for the mirror to go up and down.
Some may find the SLT view is a bit 'murky' (I did) but the big plus is that you can shoot in bright light and have the advantage of being able to read all the 'shoot data' you need: f stop, shutter speed, ISO setting, image size and even enjoy a picture level gauge (this shows on the LCD as well).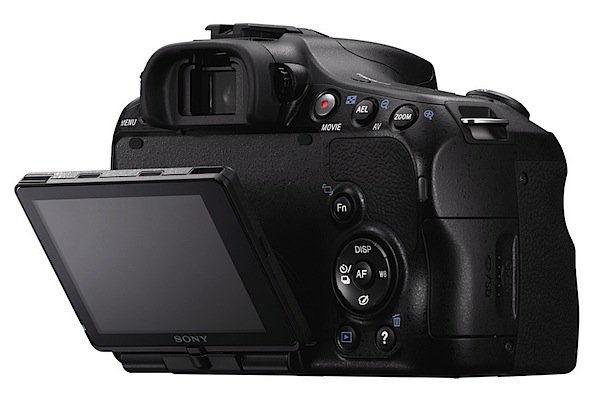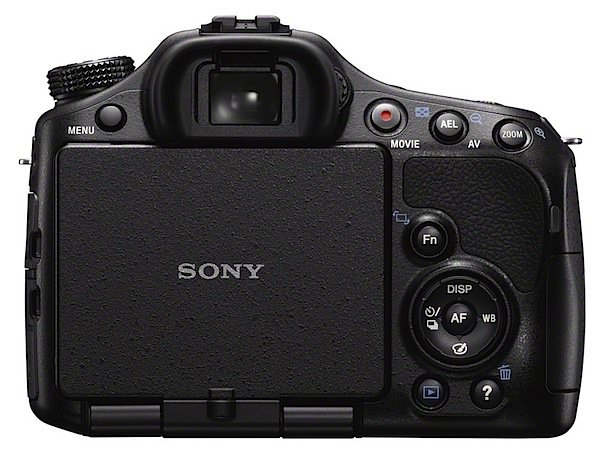 The body shape and control layout is identical to the A65. The LCD screen tilts vertically through 180 degrees and can be rotated leftward 270 degrees from the position in which the LCD monitor faces forward. An eye sensor switches the view between the turret finder and the LCD screen.
The external controls will handle most of your needs.
The mode dial of course leads to the various exposure modes. White balance, image size, colour space etc are found through the finder menus. A quicker route is via the Fn button. There are eight scene modes, including sports action, sunset, handheld twilight etc.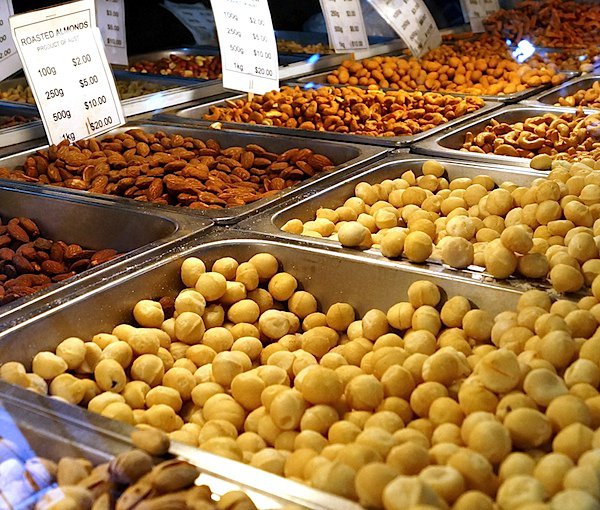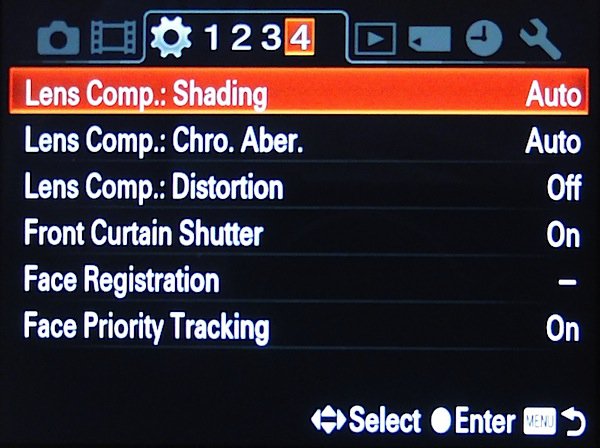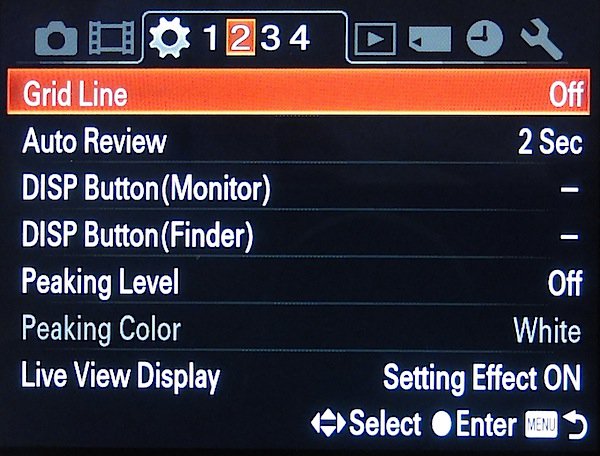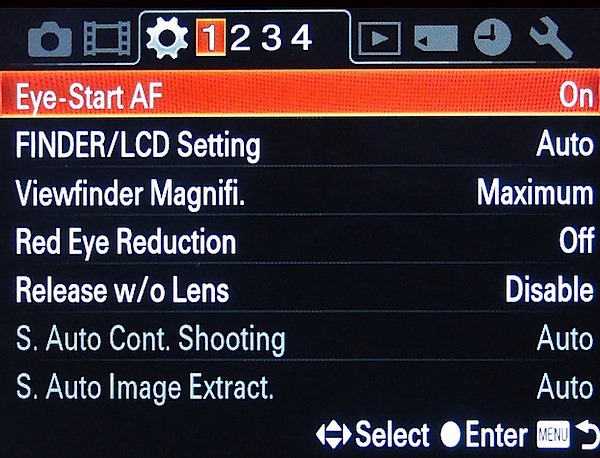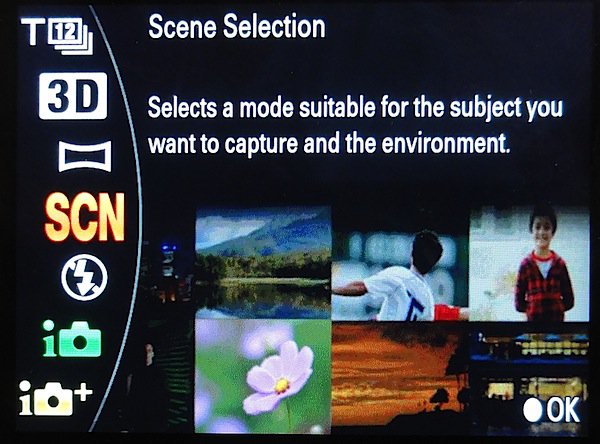 Plus, a number of picture effects, such as pop colour, posterisation, soft high key etc. All of these can be used in still shooting or video capture.
The flip-up onboard flash can be useful as fill or you can trigger an off-camera wireless flash.
For your money you get a camera with 16.1 million pixel capture to an APS-C size CMOS sensor, so your lens focal lengths have to undergo a 1.5x factor to make a comparison with 35 SLR optics.
Maximum image size is 4912×2760 pixels or, as a print at 300 dpi, 42x23cm.
Movies are captured in AVCHD at 1920×1080 pixels or a lesser res in MPEG4.
Continuous capture is on tap at rates up to 12 fps.
The AF system uses 15 areas and three cross sensors to determine sharp focus: in practice I found this to be useful, when using both the top finder and the rear LCD, although the outlines for the 15 sensitive areas are a little hard to see. Practice needed, maybe ?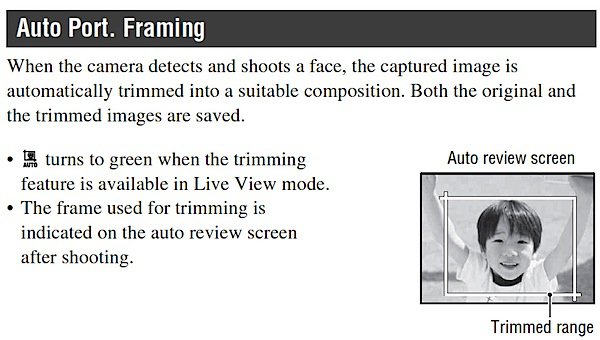 A useful helper for newbies is the auto portrait framing in the finder that detects and shoots a face, then the captured image is automatically trimmed into an agreeable composition: both original and trimmed images are saved. Note: 'agreeable' means the composition chosen by the camera accords to the Rule of Thirds.
Sweep panorama and 3D panos? Yes. And, IMHO, Sony does it best of all: swing in a horizontal or vertical direction to capture panos up to 12,416×1856 pixels in size.
Movies
This was great fun and I quickly came to the opinion that the A57 was one of the best still video cameras around: the auto focus and auto exposure tracked accurately, no matter where I pointed the camera. If I needed to 'kick' the AF a gentle jab on the shutter button was all that was needed. The stabilising action was first class, thanks to the in-body stabiliser.
What threw me at first was that, when you stop recording the movie, the finder displays the text 'Recording ?' Which I guess means it is committing the video to the memory card. But a little off-putting!
To see my test video clip, go to
Unfortunately, you cannot shoot stills while recording video. Oh well.
Sony SLT-A57 ISO Tests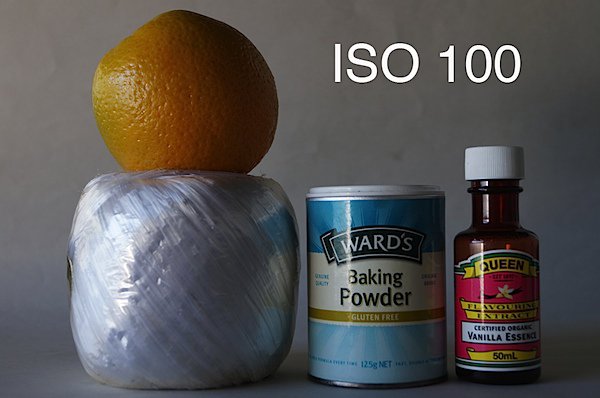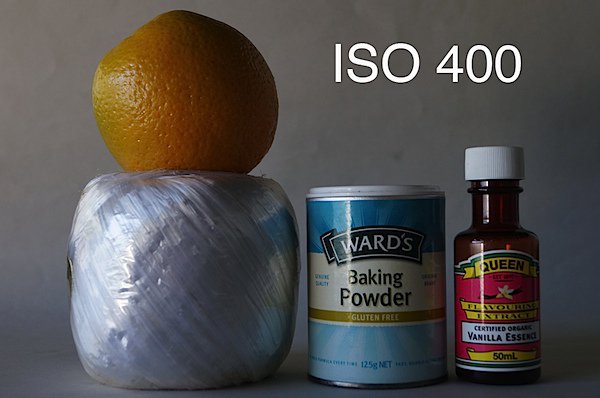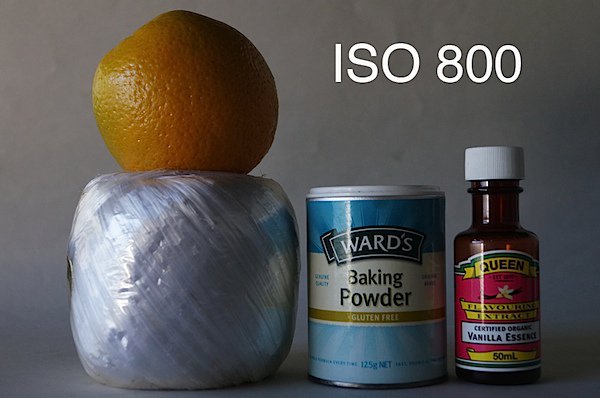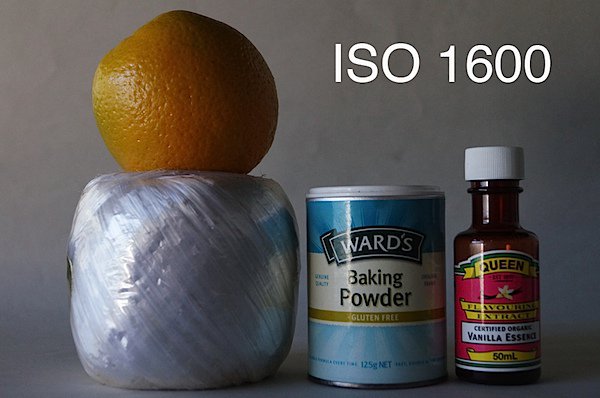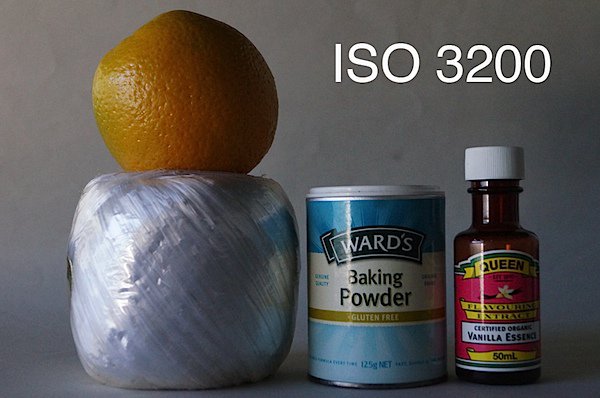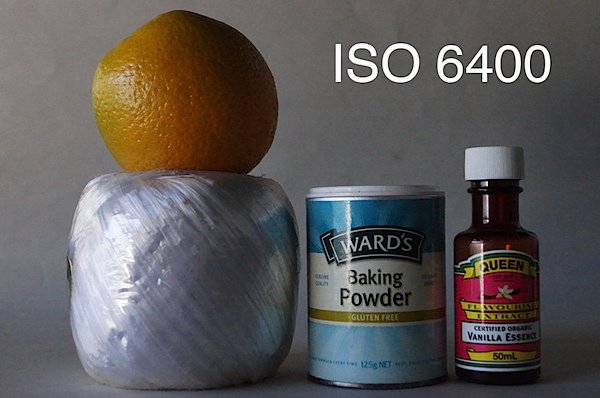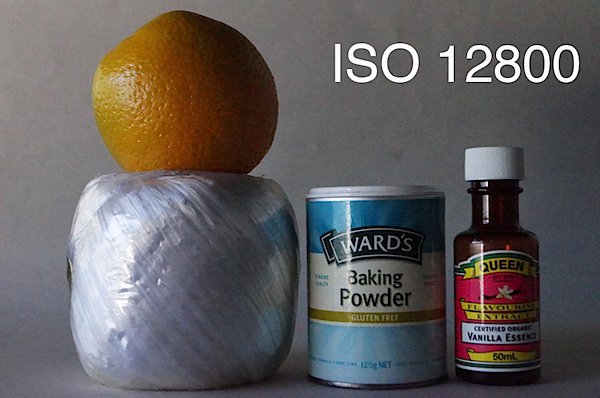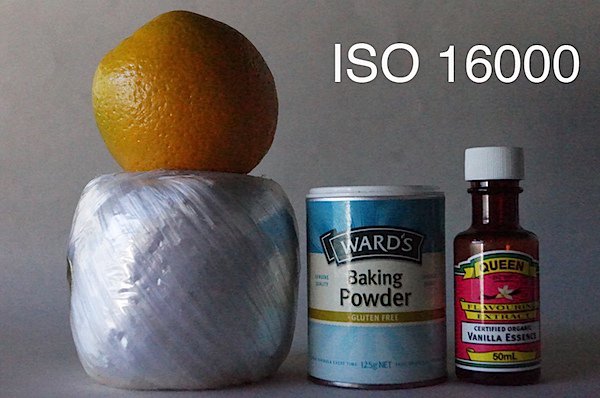 Although there's a slight rise in noise at ISO 1600, I figure you could use the camera for most shots at ISO 3200. Only when ISO 6400 is reached is noise very evident.
Sony SLT-A57 Review Verdict
Quality: top of the class, excellent definition, accurate colour.
Why you?d buy the Sony SLT-A57: great quality at a decent price; to shoot top video.
Why you wouldn?t: you still want the optical view given by a DSLR.
Another win for Sony!
Sony SLT-A57 Specifications
Image Sensor: 16.1 million effective pixels.
Metering: Multi segment, centre-weighted, spot.
Lens Mount: Sony A-mount, Konica-Minolta AF mount.
Exposure Modes: Program AE, shutter and aperture priority, manual.
Effective Sensor Size: 23.5×15.6mm HD CMOS.
35 SLR Lens Factor: 1.5x.
Shutter Speed (stills): 30 to 1/4000 second and Bulb. Flash sync: 1/160 sec.
Continuous Shooting: 3-12 fps.
Memory: SD/SDHC/SDXC, Memory Stick Pro Duo cards.
Image Sizes (pixels): Stills: 4912×2760 to 2448×1376.
Movies: 1920×1080, 1440×1080, 640×480 at 25/50p.
Viewfinder: Turret 1.2cm (1.44 million); 7.6cm LCD screen (921,600 pixels).
File Formats: JPEG, RAW (Sony ARW), JPEG+RAW, MPEG4, AVCHD.
Colour Space: sRGB, Adobe RGB.
ISO Sensitivity: Auto, 100 to 25,600.
Interface: USB 2.0, HDMI mini, EyeFi.
Power: Rechargeable lithium ion battery, DC input.
Dimensions: 132x98x81 WHDmm.
Weight: 618 g (inc batteries).
Get a Price: Sony Alpha SLT-A57 (Body Only) or Sony Alpha SLT-A57 with a 18-55mm Zoom Lens.
Post originally from: Digital Photography Tips.
Check out our more Photography Tips at Photography Tips for Beginners, Portrait Photography Tips and Wedding Photography Tips.
Sony SLT-A57 Reivew