The last two days it has been dropping in Summit County. Frisco has been through a small snowstorm, which I hope and pray will be over with tomorrow. Nothing much to report, went to Recovery-center in Breckenridge to work out and relax in a jacuzzi. I really want to go to Woodward today also, but it's pretty expensive.
What's up with american people? Everything has to be bigger and better than anyone else's. Transformers? Car beeing turned into a tractor? Just to showel some snow? Come on!!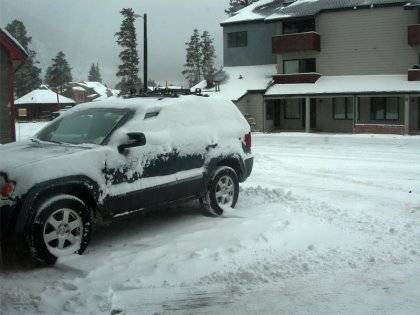 When we first came here, they barely had snow outside the slopes. This will hopefully make the skiing a lot softer!