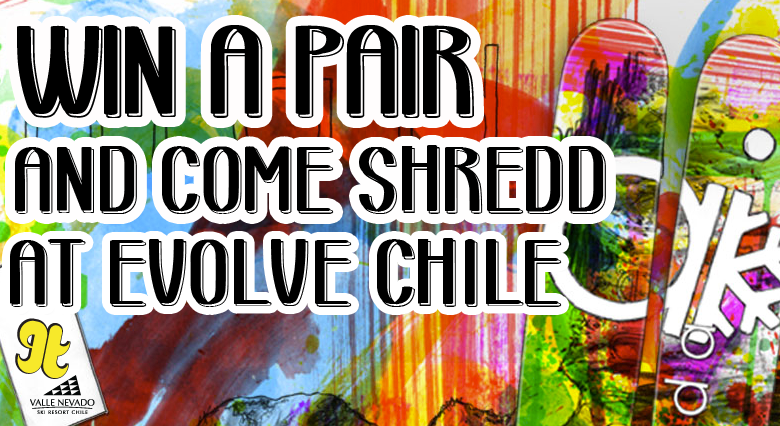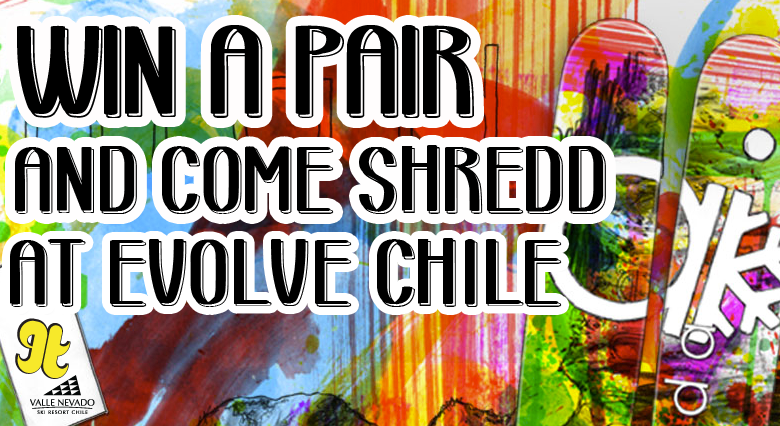 Are your skis banged up from riding crappy conditions all winter
long? Yup, 2012 went down as one of the worst seasons in the last 20
years, but don't worry because the 2012 Chile season is going to be
EPIC! What would make it even more epic? How about a FREE pair of 2012
Limited Edition Armada/Alpine Initiatives JJ's? Evolve Chile and Valle
Nevado are giving away a pair to one lucky person! All you gotta do is
the following:
1. Take an absolutely creative, ridiculous,
hilarious picture of yourself rocking your ski gear at a public location
(other then your ski mountain.. we said creative!)
2. Send your best (only 1) photo in a message to info@evolvechile.com
3. Once we send word that your photo is approved, you will need to post it on the Evolve Chile Fan Page
4. The picture with the most LIKE's will win. Comments are welcome.
Contest Rules:
1. Pictures cannot contain any nudity, drugs or drug references or any other type of profanity
2. If Evolve Chile or Valle Nevado feel that the photo is inappropriate you will be notified
Contest starts April 18 and winners will be announced May 18 via facebook.
This prize has no cash value and is non-transferable or exchangeable for any other product or service.
By participating in this contest, you hereby authorize Evolve Chile and
Valle Nevado to add your email address to the newsletter list. (You may
opt out of the newsletter list when it is sent to you). Please email
info@evolvechile.com with any questions.