Monarch Mountain is an area that can get overshadowed by the
other conglomerate-owned ski areas as they occupy the Colorado ski spotlight.
When you have a phenomenally great snow year, things like size and amenities
really don't matter. Especially when you've got a bunch of killer terrain out
the back gates and a snowcat operation.
Earlier in the season, Nevill Wilder was offered a free day
with Monarch's aforementioned cat skiing. Nevill, as you might remember from
earlier in the year, grew up skiing at Monarch. His mom, Irena, used to work
for the ski area and the Wilder family still has connections. Instead of taking
the one day all for himself, Nevill coerced another couple seats in exchange
for this affordable little gig to get the word out to the newschoolers.com
community. Thank you, Nevill!
The brothers Kirkpatrick set out from Boulder the night
before Valentine's, facing a super extended weekend. After Monarch, we were
going to figure out something to do on Friday before rendezvousing with the
rest of the crew in Powderhorn. The drive to Salida goes past some ghost mining
operations, even scarier looking modern mines and a correctional facility! All
of our terror disappeared though when we got to Casa de Wilder and were greeted
by Belushi (left) and Sunrise.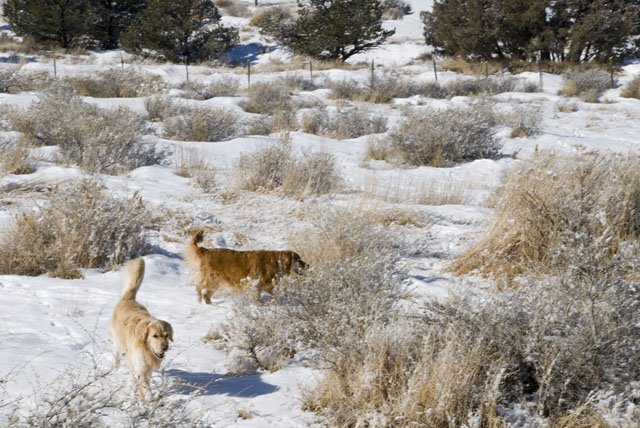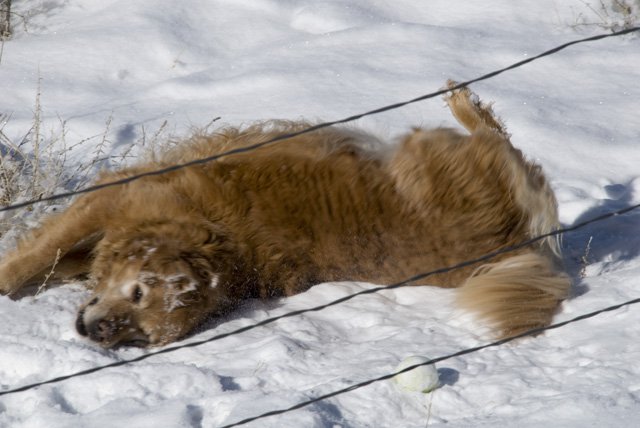 "Sunshine has mothered 22 puppies. She sent Nevill to High North a couple
times." –Irena Wilder. Sunshine, like her family, loves snow.
Mrs. Wilder welcomed us to their house and stuffed us on a
great dinner while we waited for Nevill to get back from Copper. Our dessert
was some awesome cheesecake made by Nevill's 94 year-old Lithuanian-born
grandma, Ada. Next time you see Nevill, put him on the spot and ask him to
speak Lithuanian.
The crew awoke to our incredible hostess whipping up some
quiches before hopping in Nevill's car. Nothing like egg pie to fuel up for a
long day of gnar shredding. After driving past more old mining operations we
reached the top of Monarch Pass and checked in with our guides, Chad and Andy.
Eight other people were enjoying Valentine's day with us, as is usually the
case. Even Seth and Pollard have to share a heli with mortals sometimes.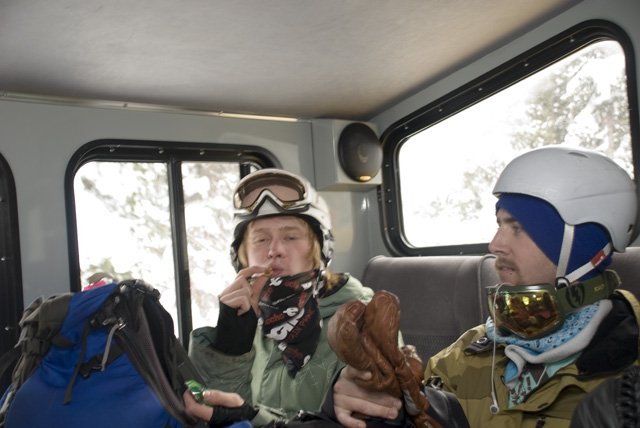 After some steep warm-up runs, the cat dropped us off on a
wooded ridge and we got to work. There was an awesome cliff band off further
but this wasn't the deep, fantasy type day to be hucking. We still had an
awesome time tearing up the trees.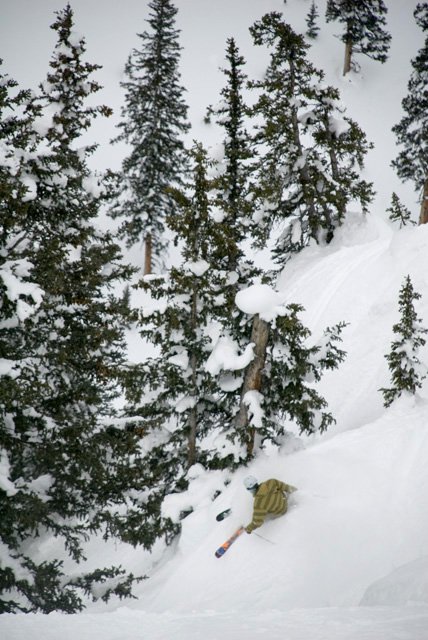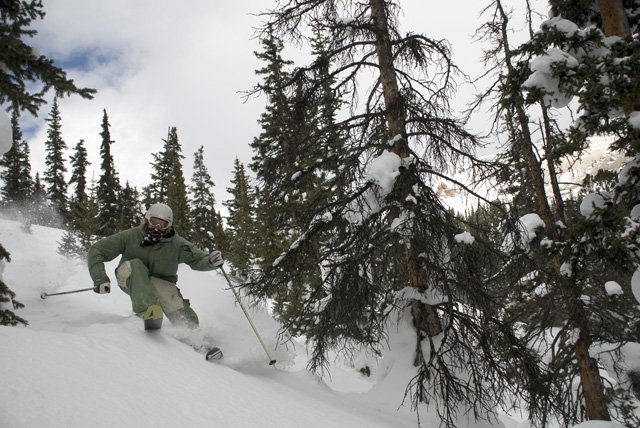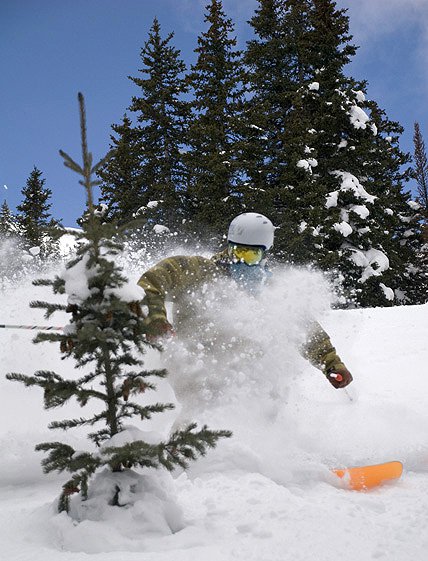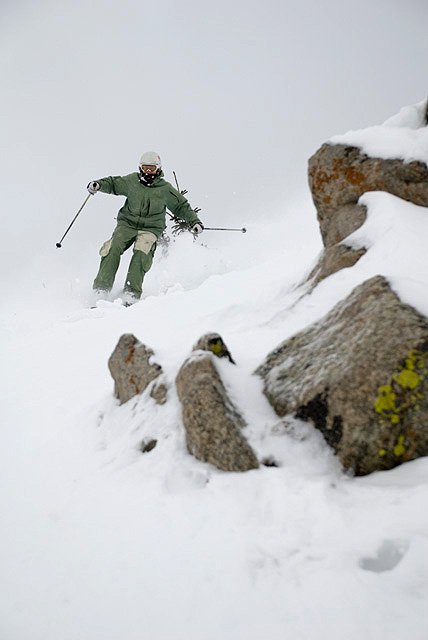 Then we went back to more steep stuff. Shooting in the
backcountry is scary and this was my first time shooting lines. At one point I
had slough raining down on me as I posted up under a cliff.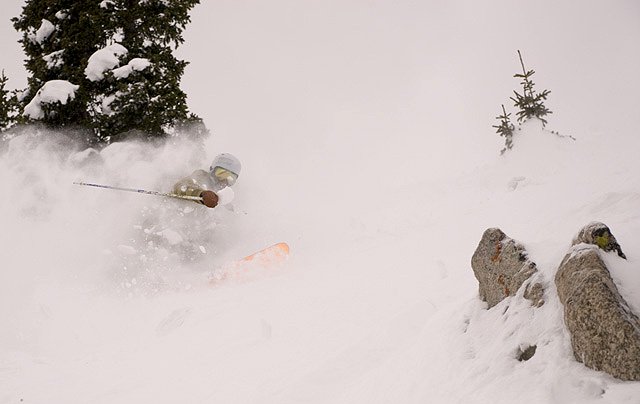 Right after this shot, Colin kicked off the demo binding on
next year's redesigned Line Blend. Colin said it was a super fun charging ski,
just stiff enough to really blast though sketchy conditions. I guess the
binding wasn't up to all the power it could deliver. Big ups to Chad for
catching the ski when the binding didn't work, Line thanks you too! After that,
Colin showed us his one ski skills on the steeps.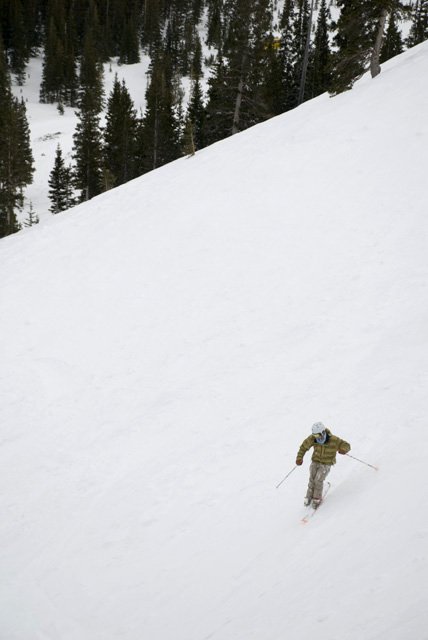 We kept shuttling around to the different ridges finding a
great variety of snowpack and terrain. Nev and Colin decided to show their
contempt for little saplings before the end of the day when it started to snow
and, uh, my camera became lodged in my backpack.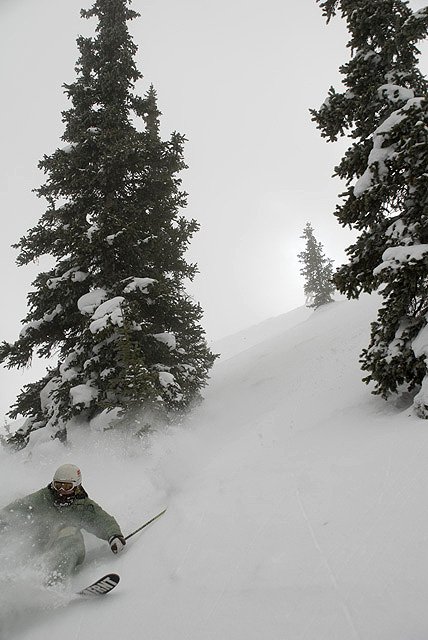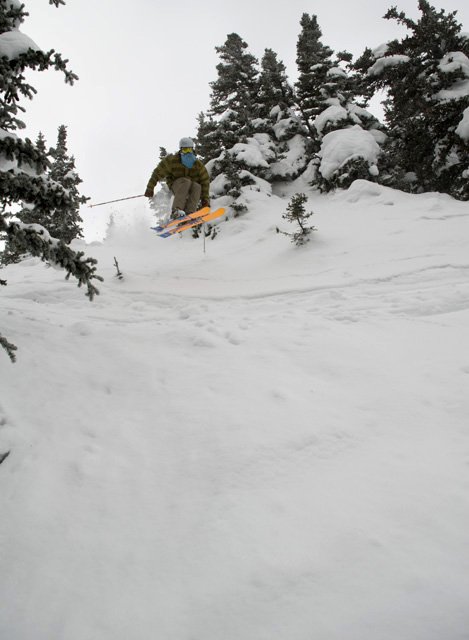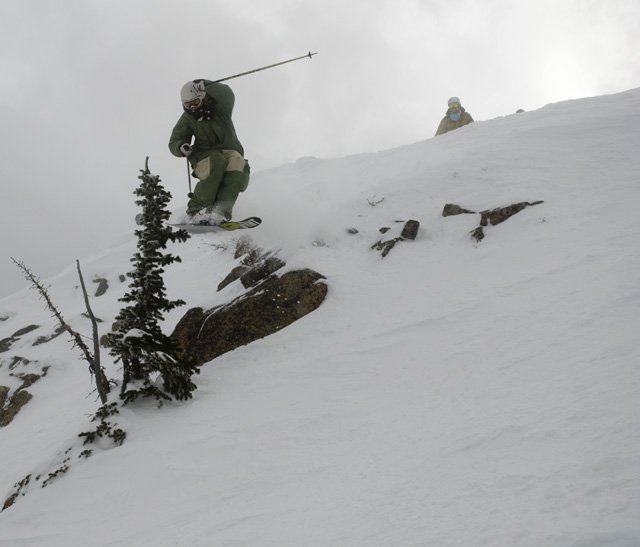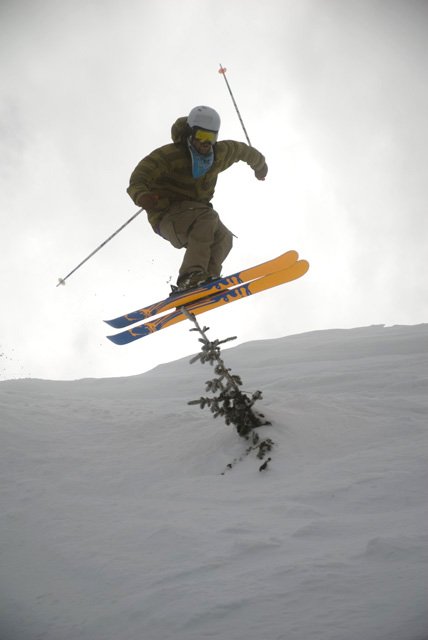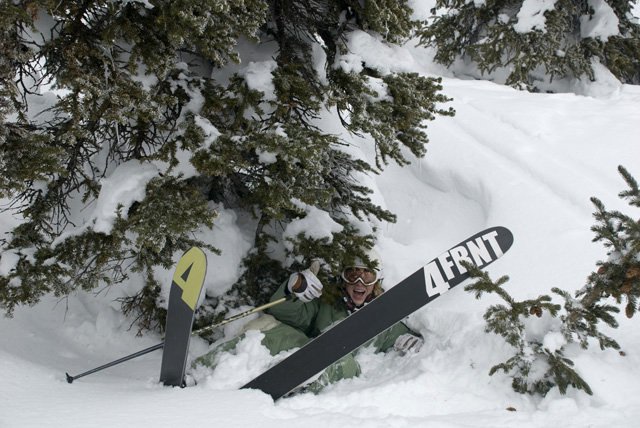 Huge thanks to Monarch Mountain & Snowcat Tours, Irena,
Ada, Chad and Andy. Cat skiing is sick!