I left Montreal on January 2nd 2009 for Salt Lake City on a contract for Descente North America. The shoot was for a week but I stayed around an extra two weeks to enjoy the landscape.
There was still some powder left upon my arrival so I jumped in a car and headed to Alta. There, I met with Julian Carr, Cody Barnhill, Jamey Parks and Max Kuszaj.
In this composition, Jamie Parks gets some air with the Salt Lake City Valley as the backround.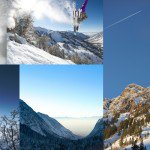 Blue bird at Snowbird
Back to business, shooting some corporate images for Descente North America / DNA.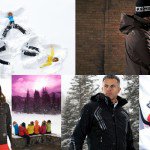 The corporate stuff
The following week I headed to Snowbird and hung out with Alex Schenkar, Cusson and friends. Alex?s friend Liz, was kind enough to have us stay in her slope side condo. Nothing but good times with a heated pool, Jacuzzi and a bunch of drunken skiers.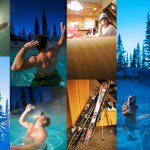 Partying at the lodge!
From top left to right: Early morning view from Rocky Point, the Death Star launches an attack, view of Mount Superior where some of the boys drop the Suicide Chute and the living room of the Redfern House where we stayed for a few days?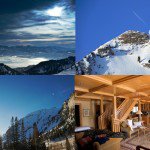 Nice view
A few action shots of Alex, JF Cusson and JD doing the backflip.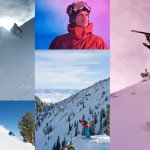 Time to ride....
The day before I left Utah I went on a solitary photo mission at the Bonneville Salt Flats. This is where they hold speed world records.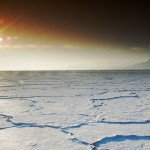 Bonneville Salt Flats
It's amazing how you can shoot the same place in so many different styles when equipped with an assortment of filters.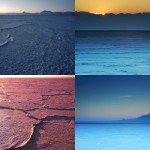 Fun with filters.
Last but not least, a self-portrait and a sunset of downtown SLC? It's time to go home.
Au revoir Utah