The 1516 Okanagan Springs Village Rail Jam at Silver Star went off, with the addition of the newest member of the rail fleet....a tall 32ft hubba ledge.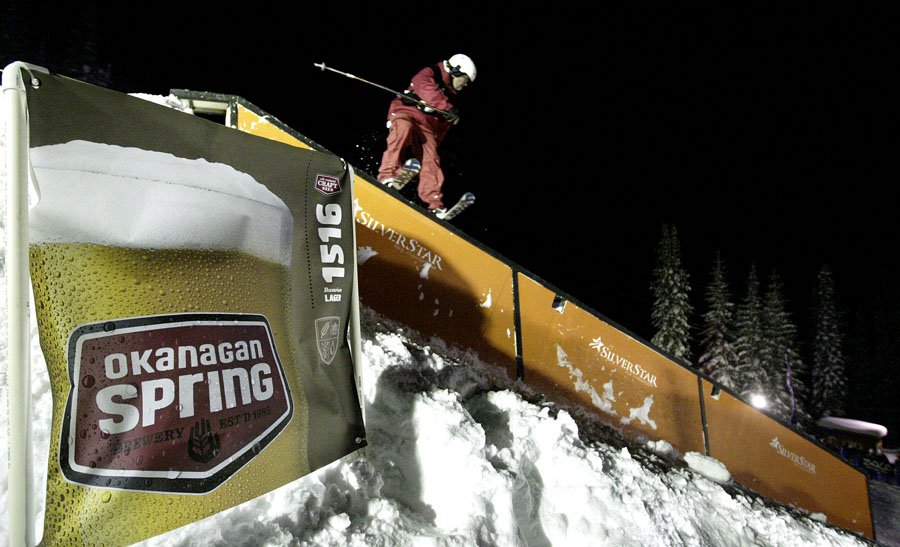 Now I know I seen Mike Mertion on the cover of Skier Magazine, and there's a good reason. The kid is retardedly talented at all aspects of skiing and his style is really unmatched.
The 16ft up box served as a launch pad for many tricks such as spins and the occassional flip
All Photos By: Tim Fitzgerald
The next 1516 Okanagan Springs Village Rail Jam is scheduled for Jan 24, 2009. Don't miss out. And be ready for some really impressive park updates once the storms slow down and the park crew can spank the features into immaculate world class shape. Till next time.
Happy New Year
TPDP32