Cornices. 2 feet of powder. North Carolina in November.
One of these things is not like the others.
The forecast for snow earlier in the week got us all excited. Temps would be cold enough for Cataloochee to make snow and maybe have an early opening if conditions were right. We made plans to drive west from Chapel Hill to Waynesville Saturday morning hoping that we could catch opening day. But as the week continued, the forecast went from 1-3 inches to 6 inches, and then to 8 inches, and then up to 10 inches on high peaks. This amount of snow would get us excited any time of year. After all, we've ridden street and pseudo "backcountry" with less. But this storm was to be on the first day of November, a time when we usually are stoked for temperatures to drop below 32 degrees.
As we got ready to go out on Halloween, the last visible image to come from the mountain's webcam was clouds rolling in at dusk with the grass already almost covered in natural snow.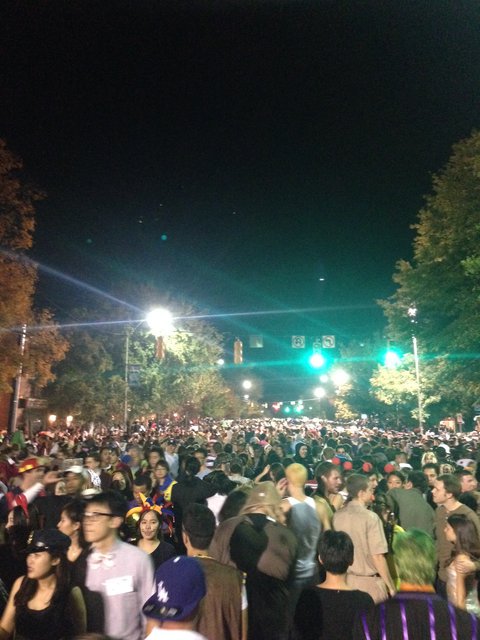 Halloween of Franklin St. Chapel Hill, NC -- 30,000 people
Getting up the next morning was hard. One of our buddies was still in his costume and a little drunk from last night when we picked him up. But pictures of snow from family in the mountains urged us forward. We stopped at my Mom's house in Asheville to pick up a few pieces of winter gear and conditions looked promising. A few inches of snow in Asheville usually means a lot more at higher elevations. And the scenery was beautiful, many of the trees still had blazing orange and red leaves under the blanket of snow they carried. But as we drove deeper into the mountains, there was less and less snow. We started getting nervous that the forecasts were wrong and that our plan would fall apart. We changed our plan to hike a bald on the TN/NC border.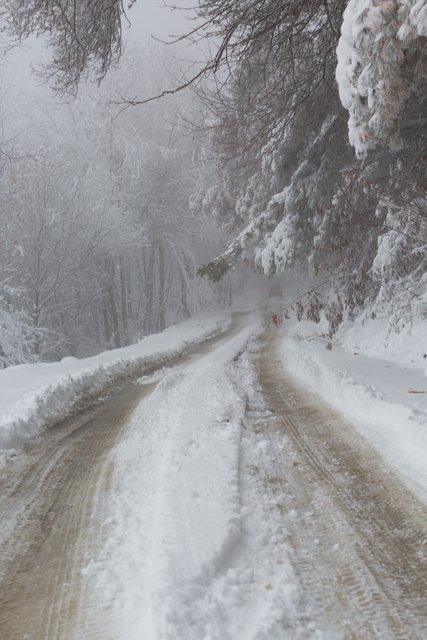 Driving up a Forest Service road, Pisgah National Forrest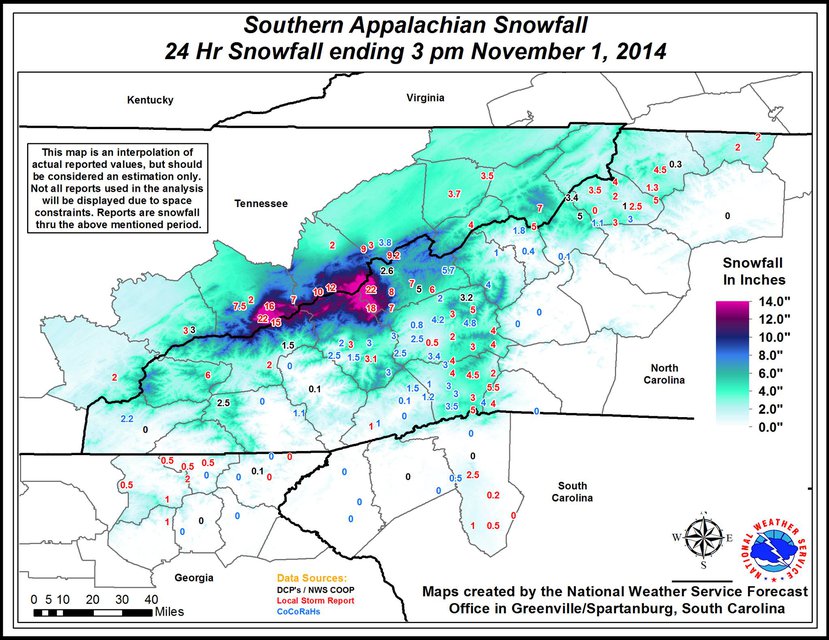 We were right in the middle of that pink blob, and can vouch for the accuracy of the reported 22 inches.
As we made our final push west, we found the snow. It began to seem like 10 inches was a conservative forecast as we got off the paved roads and into the woods. After a few miles on this road, we reached our trail head.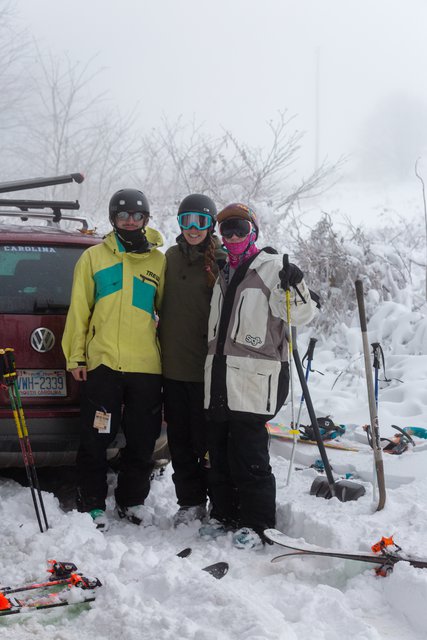 Stoke was high when we finally got out of the car.
Hiking was hard. The wind above the tree line blew the snow into thigh-deep drifts, but we made it.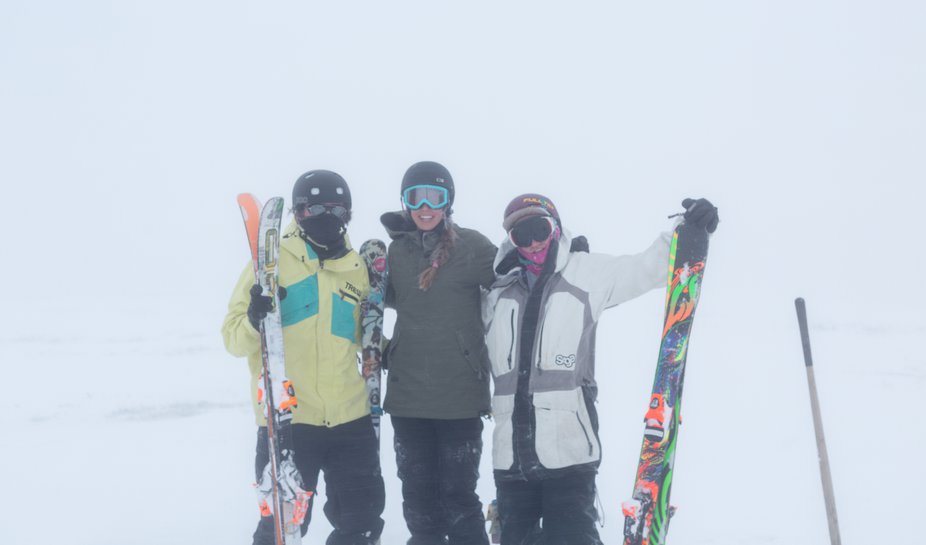 PRO TIP: If you don't mind barely being able to see, forget your goggles in the valley and wear glacier glasses when its foggy and snowing sideways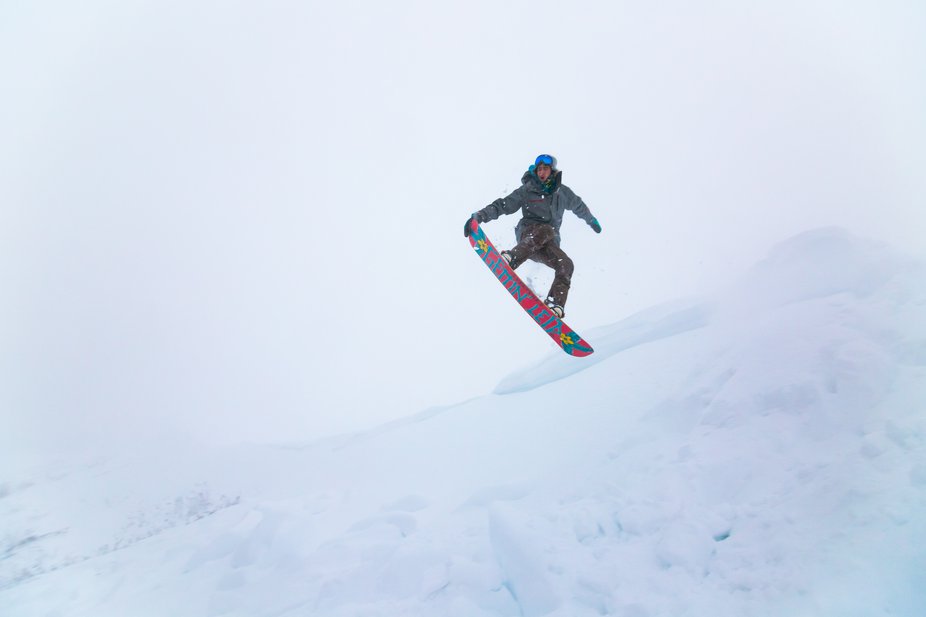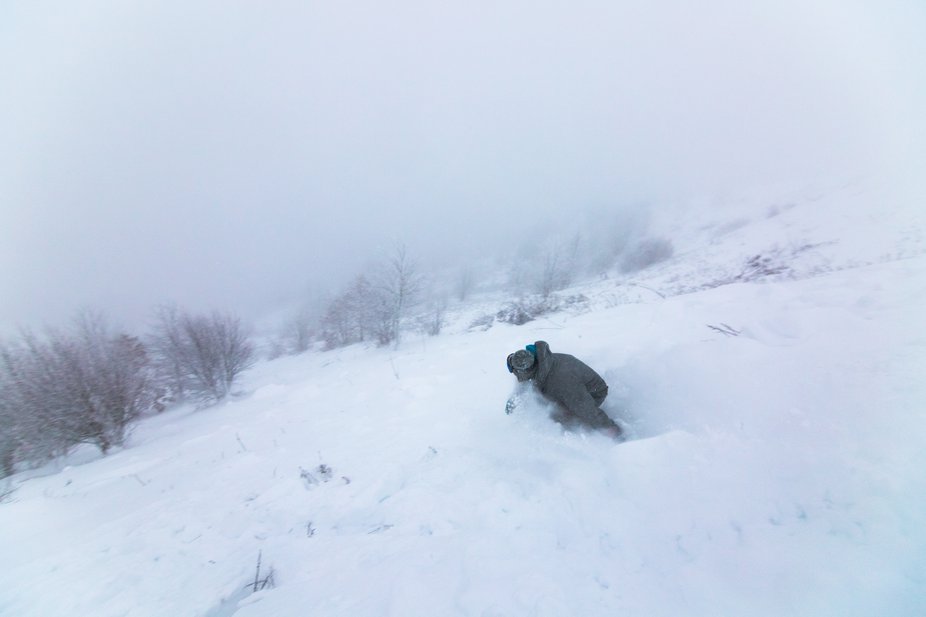 Garrett Okun sending and stomping // @gmo1011
On the leeward side of the bald, we were treated with a ~10 ft cornice drop into deep snow.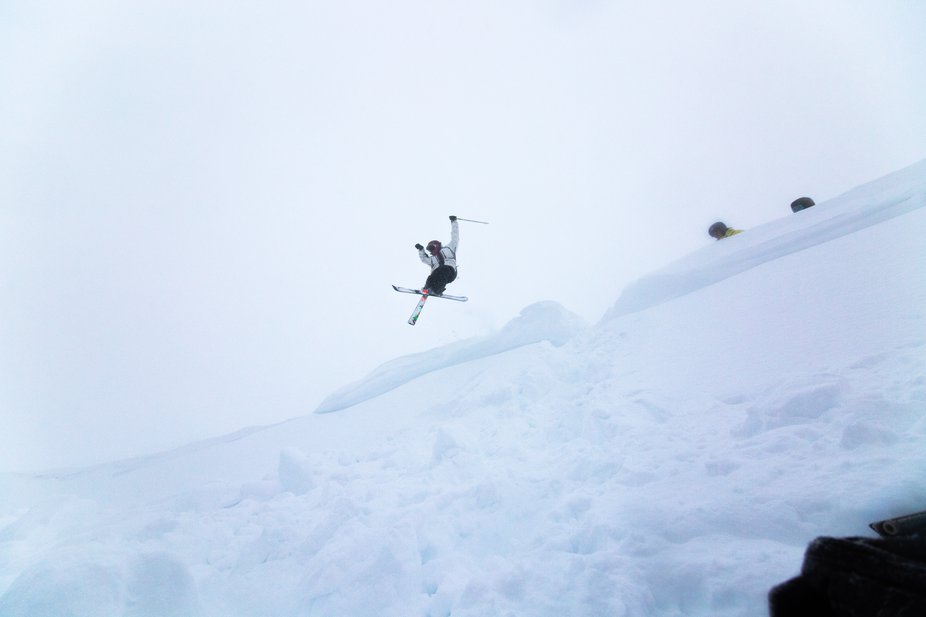 Will Givens // @willyg0808
After a super fun session that I wish could have been longer, it started getting dark and we had to head back. We got a nice powder run on the way down and rode all the way to the car.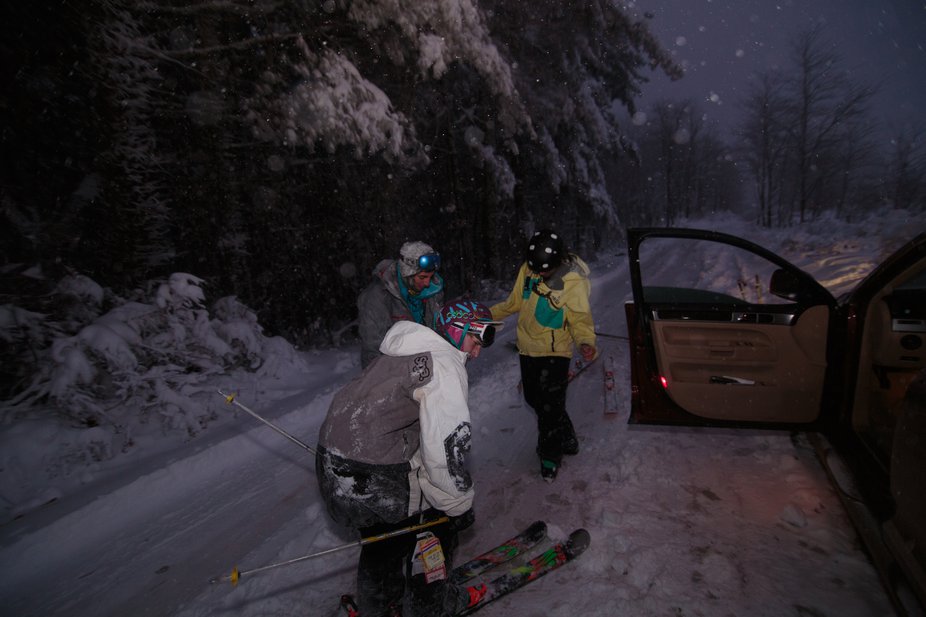 Dance party at the car. Mission = Great Success!
Words & Photos: David Stanley // @dstanley2