Erica and I went to check out snogressions before I depart from Salt Lake. Kevin Brower, my fellow teammate from 44 Days started snogressions a few months ago and it is in its infancy. The warehouse is huge and there is tons of room for some new stuff. So far it has a huge foam pit and 3 trampolines. It also has a motorized ski ramp that sends you deep into the foam pit. There are going to be some rails soon, there is a full plan pic on their facebook page. I will be going to snogressions when ever I am in Salt Lake, and I will be here a lot since I love being around the Saga office. Erica lives in SLC so she will be hanging out whenever she wants to work on some new tricks or send it on the tramp, haha she got so stuck in the foam today that was for sure the highlight of my day!!
Location: 9127 South 255 West Sandy, UT, 84070
Hours: 3:00 P.M.- 9:00 P.M.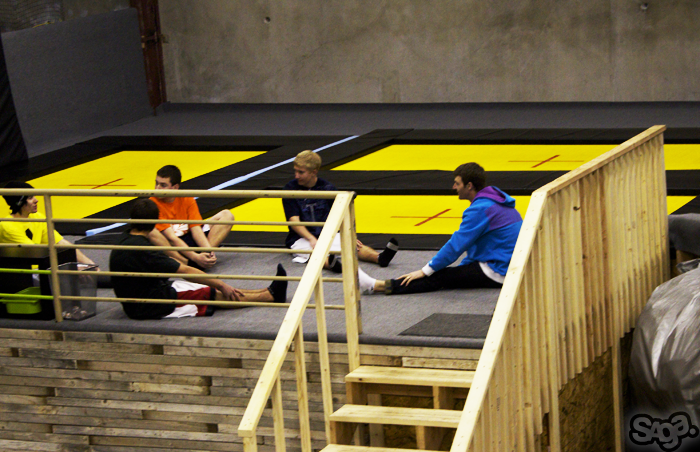 Kevin, the brains behind Snogression is on the right.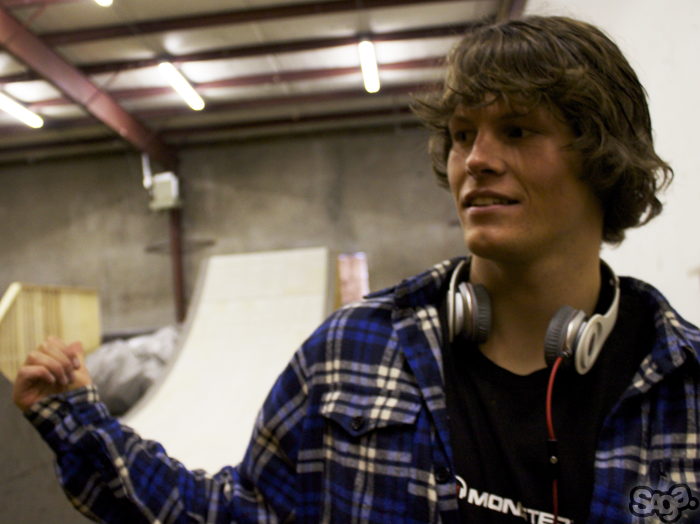 The Ramp.
Erica takes a break from The Trampolines, they are tiring!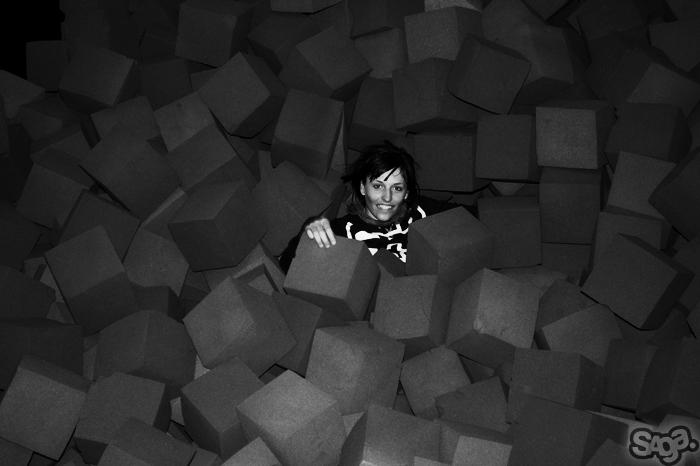 Erica got stuck in the foam, it was funny, she was seriously pretty stuck.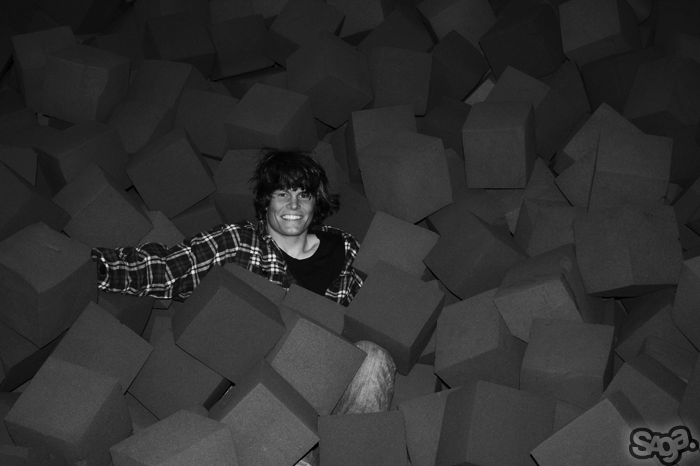 I jumped in alot.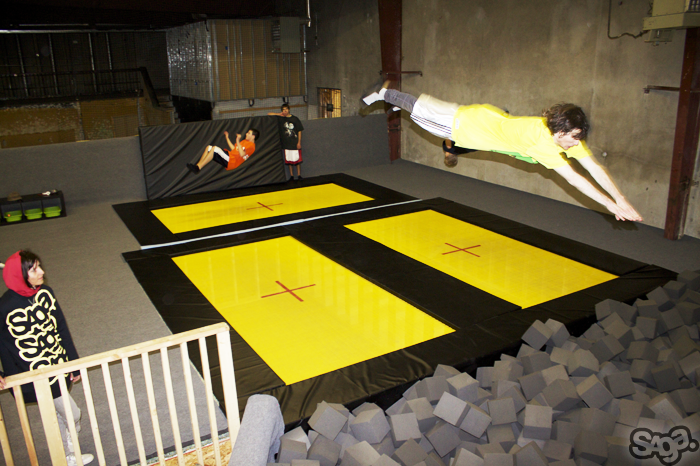 Liam sends a superman here.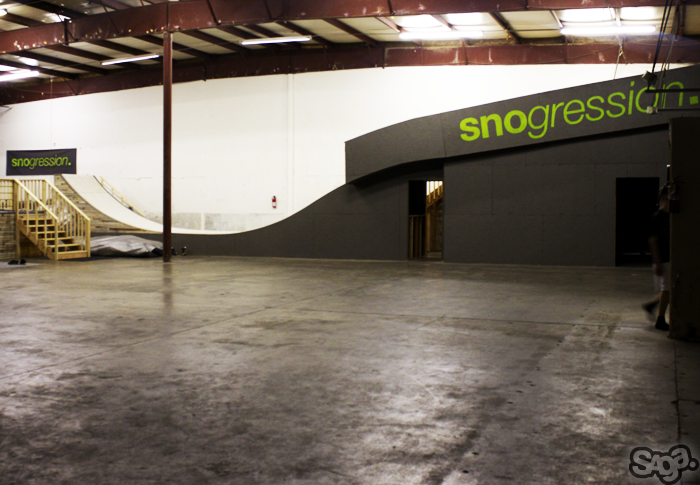 Room for some more activities, this place will be filled with more stuff by summer.