Wow, sun.  it must really help when you can see where you're going and what you're pushing.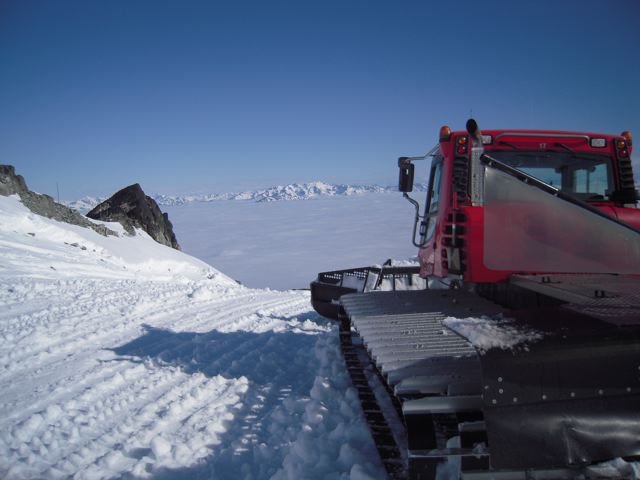 Brief glimpse from Steve's Perspective...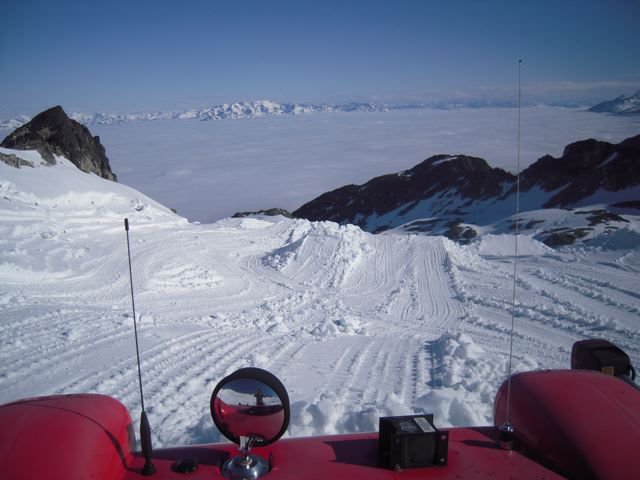 Our new, and soon to be most popular feature in the park, THE MONSTER HIP...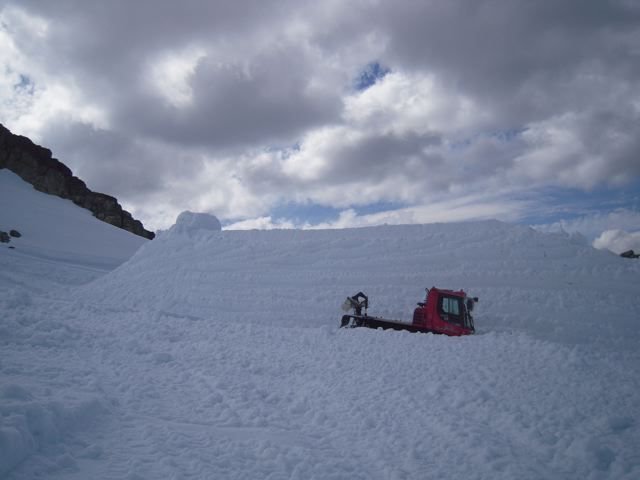 The tranny is getting stepped in preperation for the Zogg to give it that prestine shaped tranny you can stomp your tricks on.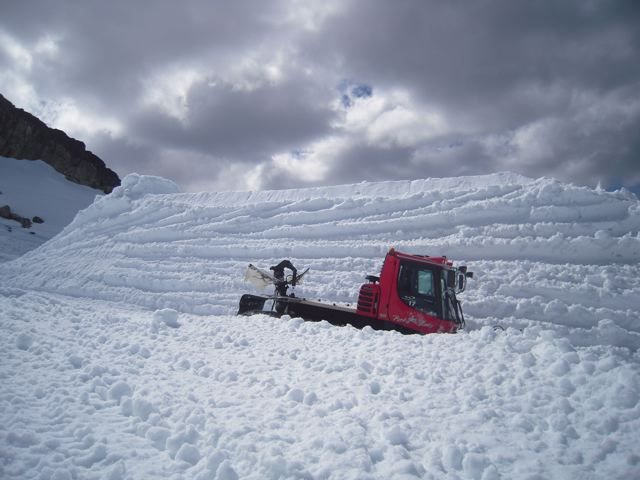 The always popular quarter pipe, ready to be Zogged...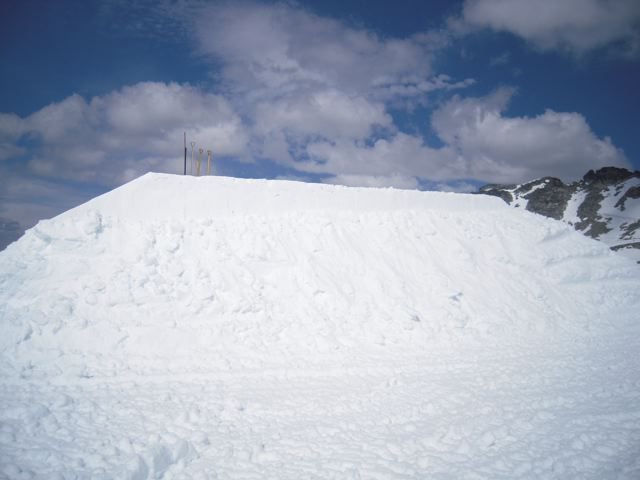 The very loud, but fun to watch if you like helicopters, Rail Lift...
Organizing them on snow so we can put put them in the ground and get them ready...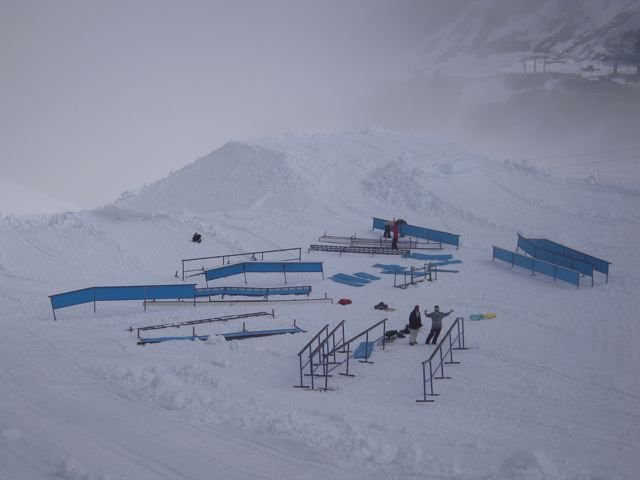 Those are just some of the rails and boxes, there are more up there that are not shown in this photo!
Finally, here is an overview of the rough layout.  These pics are almost a week old and as of today all the features are pushed and are getting their final shaping and grooming for Sunday.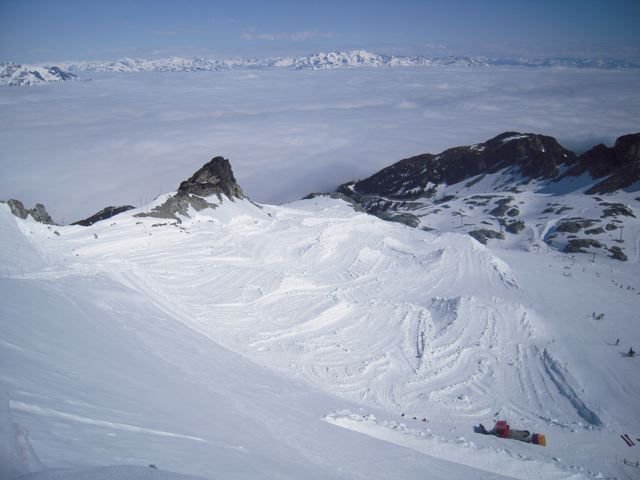 As soon as I can poach more shots from Steve's camera, I'll post images of the finished park! 
See you in a few days!