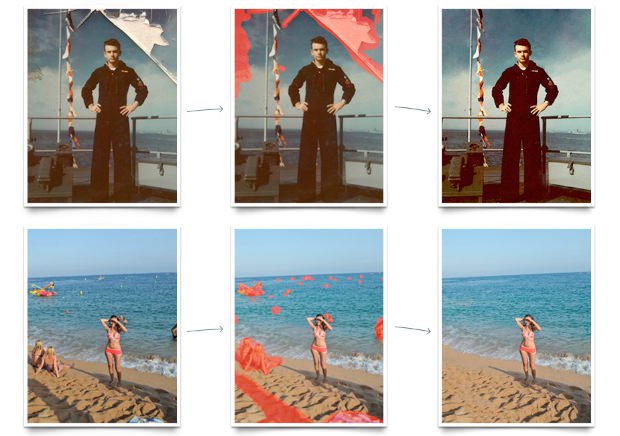 The "Content Aware Fill" tool was one of the most lauded advancements in Photoshop CS5. Of course, the tool wasn't without its occasional glitches, but the ability to select a section and have the program clone it out automatically was still very impressive. But what if that's the only tool you want to use? What if you're a casual photographer who wants to remove unwanted sections in your composition without buying and learning a whole editing suite?
That's where Snapheal comes in. Basically, Snapheal is a $20 Mac app that does one thing and does it well: content aware fill. It's not Photoshop or GIMP, but then again it isn't trying to be. It's an automatic cloning tool; and the sheer simplicity of the interface makes it the ideal choice for the photography enthusiast who only ever uses the cloning tool anyhow. All you have to do is select your brush size, paint over the sections you want gone, and let the program "do magic."
Check out the video below if you wanna see the program in action, or head over to their website to grab a copy for yourself.
Snapheal [MacPhun]