The webisode Series from the Smith shoot at Smiley Creek Idaho has been dropping over the last few weeks. Episode 5.5 just came out which features my trip up there. It was amazing, and one of my favorite trips of the year, check it out.
The Smith ski team has their way with the private backcountry park. Check out Tim Durtschi, Sage Cattabriga-Alosa and Dylan Hood.
Photopgrapher Brent Benson came along with me up to Idaho for the Smith Optics Backcountry shoot. I did a blog on this a few days ago with no action shots, so I emailed up Brent and he was nice enough to send me this snowmobile jump shot, and the chainsaw pic.
I know I know, there is no ski shots but I consider me with a running chainsaw action, and myself going real small on this snowmobile jump can be considered action I guess. ( sorry, I think the chainsaw is off….)
Chopping logs so you stay warm at night, roughing it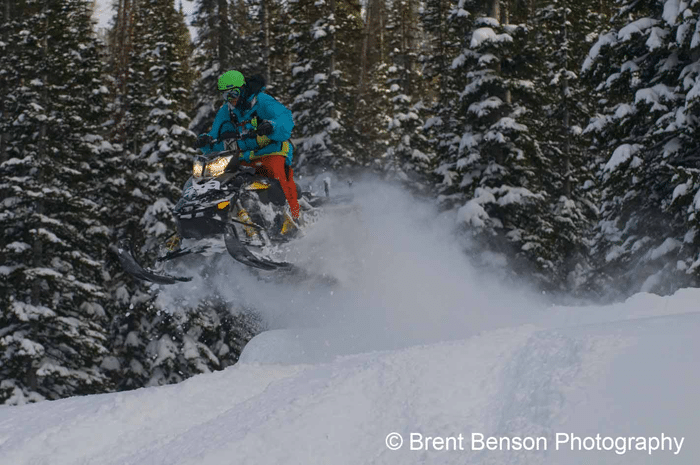 The Saga Sled takes Flight
Related posts:Smiley Creek Smith ShootDurtschi and Durtschi Brighton ShredA Mid Days Stroll Through Grizzly Gulch