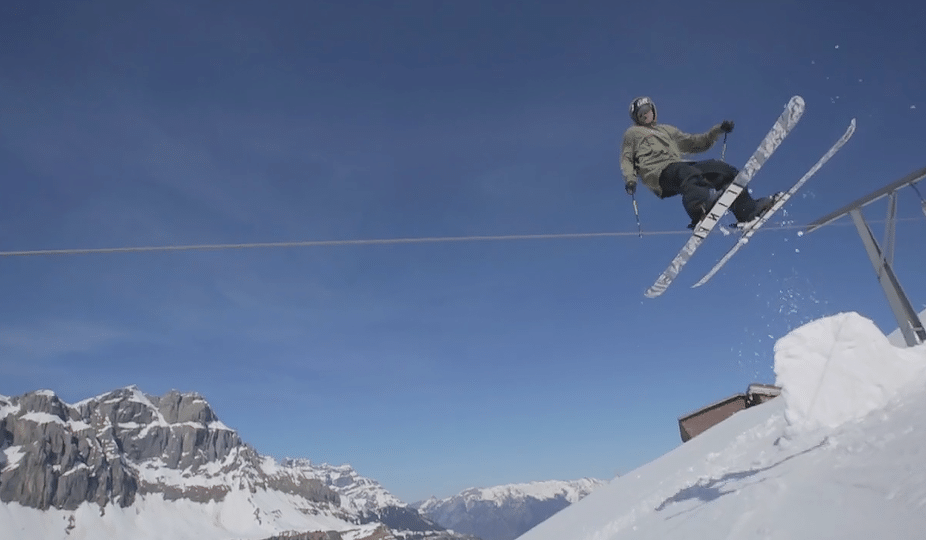 Will Wesson Chairlift Grind in Switzerland
Small World, Level 1's 16th feature film takes the crew around the world- from Quebec to Whistler, Utah to Minnesota, and Finland to Estonia. Rather than athlete-based segments, the movie follows the riders around by location. The film showcases Alaskan spines, British Columbia powder, gnarly crashes, creative street segments, park shoots, tow rope spring break, and everything in between.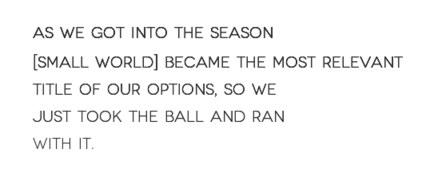 Josh Berman on working with Vimeo: "We are doing a release exclusively at first through Vimeo on Monday, September 21st. We're working with Vimeo to do a one-month exclusive, where it's available only on Vimeo, until October 21st where it will kick off on other digital platforms. We're pretty excited about it because working with Vimeo is a much quicker and simpler process. This is the earliest we will have ever released a film publicly- even a couple years ago it was the second week of October, and that was relatively speaking early. For us to push into the third week of September with a digital release is huge. There isn't the red tape and there aren't all the hurdles that you necessarily have to go through working with your typical distribution outlets and platforms, Vimeo is really direct to consumer from producer. All we have to do is upload a video and fill out a form and push some buttons, then boom it's live- which is really cool and I feel strongly that it will be the future of digital film distribution."

Read more at http://www.newschoolers.com/news/read/Josh-Berman-Level-1-Small-World#Sz1RR0hc0dV3p4qz.99
Best of all, it's available NOW! on https://www.newschoolers.com/watch/783560.0/Small-World?c=4394&o=8&t=6
Rent for $5.99
Purchase for $14.99
For more information on the film, check out this exclusive Newschooers interview with Director Josh Berman.