Saturday was witness to another Ted Ligety Giant Slalom victory, 2nd one in a row. And not just by a slim margin either: we're talking by over a second! That is just an insane amount of time for skiing. Underneath his speedsuit: Slytech 2nd Skin back protector. Destroyer Nervous Arm Guards deflecting the gates.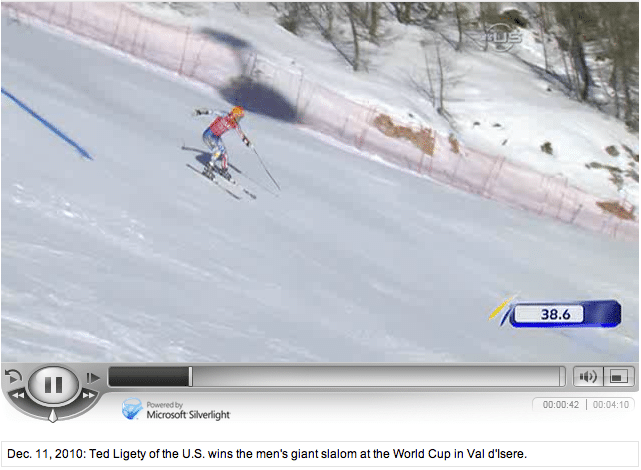 Also an interesting read: New York Times reports on Ligety.
Other Slytech guys included:
8 Sandro Villetta of Switerland
21 Marc Berthod Switzerland
25 Silvan Zurbriggen of Switzerland
Saturday's women's race was called off due to inclement weather. Sunday was on though and saw a bunch of girls wearing Slytech Protection for the Giant Slalom:
Julia Mancuso ended up 8th, wearing the back protector.
Fabienne Suter 25th and skied with slytech arm guards.
Sarah Schleper and others…
Val d'Isere Slalom Men included:
good 4th place for Silvan Zurbriggen, he was 2nd after the 1st run.
11th Marc Gini
25th Ted Ligety, quiet good first run, he finished the race after a big mistake but he wanted to finish the race anyway;
Will Brandenburg was so good after the first, unfortunatly he went out in the second.