Slytech just came out of SIA in Denver with some great results: so many people were excited about the gear and new additions. Sales reps loved the new DuPont Zytel armguards and new Ted Ligety Pro Model Shin Guard. The new junior vest was super well received and many stores are already ordering product. We'll post the newest Slytech Innovations when they're available to be released.
Also, if you're looking for more Slytech in more stores, they're coming! So along with the online Slytech store, you'll be able to try 'em on at a local shop soon, scope 'em out and find your perfect size, etc…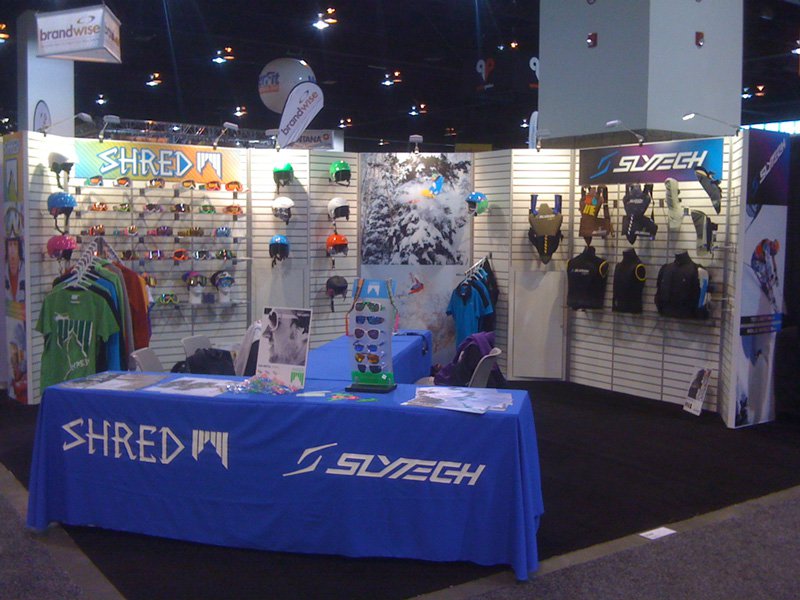 Slytech Booth at SIA
FOR ANYONE ATTENDING ISPO IN MUNICH: on Feb 7th at 11:00AM at booth #116 in Hall A1, Ted Ligety will be there signing autographs.