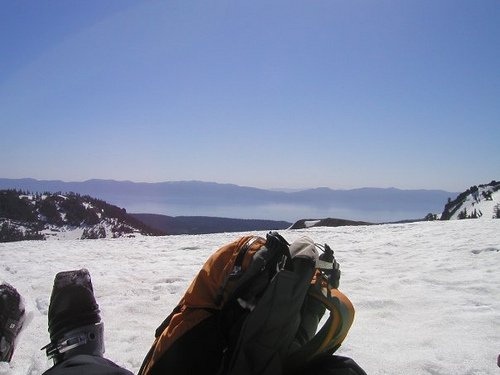 I always have snow on my mind, especially this time of year when the mountain bike trails are not completely burned out, and the upper elevation still has snow. I could make turns everyday! And that is precisely what I did this past weekend. But soon, the snow will melt away and the mountain bike will keep me going until another ski season is upon us.
If you have found yourself thinking about next season already, and wanting to 'seal the deal' as to where you are going to ski and ride in the 2009-2010 winter season, the choice is simple: At Alpine Meadows you can pay $100 down towards next season's 2009-2010 season pass, and we will charge the rest by September 30th. However, you must hurry! Season pass prices will go up after May 31st. And trust me; you will not see prices this cheap again.  Starting at $299 for the Midweek Plus Sunday season pass, and $1299 for Tahoe's Unfiltered Family season pass, we have an option for every skier and riders budget. If you have never hit the slopes of Alpine Meadows and looking for the best skiing and riding experience in Lake Tahoe, now is your opportunity. And with only $100 deposit towards next seasons pass, I hope we have made the choice easy.
Enjoy the summer and think big snow flakes for the 09|10 season.
~Bob