By: Jamie Walter
Ski films have always been a staple part of the Newschool skiing movement. In the beginning - back when VHS tapes were still a thing - these movies released each fall, highlighting the best moments of the previous season just before the start of the next. They created ample excitement not just because of their timing, but because they were guaranteed to be full of the pinnacle achievements by the most progressive athletes. In the days before cell phones and Instagram, there was very little known about what pro skiers were up to during the previous year; aside from catching an interview here, or a teaser there, the only real way to find out was to wait for the films to release. The sport was being pushed the furthest by the skiers in front of the cameras and the culmination of their achievements came in face-melting, music-blasting, hour-long montages that blew us away time and time again.
Then, along came the rise of the internet, and with it, a collective drop in our attention spans. At first, ski films co-existed with the in-season edits that gained popularity here on Newschoolers. We still expected that the best tricks and moments were going to be saved for the movies and we still flocked to the releases in the fall to catch them. But as we've all grown more and more connected online as an industry, and with platforms like Instagram creating a societal shift in how we now consume everything "live" in real time, there seems to be less excitement for the films and a further pressure on athletes to stay relevant by releasing content as soon as it happens. With brands putting their sponsor dollars into competition athletes or those with social klout, rather than those producing film segments, some of the biggest ski film production companies have folded to the pressure that annual movies just don't have the influence they once did.
So, in 2021, how is it possible to bring back the nostalgic power of a ski film while satisfying the modern demand of real-time engagement? The answer may lie with embracing new modes of distribution, and one of the best film skiers of our generation is leading the way.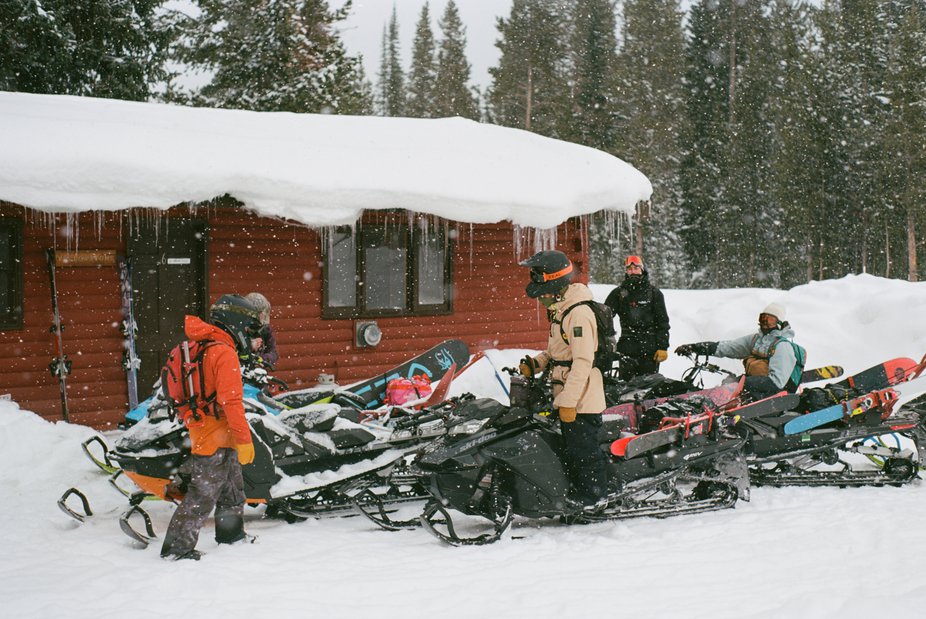 The boys on their first trip of the year
Keegan Kilbride's career as a professional skier can largely be attributed to the internet and the progressive edits he released during his early days. He was thrown into the spotlight after winning Level 1's Superunknown contest in 2016, which led to an award winning performance in their 2017 film, Habit. Keegan has heavily relied on video content rather than contests to drive his momentum, so without films to appear in, he's thinking outside the box in order to sustain a career and fund what he thinks skiing needs more of.
This year, Keegan will be releasing a film project called Slim to None through the crowdfunding website Patreon. Patreon allows content creators of all sorts to release exclusive content behind a monthly subscription-based paywall for their fans. It has mostly been used by podcasters, video creators, musicians, gamers, educators, and that mildly-attractive girl you went to high school with who never left town. It's surprising that there are so few athletes who have taken to this method of distribution, given that their greatest asset is generally the content they create. The platform allows fans to directly support creators they appreciate; it also gives the creators freedom to do what they want, rather than their financial support being dictated by a sponsor and their terms.
Patreon Pricing Structure for Slim to None
Keegan has teamed up with long-time friend and filmer Cam Willis to help him produce not just the film, but exclusive behind the scenes videos and teasers for their channel that they'll release throughout the season. Subscriptions start at $4 per month, and level up based on additional perks, such as discount codes, swag packs, personal Q&A video chats, and more. Subscribers will have a look behind the curtain of what it takes to make a ski movie in a way that hasn't been shown before.
While the project does have brand backing — Tall T Productions, Wells Lamont, Orono Brewing Company, Full Tilt Boots, Arsenic Apparel, and Newschoolers — raising funds directly from fans provides another level of support for the film. Keegan and Cam are also pledging to give any additional profits from their project to Winterkids, a Maine-based non-profit that aims to get kids outside during the winter.
We've partnered up with the boys for this project, and we caught up with Keegan and Cam for a quick interview to find out more. We'll also be keeping you up to speed as their project evolves.
---
Be sure to head over to patreon.com/slimtonone to support them directly - if you can't afford a subscription, the film will be available to purchase directly in the fall.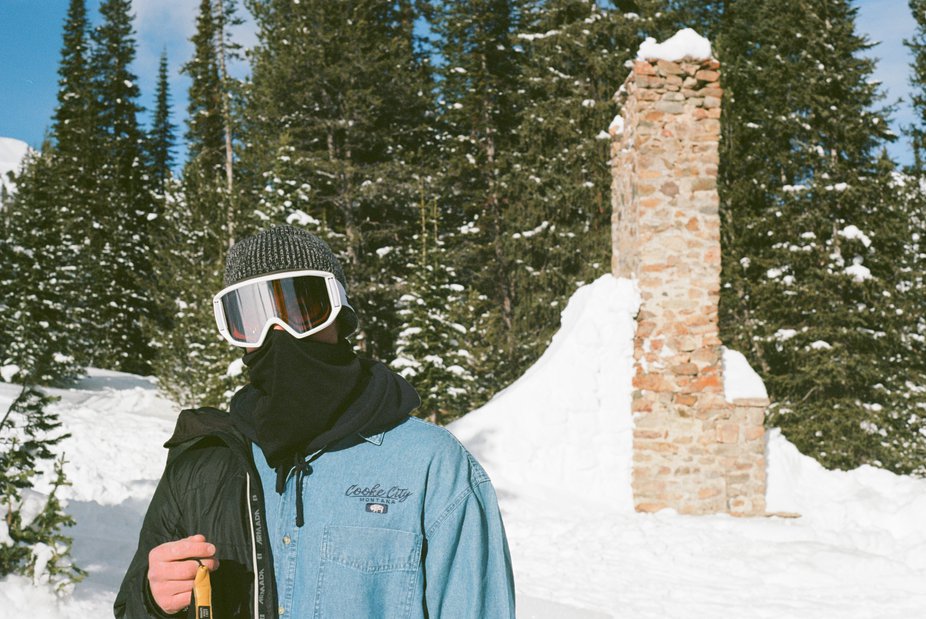 Here's a hint as to where the boys started filming this year
_
Tell us what Slim to None is all about.
Keegan: It's all about skiing. That sounds cheesy as hell. But really, I just wanted to make a good movie involving my friends and the skiers I love. I also wanted to raise some money for an organization in Maine to help the little ones get outdoors. It is a project produced how I like and presented how I want it to be presented. So, here we are. And working with Cam is hilarious - the dude's not bad at what he does.
_
Aside from Keegan, who are the other skiers that'll be involved?
Keegan: The other skiers involved are some of my best friends and guys I've looked up to since the beginning. That was fun to type.
Cam: The homies are hyped, people want to be a part of the project. You gotta follow along to find out.
_
Tell us a bit about your first trip - Where did you go, who was there, was it successful?
Cam: We went into the motherland of heaven, linked with a really great crew - Benny Smith, Will Berman, and Chris Logan. We had a super successful trip, absolutely caught the bug for sledding, and learned a ton about backcountry skiing.
Keegan: "the motherland of heaven" ! Hahaha. I think I'll let Cam take that one. Unreal.
_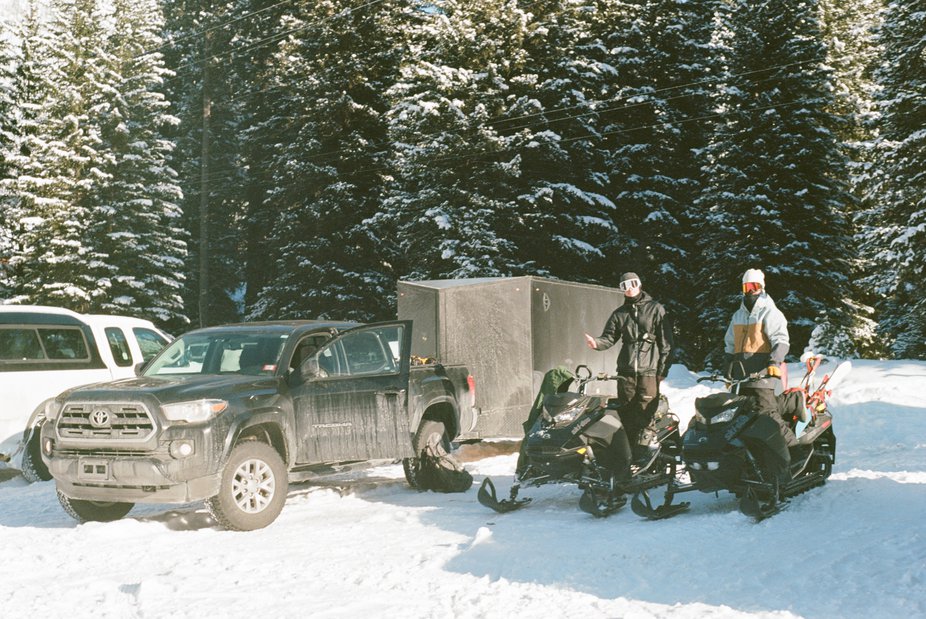 Keegan and Benny Smith revvin' their engines at the start of a stacked film day
_
Why are you guys choosing Patreon as a platform to build hype and support for this project?
Keegan: It is an exciting platform to deliver content throughout the season and to keep those with interest engaged.
Cam: Keegan and I were trying to figure out a way to offer in season content from the movie that could hype up followers. We came to the conclusion that short edits and BTS videos using our B-Clips from each trip would be the best way to do this.
_
What benefits are there for people who subscribe to Slim to None on Patreon?
Keegan: We have 4 levels. Each level of support will gain more access and insight, as well as gear and raffle opportunities.
Cam: There's lots of benefits if you really want to dive into what goes into making a ski movie, and get a sense of the amount of unused content. We are making BTS videos, some may feature certain riders, locations, or funny moments. We are making single edits that will highlight B-Shots that still absolutely slap. We have expressed thoughts in creating a podcast that would highlight stories from the trip - more on that in the future. Also, each subscriber will be receiving a swag box from Keegan and I. Each level of subscriber unlocks a higher level of a swag box. Plus, you know you're directly supporting an athlete, and the creation of their vision.
_
Who came up with the idea to use Patreon? As far as I know, few, if any, skiers are releasing work through the platform.
Keegan: Freddy McCarthy and I were brainstorming ways I could put this out while raising some money for an organization close to home that we both love. He is a snowboarder I grew up with and a good friend of mine. I joked and said "f*&k it, im putting it on OnlyFans". He then introduced me to Patreon, a site that would better fit our goals.
_
Do you hope the Patreon model will be adopted by other skiers trying to create content and make a living as pros? Do you think it has potential?
Cam: Absolutely, it's difficult to get sponsors to back an athlete as a street skier with how the market is today. If people want to continue seeing street skiing you need to support the companies who currently support it. I am hoping that Patreon can be a way for a fan to directly contribute to a project, gain access to content otherwise non-accessible, and help creators - athletes, filmers, photographers, designers, ect create these projects that hopefully inspire the next generator to keep pushing the sport.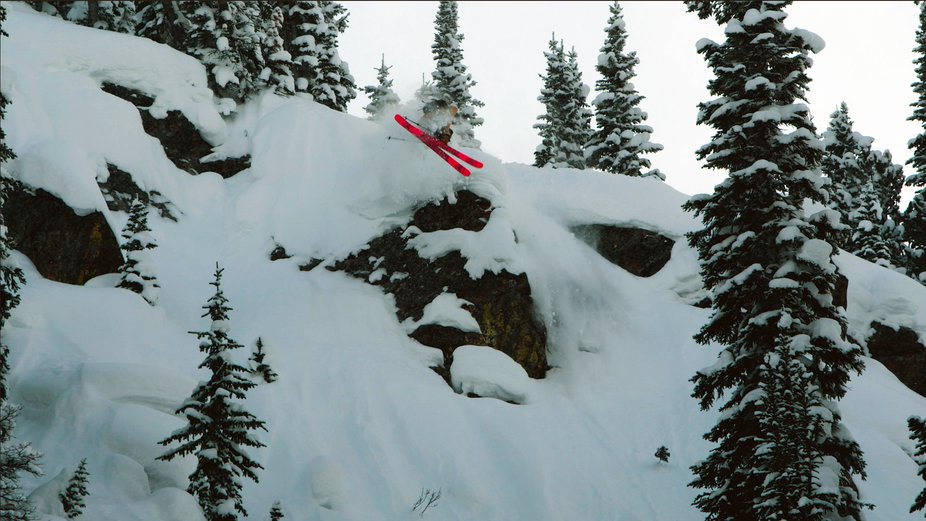 Chris Logan
_
Besides Patreon subscribers, are there other sponsors supporting the project?
Keegan: Got some great companies behind us here. Check em all out here. Tall T Productions - Wells Lamont - Orono Brewing Company (great local cans) - Full Tilt Boots - Arsenic Apparel - Armada Skis
Cam: We have a handful of sponsors that have decided to support our project. We can't thank them enough for their support, they really helped us get the wheels spinning on this project.
_
Anything else you want to mention?
Keegan: Pop over to patreon.com/slimtonone to see what we're really about. Hope ya like it, and thank you for taking your time to read this.
Cam: Year after year I have been trying to contribute as much as I can to the ski community, and each year it gets more difficult as age and life become more real. It's scary to take a new avenue like this with Patreon. I'm really hopeful it can be a way to help keep skiers and artists who want to evolve the culture of ski filming stay alive, and somewhat manageable. I also want to note that if Patreon is unachievable for you, the movie will be for sale in the fall.