Hey there!
It feels like fall outside and that only gets us here at Icelantic more excited for the ski season. We can't think of a better way to get ready for the first snow fall than by checking out some of the fall ski movie premieres that are coming through Denver. In order to stoke your fire, we are partnering with the 2010 Powder Magazine's Best Cinematography award winners, Sweetgrass Productions. We are offering First Trackers and those of you on the Early Bird List to discounted admission into their new movie – Solitaire – and VIP access to the folks who filmed this gorgeous flick.
Come before the movie and meet us at Moe's Barbeque next door to The Gothic Theater for an hour pre-movie mixer with the Sweetgrass Productions team and learn more about what it takes to make an award winning ski film: ask questions about skiing in Japan and South America, learn what it takes to obtain sponsorship dollars and make plans for your first tracks.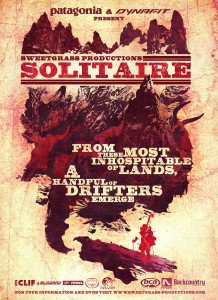 Oh yeah and while your at Moe's, the First Tracks crew will enjoy extended happy hour including $2 buck beers and $2 buck wells.
The premiere is next Thursday, so buy your tickets now at the Gothic Theater website (http://www.gothictheatre.com/show/detail/48752). If you?re on the First Tracks Early Bird list, a promo code will be sent to you to apply the discount on your ticket purchase.
To get on the Early Bird List to take advantage of this discount, put your name on the list here: http://www.icelanticboards.com/firsttracks
If you need more convincing check out the Road to Solitaire teasers on the website here:
SOLITAIRE: A Backcountry Skiing, Snowboarding, and Telemark Film from Sweetgrass Productions on Vimeo.
…Or read the latest article in Powder Magazine: http://www.powdermag.com/stories/director-nick-waggoner-on-the-solitaire-journey/
This movie is going to be SWEET. Grass.
See you in a Week!
-Annelise
P.S. Forward this to a friend and get them to sign up ? come meet the Icelantic Crew and other rad people like yourself: http://www.icelanticboards.com/firsttracks