Ski Big Air kicked off with Gus Kenworthy, Alex Schlopy, Kai Mahler, PK Hunder, and Luca Tribondeau throwing down huge tricks during heat one. Despite the fact that everyone was throwing down, we all know that only 3 skiers from heat one can proceed to the final round. Luca Tribondeau, Alex Schlopy, and Kai Mahler continued on to the final.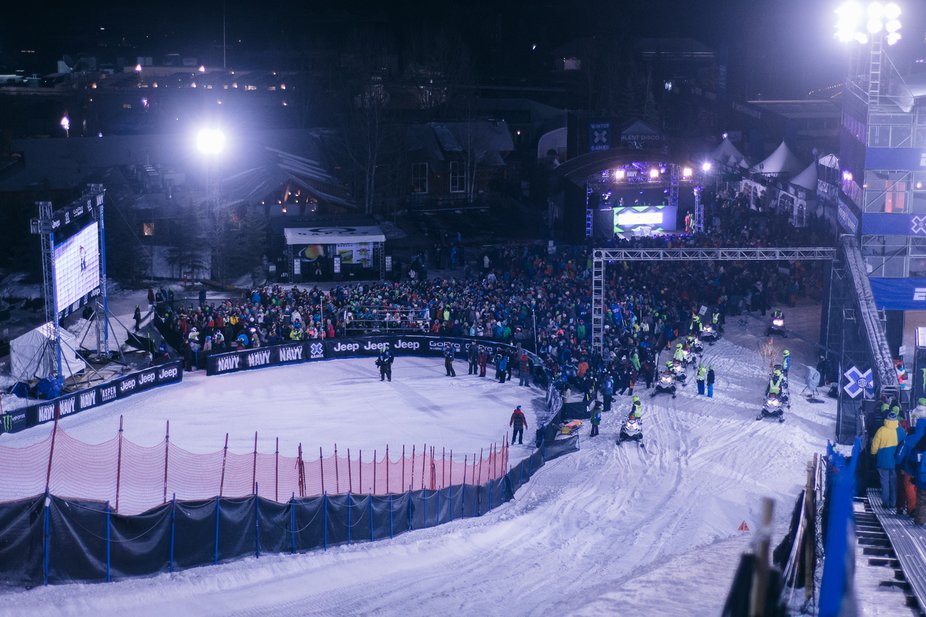 The crowd was gigantic and the pressure was on.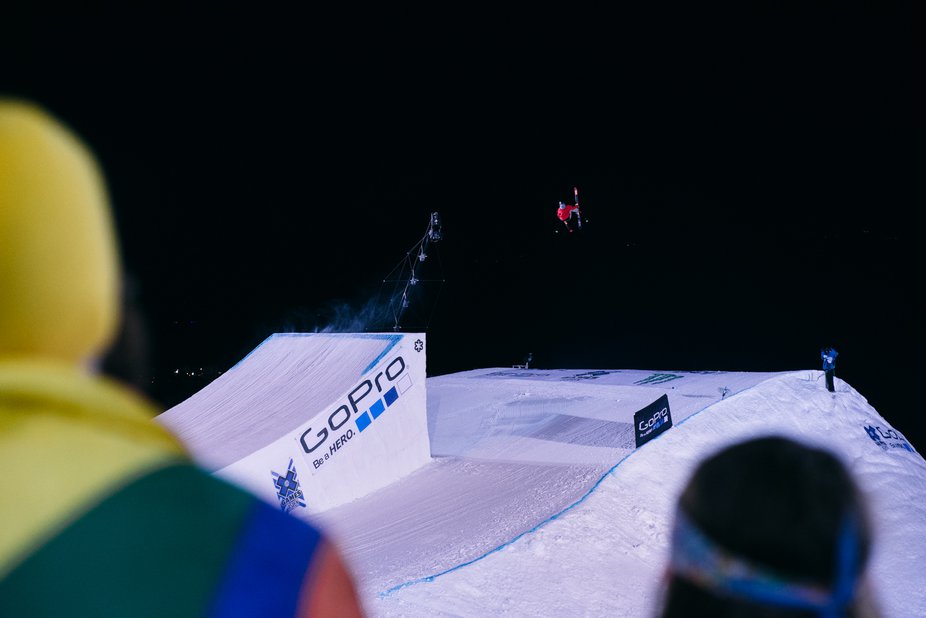 Luca, mid triple.
Heat two featured Alex Beaulieu-Marchand, Elias Ambühl, Henrik Harlaut, Jossi Wells, and Vincent Gagnier.The top three skiers from the second heat were Henrik Harlaut, Vincent Gagnier, and Jossi Wells. Henrik busted out his switch butter dub and Vincent blew minds with his genie grab doubles. Jossi surprised everyone (and maybe even himself) when he stomped his first triple ever, and oh what a triple it was.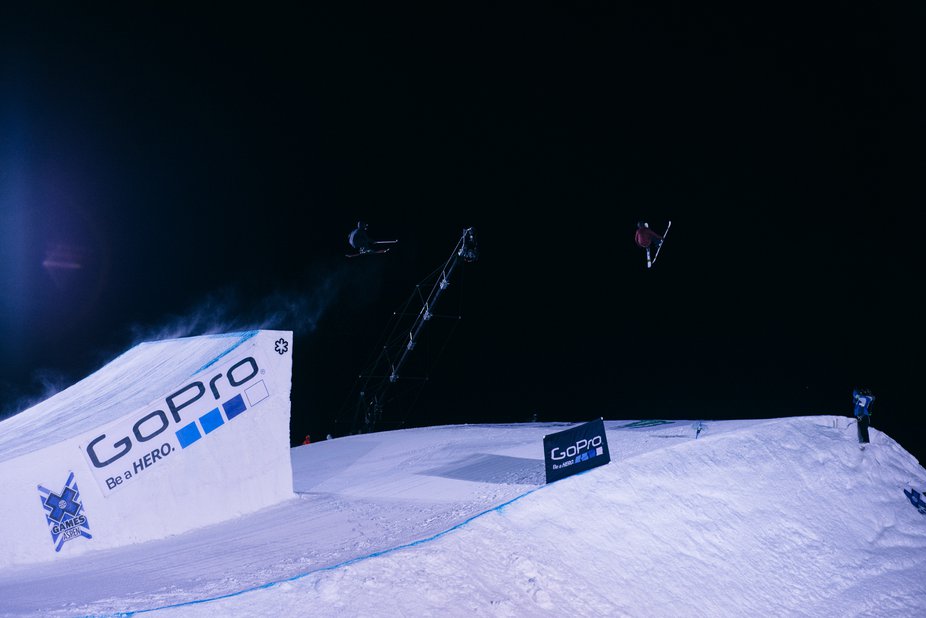 The switch triple 1440 put Jossi in the top spot for heat two and things were looking good for the Kiwi.
The final round was a battle between Kai Mahler, Luca Tribondeau, Henrik Harlaut, Alex Beaulieu-Marchand, Vincent Gagnier, and Jossi Wells. Everyone knew that triples were imminent, but the amount of style in each trick far surpassed fans expectations.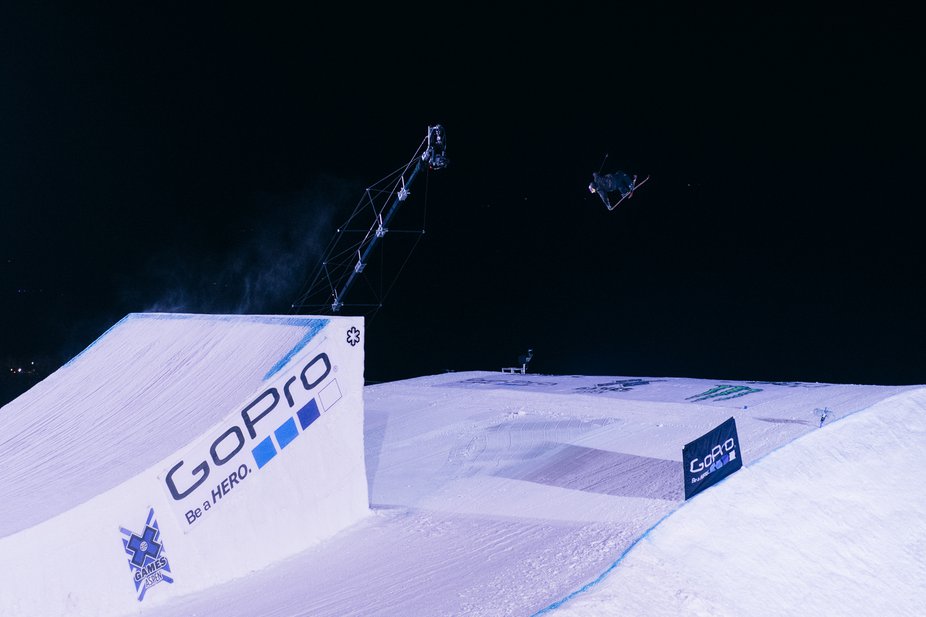 Kai Mahler's switch double misty 1440.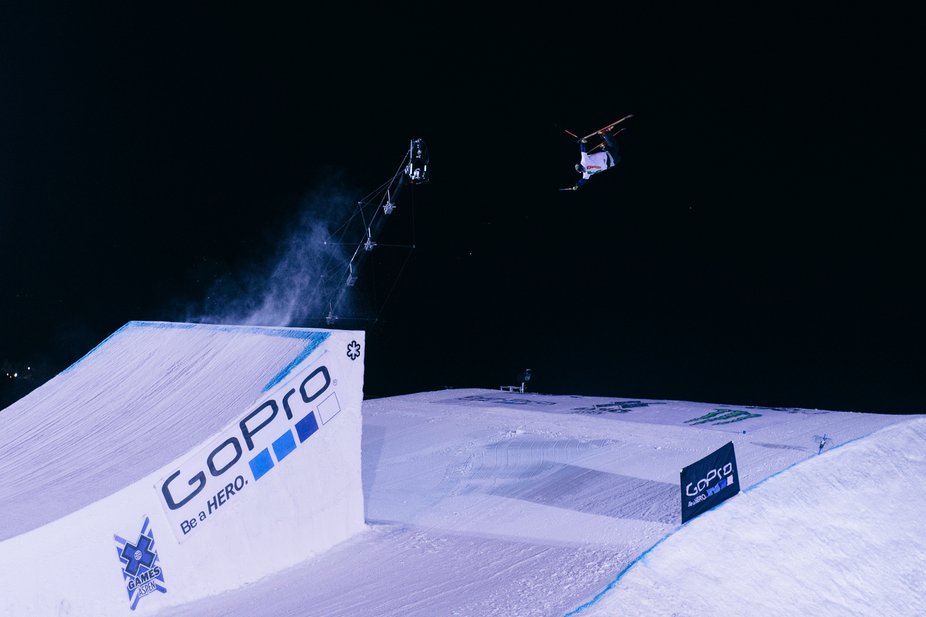 Vincent blowing minds with his genie madness.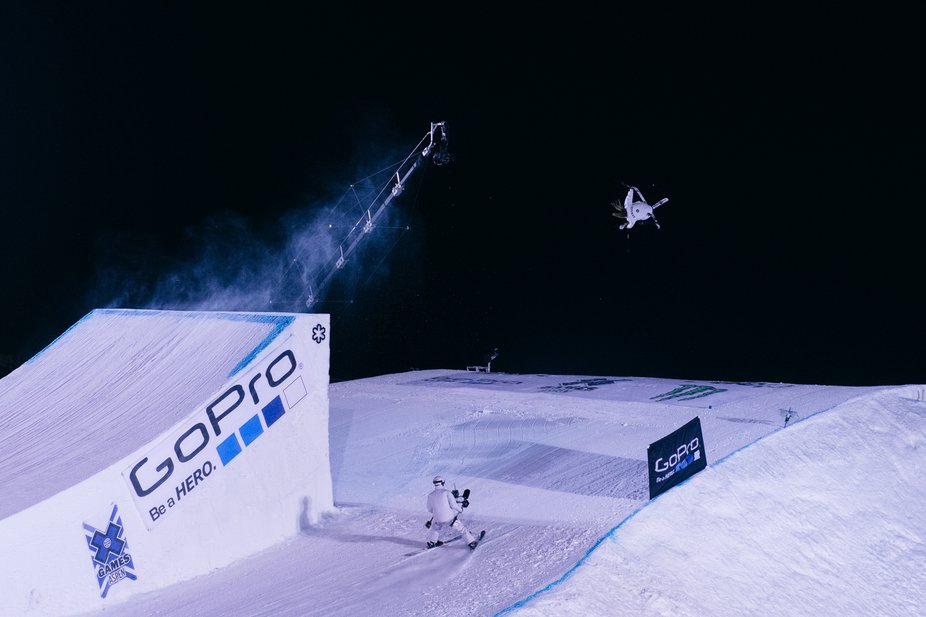 Henrik busting out the switch butter dub 10.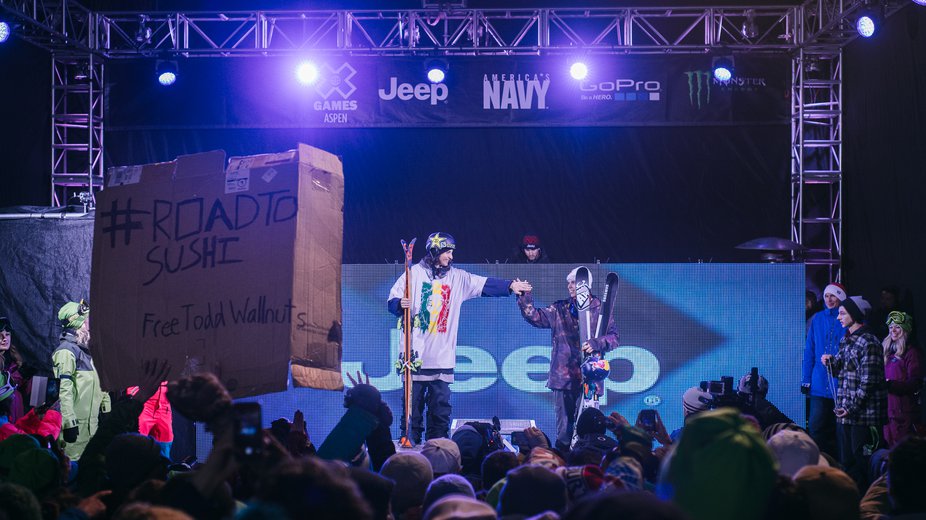 Vincent and Kai bumping fists. #RoadToSushi
Henrik Harlaut deservingly took 1st place with his switch butter double 1080 and nose butter triple 1620. The amount of positive energy that Henrik puts into everything he does clearly pays off. E-dollo dedicated his medal to Tom Warnick.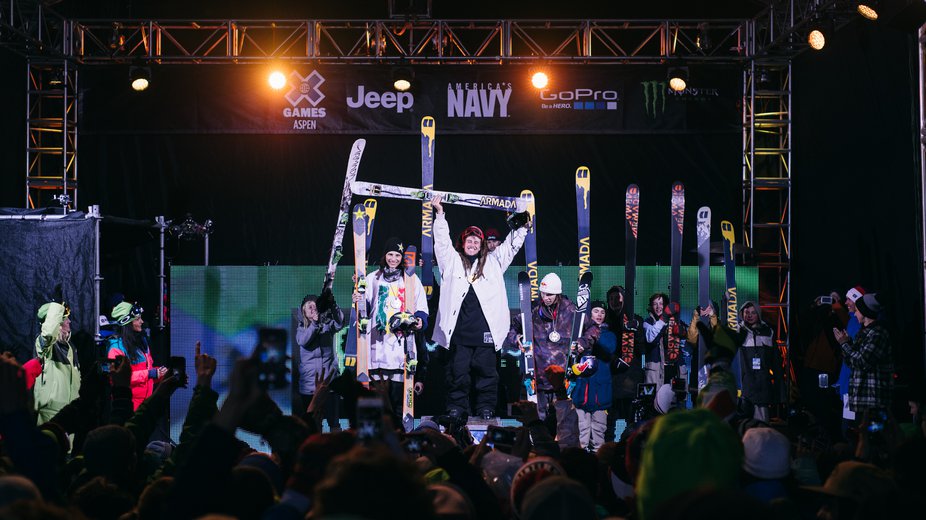 Another classic Armada attack on the podium.
Men's Ski Big Air Final Results
1) Henrik Harlaut 93.00
2) Vincent Gagnier 90.00
3) Kai Mahler 87.00
4) Luca Tribondeau 81.00
5) Alex Beaulieu-Marchand 79.00
6) Jossi Wells 73.00