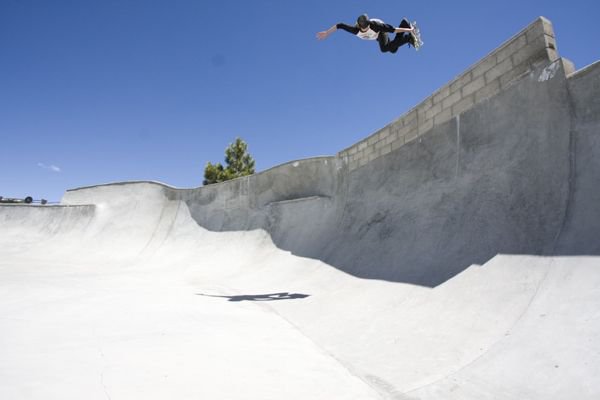 Shrunken Head and Jivaro Team Rider Willis Kimbel with a Trademark BS Air
On Saturday, July 28th, 2010, WIndells would like to welcome the Shrunken Head Skateboard Shop and Jivaro Wheels teams to campus. With deep roots within the Portland skateboard scene, Shrunken Head and Jivaro noted for their support of the skateboard community throughout the Northwest. Stay tuned for a photo and video update of Shrunken Head and Jivaro team rider, and Windells Head Skate Coach Jamie Weller and crew shortly after.
Related posts:Jivaro Wheels skate team coming to Windells tomorrow, Monday July 27th!
Session 1 Skateboard Camp: Department Of Skateboarding
End of Session 2 Elph Skate Edit!