Monday night we headed out to Las Vegas for the annual SIA show.  I brought Mike Broadbent and Colin Kirkpatrick from the team, and Ian Kirkpatrick to take photos.  As soon as we got off the plane Ian started drinking, and we tried to walk to In-N-Out Burger from our hotel, The Excalibur.  Needless to say, we got lost, and then Ian and Colin got in a fight.  But it was pretty one sided, as Colin grabbed Ian's foot mid-kick, knocked him down, and we continued on.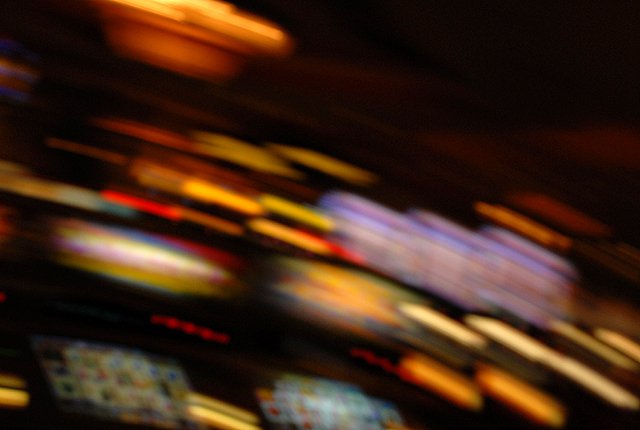 This sums up our arrival in Vegas.
The next morning we were up bright and early, meeting with reps and picking out products for the next year.  Electric had an especially cool booth.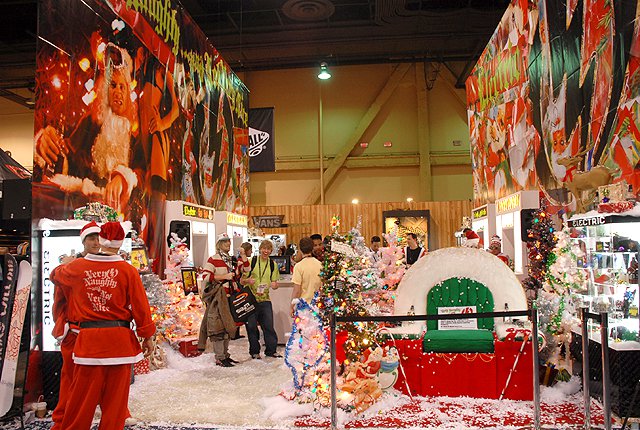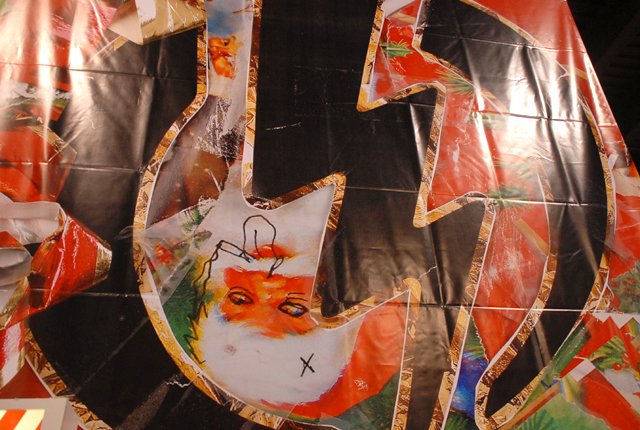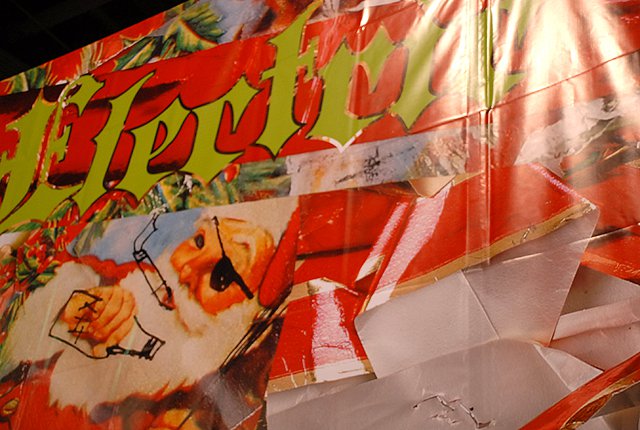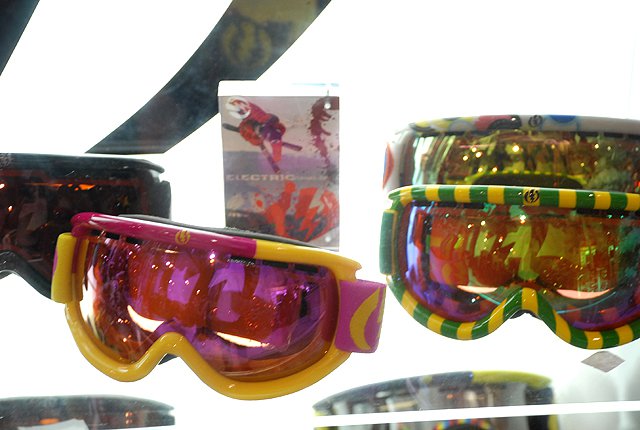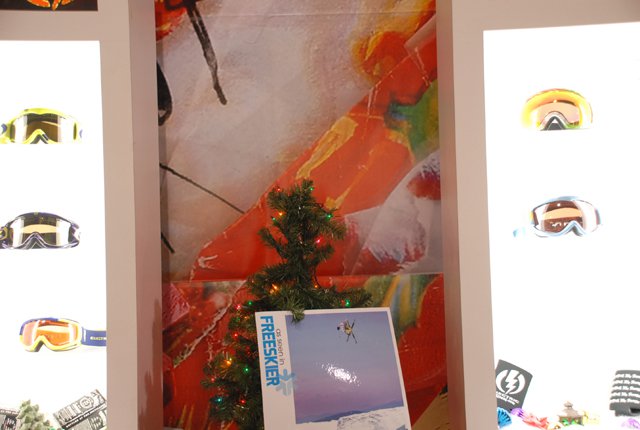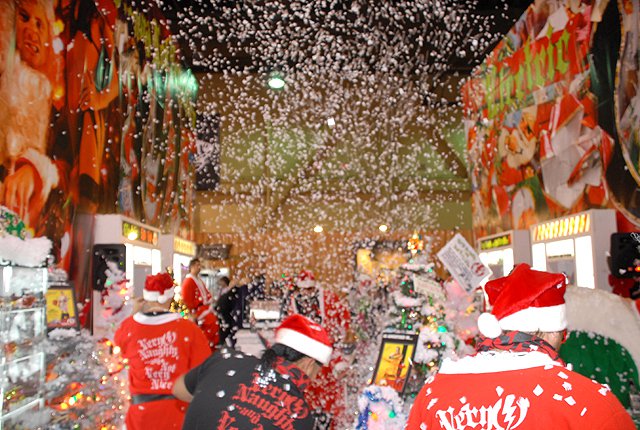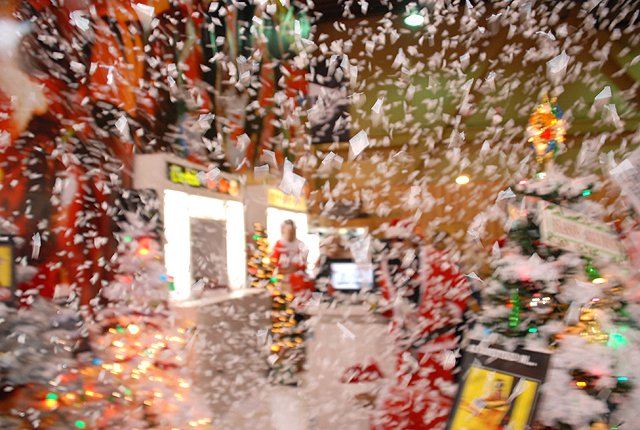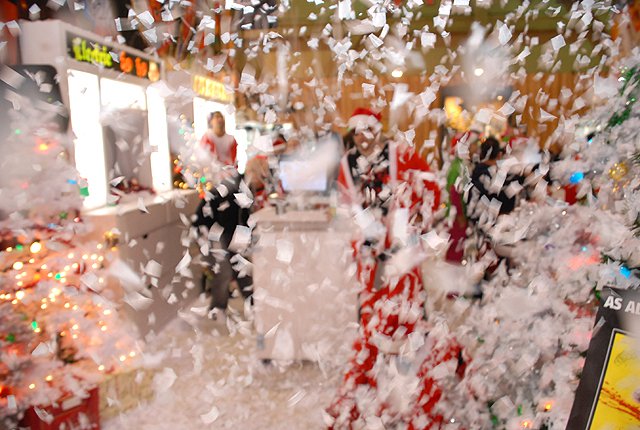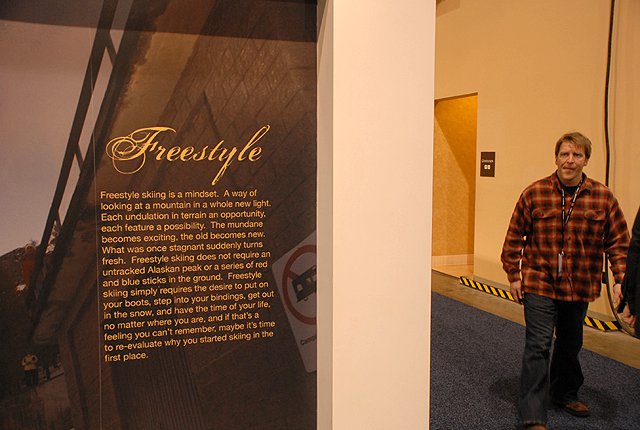 Line had some great new stuff at their booth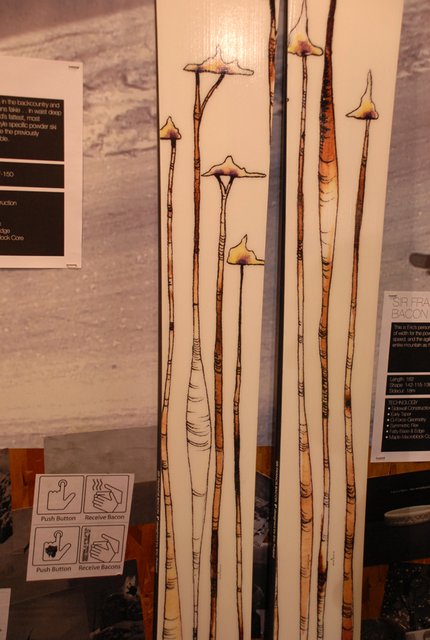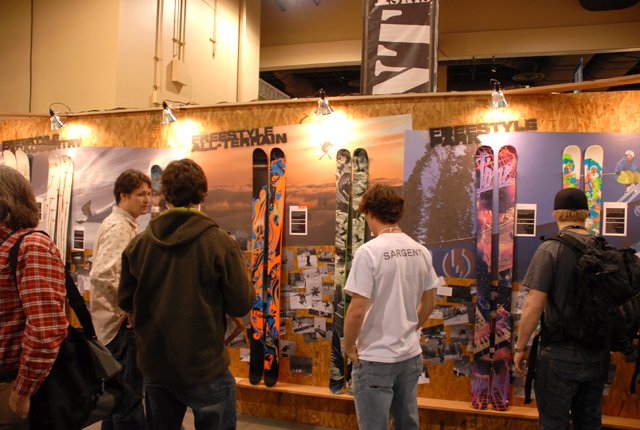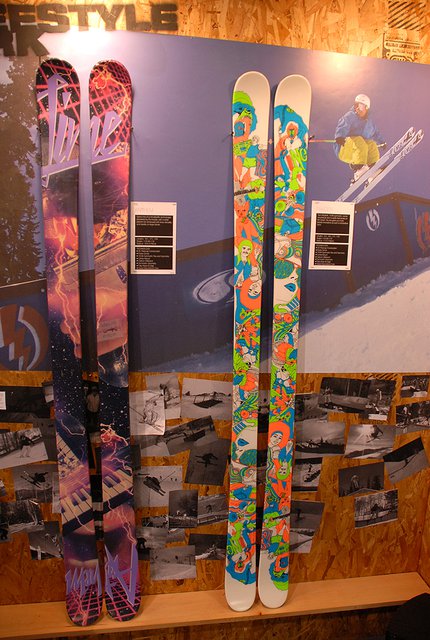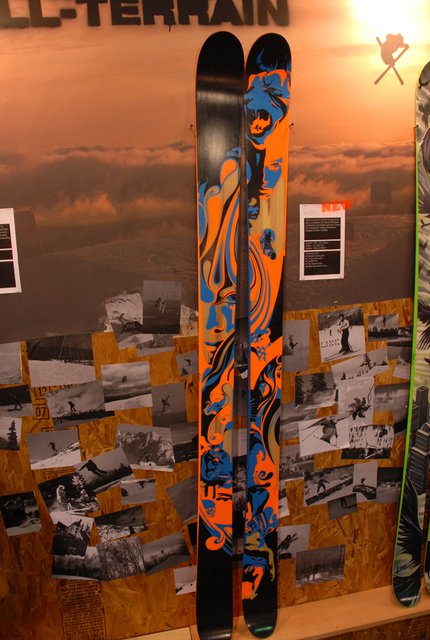 And Helly Hansen was awesome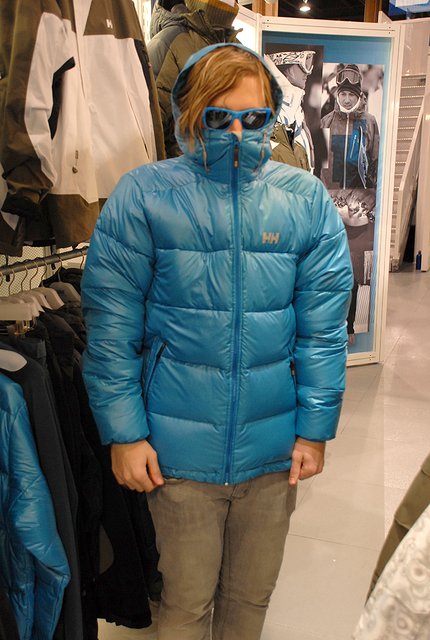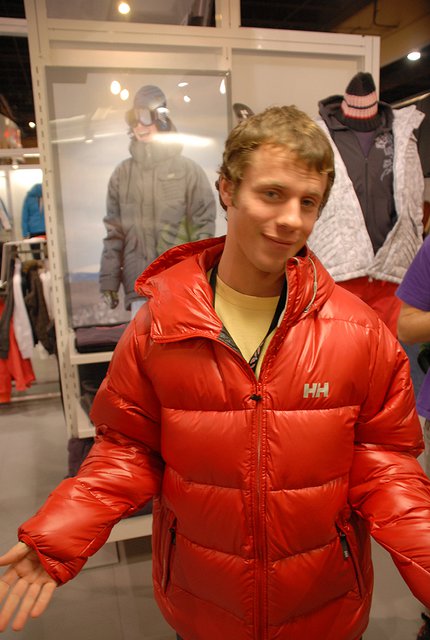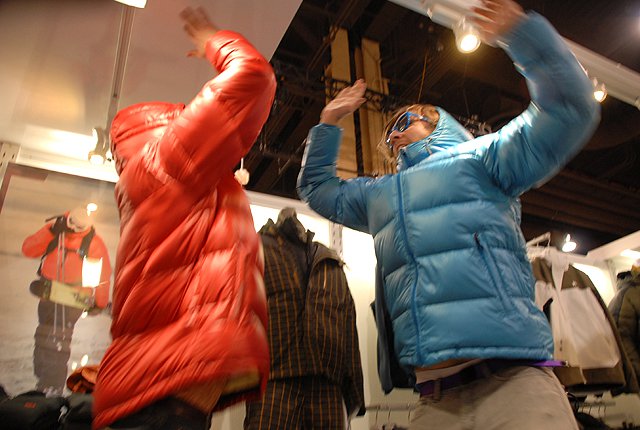 These jackets are going to retail at $200.  Sick!
Then we visited the Moment skis booth.  These guys are super legit, can't wait to get them in the shop next year.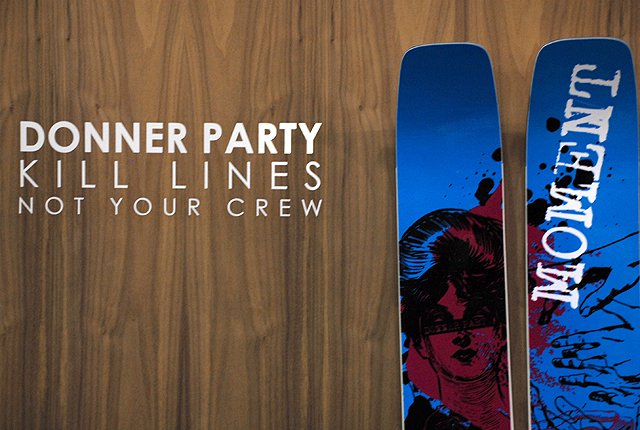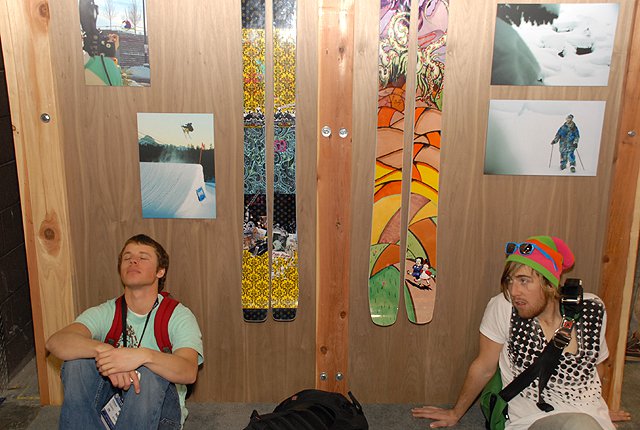 Then over to SMS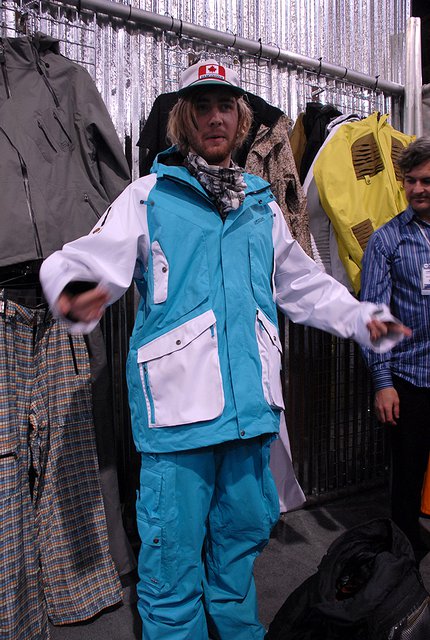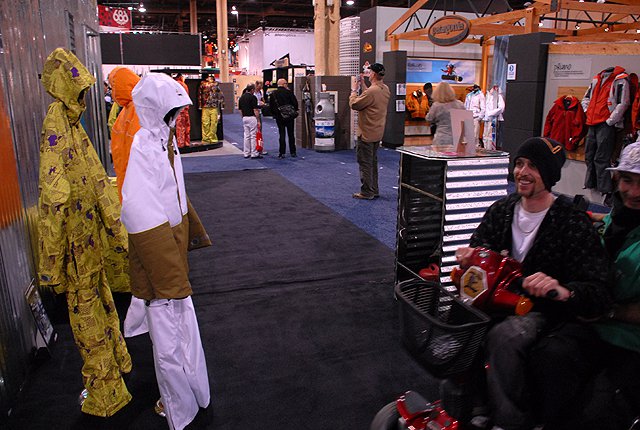 Sessions had a break dancing show at their booth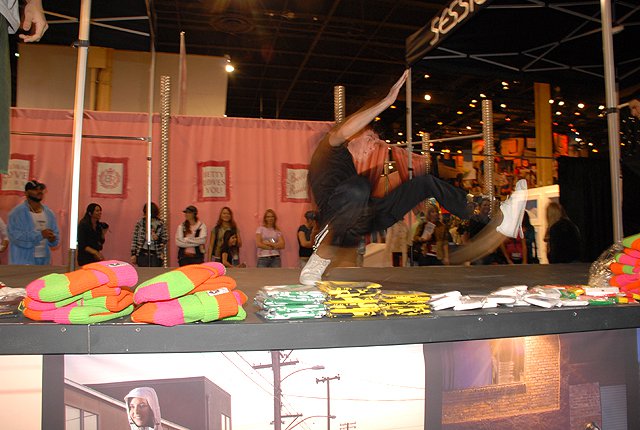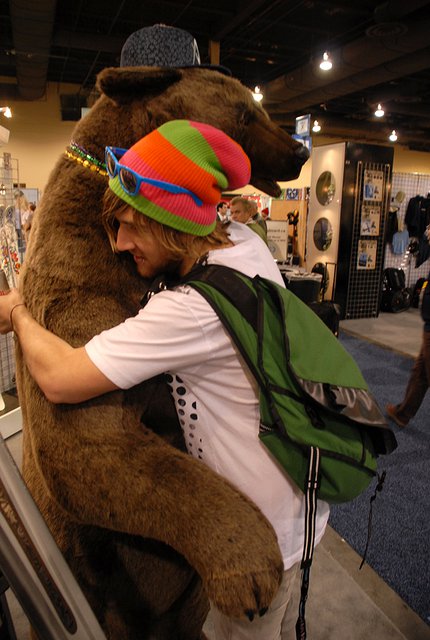 All the madness made Colin need a break.  Then we went to the Joystick booth for the first day party.  We even saw Jeff Schmuck and Doug Bishop there.  Good times.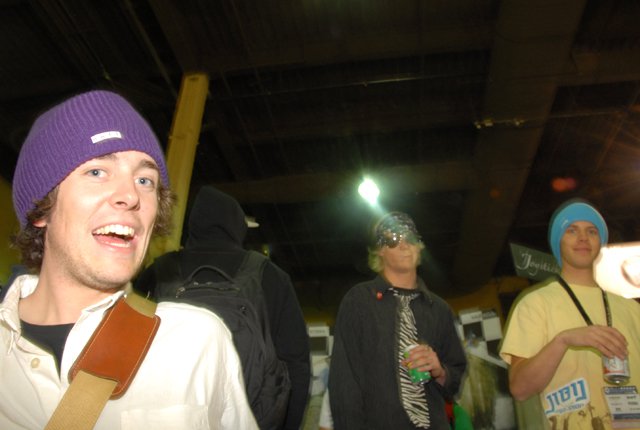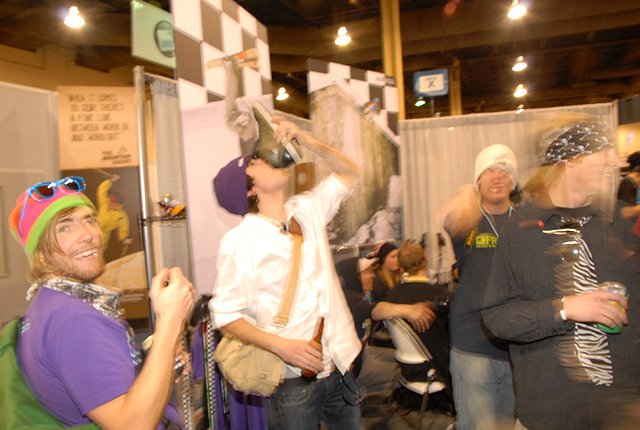 After the end of our first day, we DID make it to In-N-Out Burger.  Too bad we don't have this in Colorado.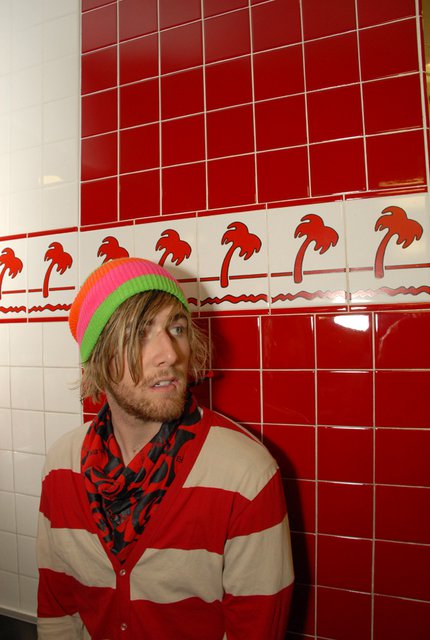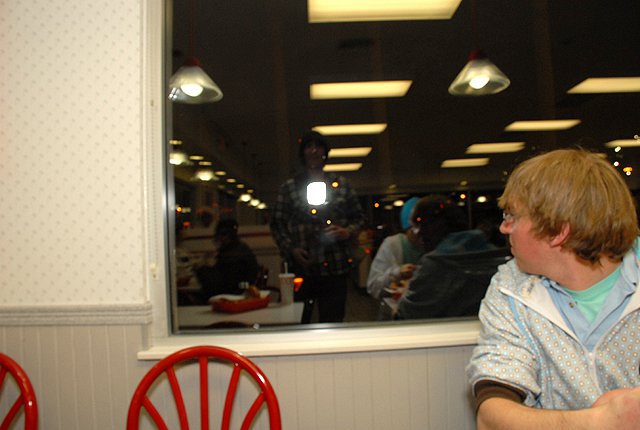 Ian noticed that a lot of slot machines resembled various team riders: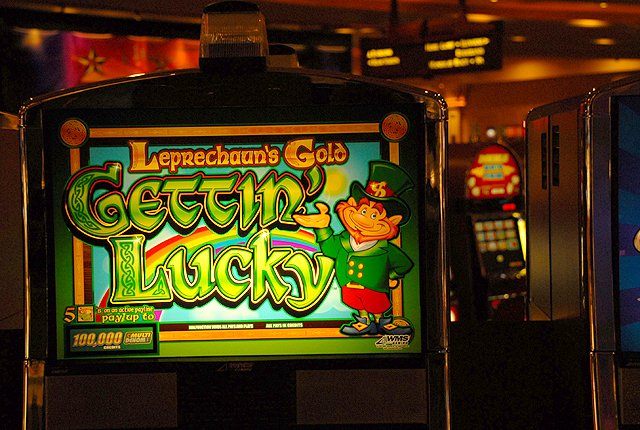 Matt Walker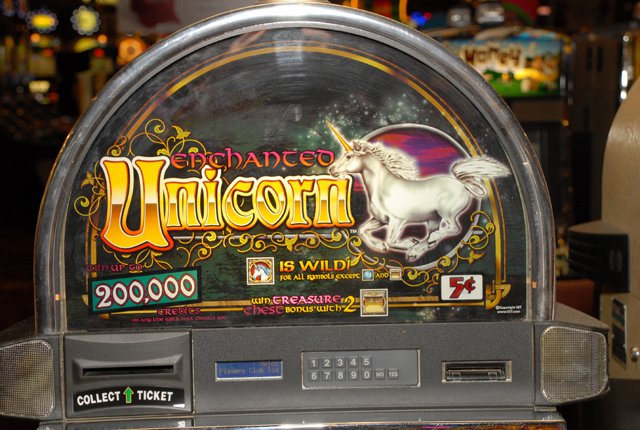 Jon Hartman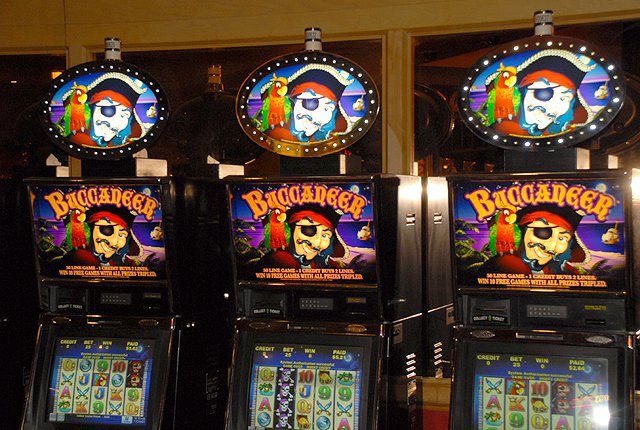 Cedric TF
Speaking of Ced...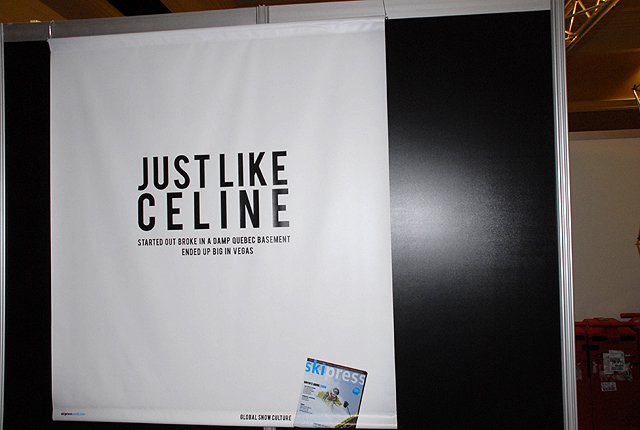 The next day started off with a bang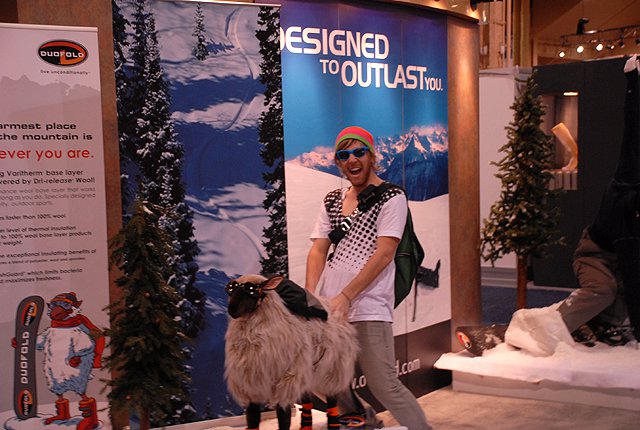 We visited Full Tilt boots, which are awesome.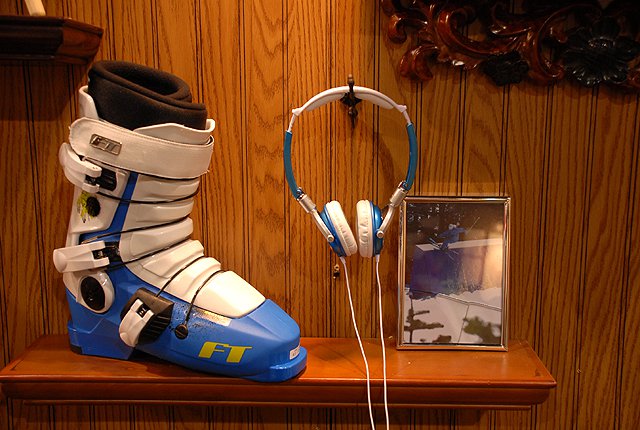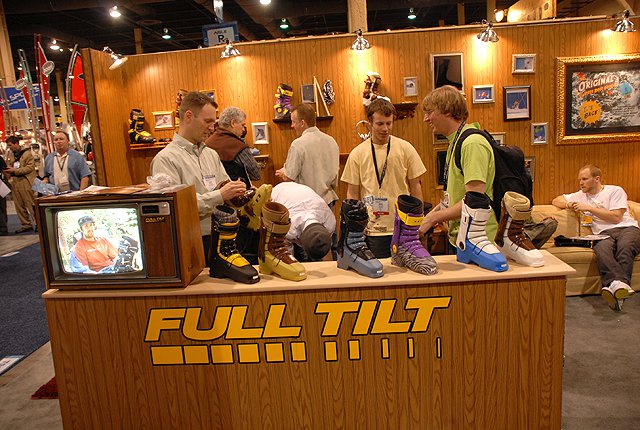 We visited the Freeskier Twin Tip Park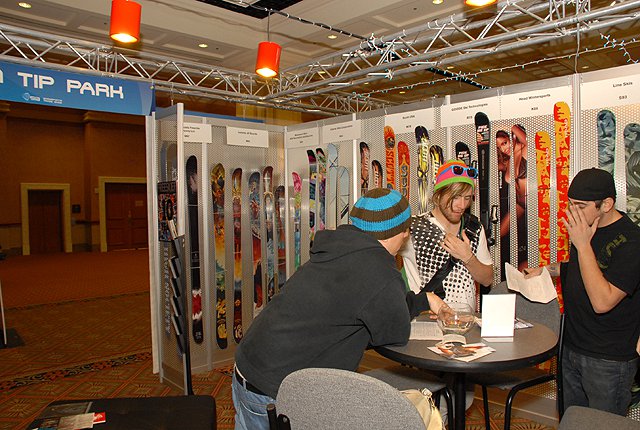 Saw some awesome action photography: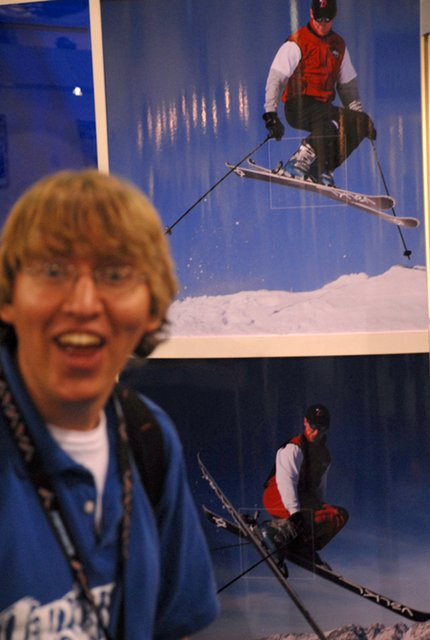 Checked out the Marker bindings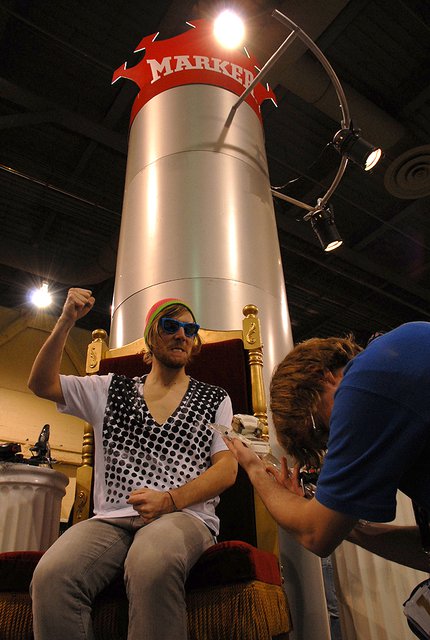 Tried on some Level Gloves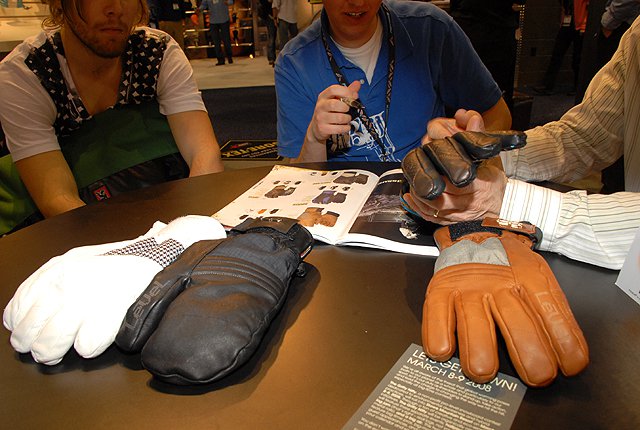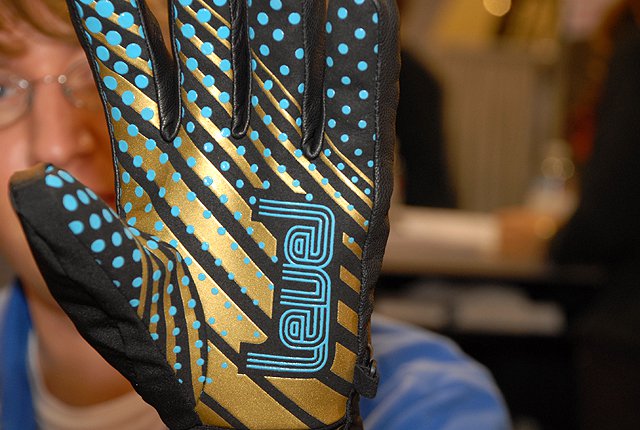 And saw Cousin It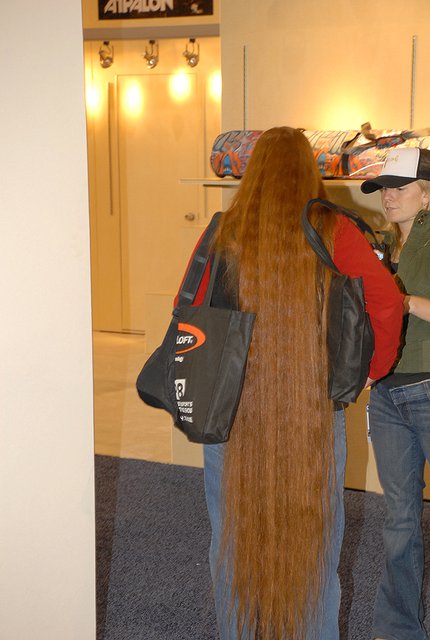 At the end of another long day, we met a guy in the casino who coincidentally was named Mike B.  Mike knew everyone in Vegas, and set us up with a free limo for the night, and took us to some of the best places in the city.  Thanks Mike, you are the man.  Later that night we went to the Freeskier/Spyder party and saw Tanner on stage singing with Lil Jon.  We went to the Bellagio, but it was too cold, so the fountains weren't running.
The next day we woke up with 2 hours of sleep, and ran to our early meeting with Scott.  The sun was painfully bright.  Good thing the show is indoors.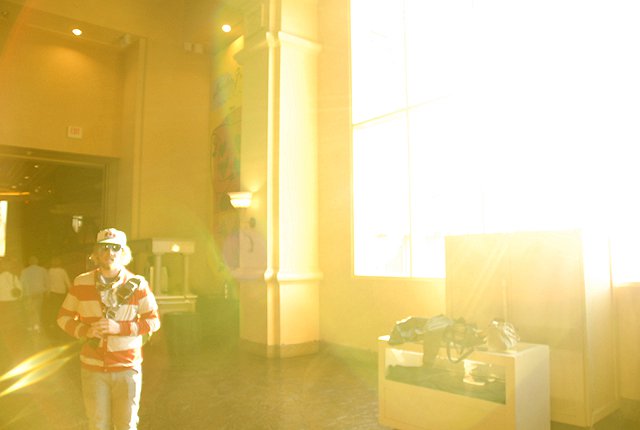 Scott has tons of awesome products for next season.  Get some.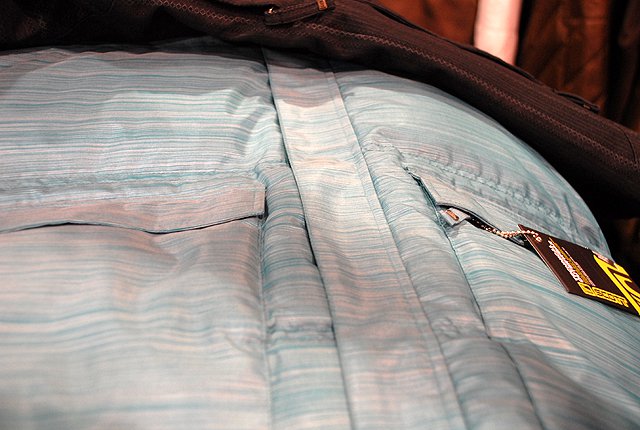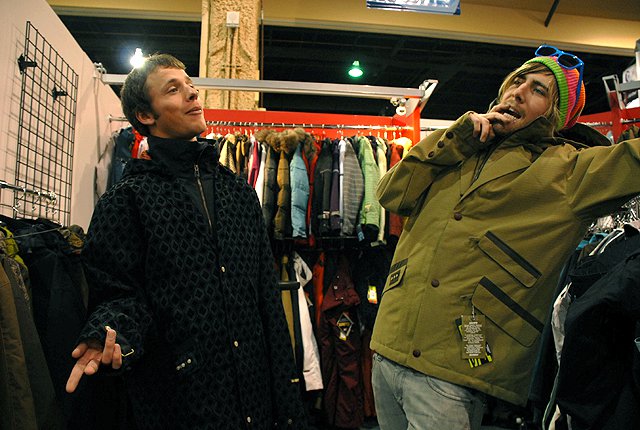 This is the Heffner jacket.  Hugh would be proud.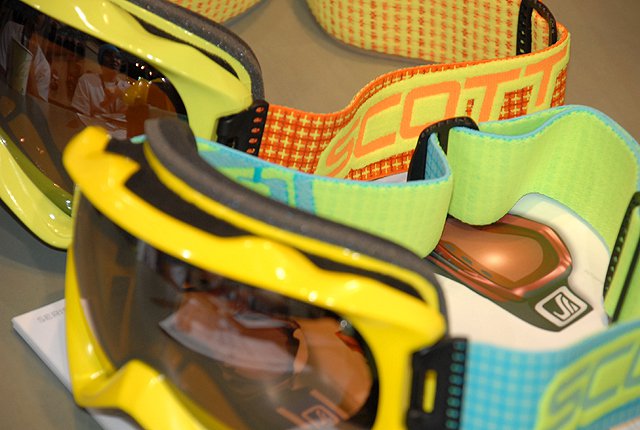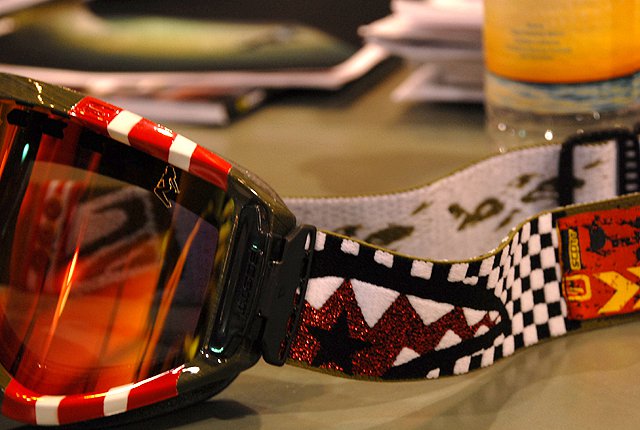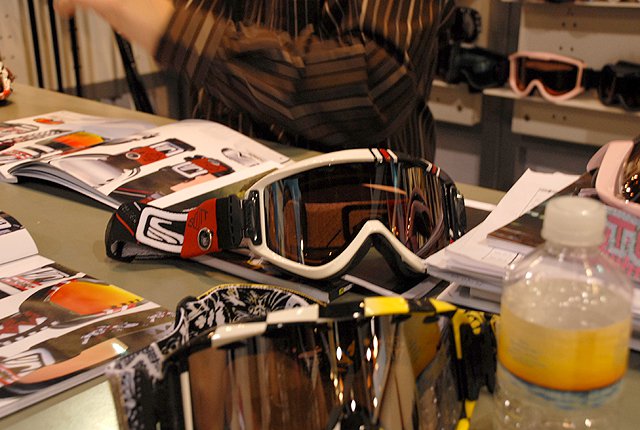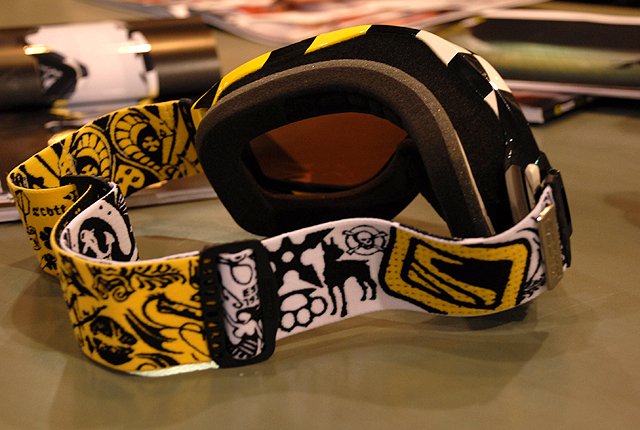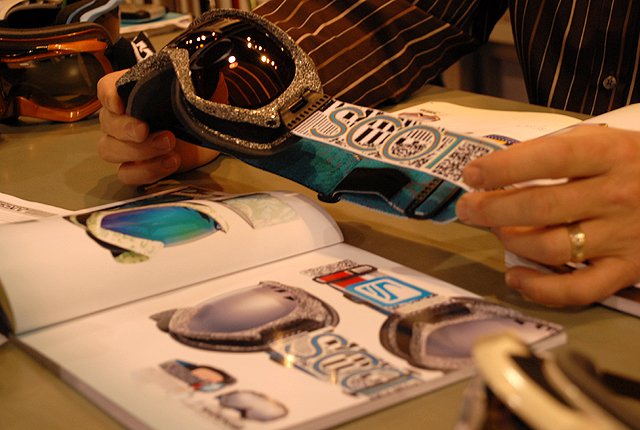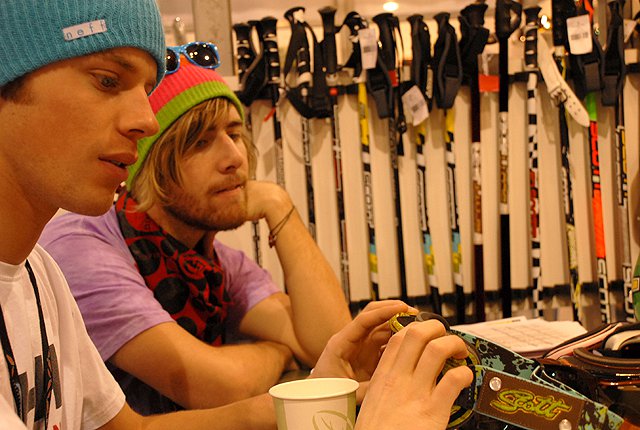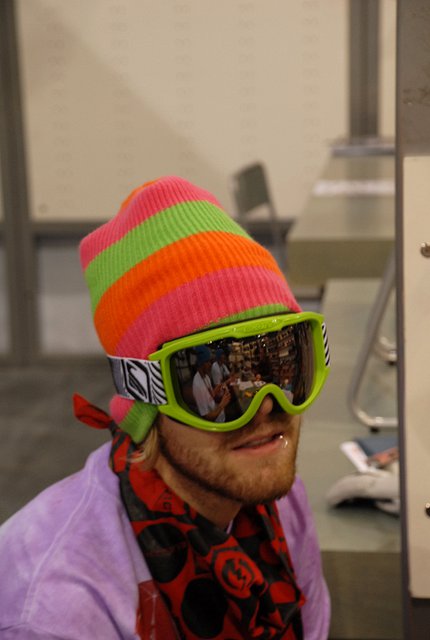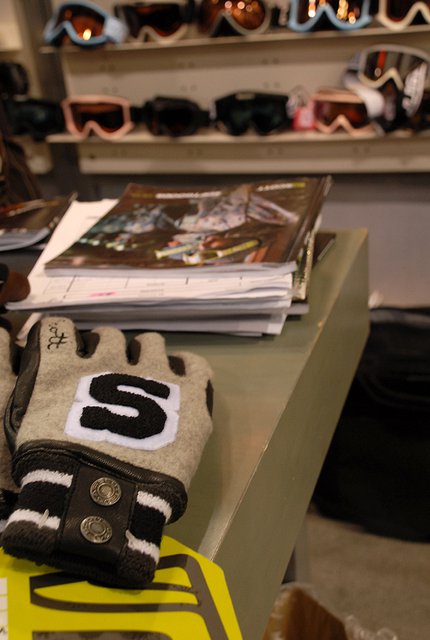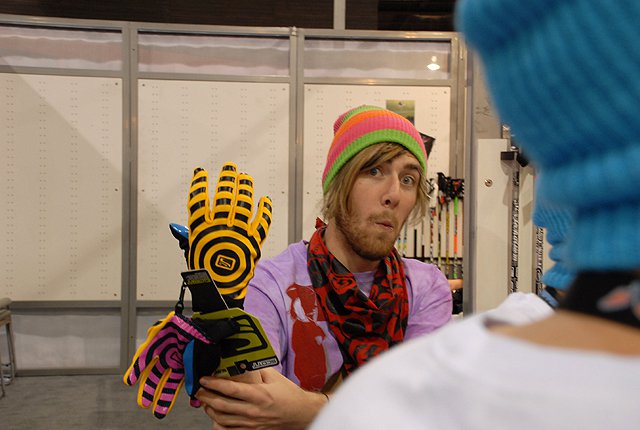 The new K2 stuff looks great too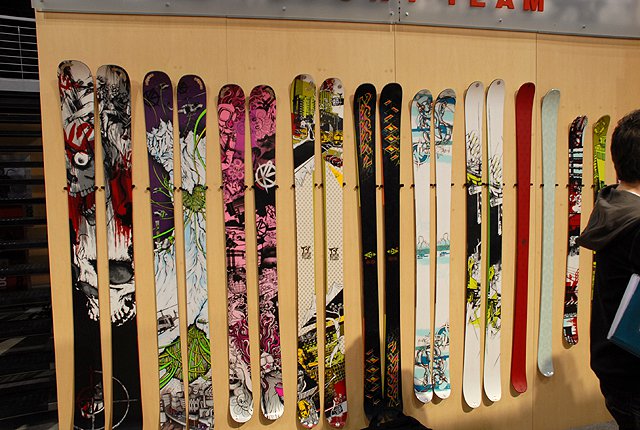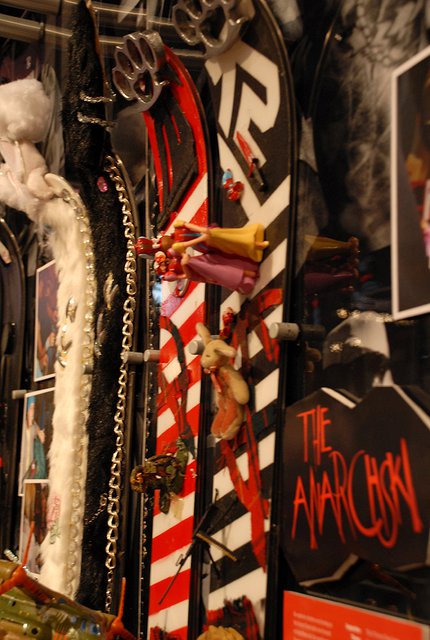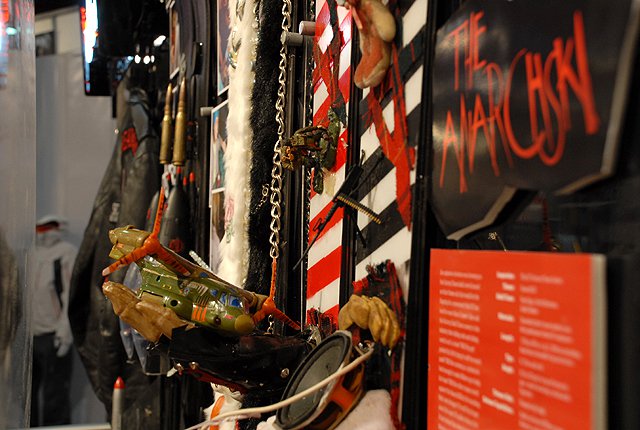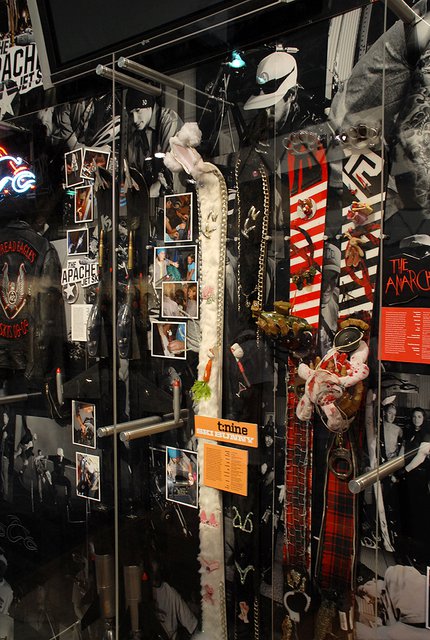 Finally it was time to leave.  It was a fun trip.  Thanks to Mike B, Steph, Jay Badgley, and anyone I may have forgotten who hooked us up and made it a fun trip  See you next year Vegas.