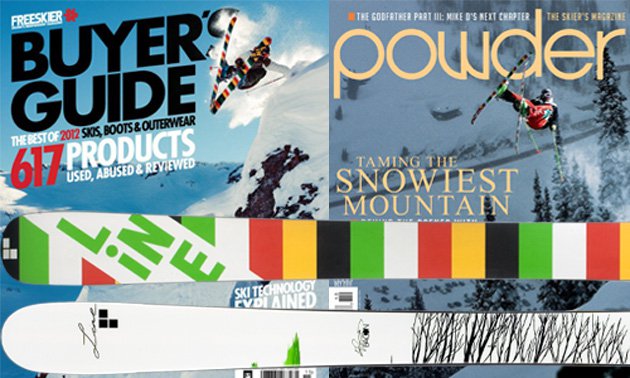 It's that time of year. Leaves are changing, nights are getting colder and ski magazines are being studied over and over. If you're like us and have multiple subscriptions or like most poor ski bums and go to the nearest mega-bookstore-chain and read them for free, you probably recognize the two covers pictured above.
Two different skiers, two different magazines, one ski. The legendary LINE Sir Francis Bacon. This aint the same old Bacon either (nothing against it). With a narrower 108mm width for more versatility & quickness, this award-winning ski has a solid feel that is fun everywhere on the mountain. Gear guides agree as SKIING Magazine made it an '2012 Official Selection' and Fall Line Skiing had it as 'Big Mountain Ski of the Year'.
Check em' out below along with the story behind the shots!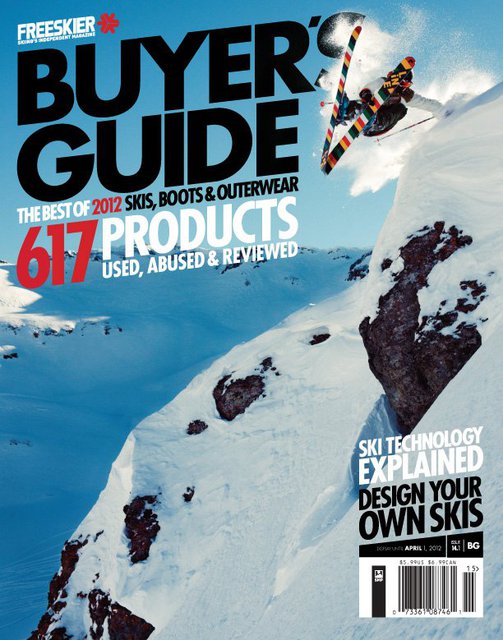 Freeskier Buyer's Guide
Location: Silverton, CO
Skier: Eric Pollard
Photo: Nate Abbott
"Most readers have a preconceived image of Eric Pollard. The image of the skier as an artist, deep thinker and effortless master of style is the truth, which makes traveling and shooting with Pollard a joy. When he went to hand-drag this cliff, I snowmobiled to the top and slogged through chest deep snow to get in position for my favorite type of image: backlit with the skier in the sky.
But I didn't imagine that he would be so horizontal, only go 180 degrees or grab perfectly. As my camera continued to click off frames of him skiing away switch, I already knew that it was a special moment and perfect for a cover of Freeskier." -Nate Abbott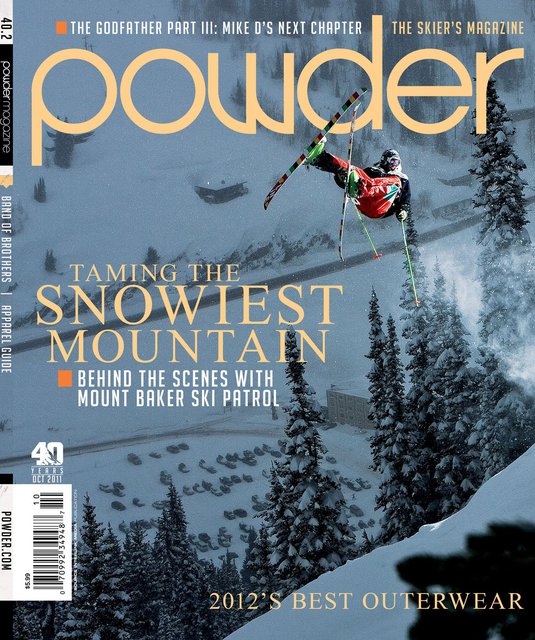 Powder Magazine's Apparel Guide
Location: Alta
Skier: Colter Hinchliffe
Photo: Steve Lloyd
"Last year on a dark, cold, wet, and nasty day of pow skiing I had been at Alta skiing laps with free refills all day long. Typical fun grey bird skiing with good friends. I had talked to Colter about grabbing the gear and heading out just to take a few pictures of this hip in westward Ho. We only tried this shot 3 times and the resort was closing too so it was time to pack it up. This shot was the last one we took that day. Lots of people had already left as you can see in the parking lot, but it was time for us to shine. Huge thanks to colter for being colter and throwing down. Also to Powder for using this picture for their cover. It is truly an honor." -Steve Lloyd