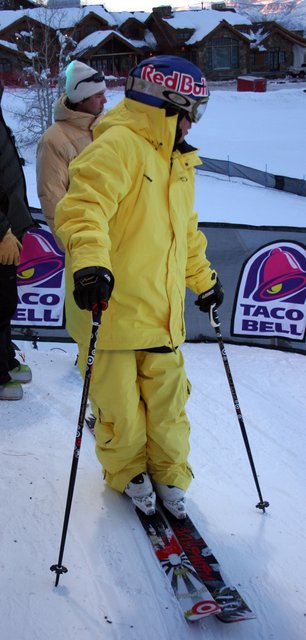 Sun Valley, ID, January 21, 2008 – Scott USA named Simon Dumont a member of the Scott Pro Ski Team with a ski pole sponsorship.  Dumont collaborated with Scott, Target and Empire Attire to design a signature model ski pole exclusive to Simon that will be unveiled at the X-Games.
Dumont is unquestionably one of the best superpipe skiers in the world.  Dumont also lays down crushing film segments and can be seen in Matchstick Productions newest release Seven Sunny Days.
"I have been skiing Scott poles for years and was pumped when Scott approached me to make my own ski pole," said Dumont.  "Target and Empire hopped on board and now I'm guaranteed to have the best ski pole in my hands for my comps and filming."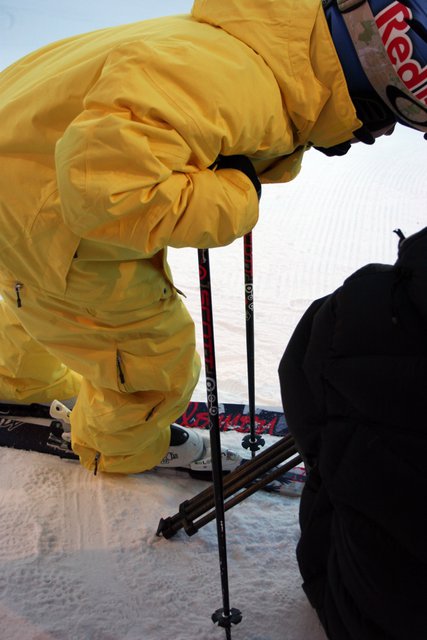 "Simon Dumont is a household name who is arguably the best half-pipe skier in the world.  He has skied Scott poles for a long time and we wanted to make it official," adds Kevin Kruse, Scott USA's Marketing and Team Coordinator.
Scott USA was founded in 1958 with the creation of the first aluminum ski pole.  The Dumont signature pole is created using the strongest commercially available aircraft-grade aluminum alloy, which is twice as strong as the industry standard.  The same aluminum is found in all of Scott's Series 4 ski poles.
In addition to being sponsored by Scott Ski Poles, Dumont is sponsored by Target, Empire Attire, Red Bull, Oakley and Salomon.
photo: Flip McCririck