I had the pleasure in joining some friends for dinner at the Sierra Valley Farm the other night. Located in Beckworth California, about an hour outside of Truckee, the Sierra Valley Farm sits at a 5,000 foot elevation. We sat with a gorgeous view of the valley inside of the barn with the Piece of Shit Band adding to the ambiance (that's what they call themselves).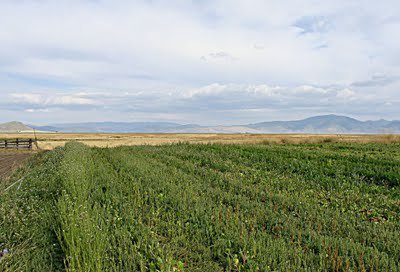 The view from the barn before dining on a delicious 5 course meal consisting of a polenta dish, fresh tomato salad with pine nuts and parmesan cheese, fresh picked veggies (the beets were my favorite), salmon, beef, and new york steak, and a dessert consisting of corn ice cream and a bread pudding complete with tomatos and berries.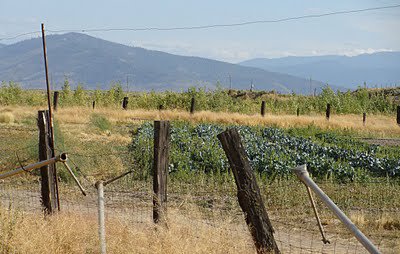 Before dinner we went on a short tour of the farm. Sierra Valley Farm participates in our local farmer's market as well as starting their own in the valley. The farm is organic and grows crops consisting of lot's of different veggies, fruits, and even wasabi.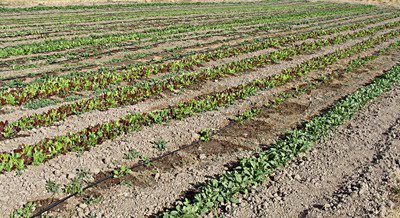 They allow the deer to graze on the crops which in turn creates natural fertalizer.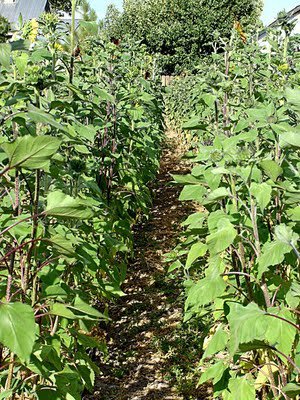 These sunflowers made me smile.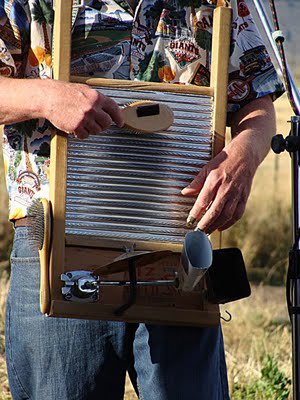 The Piece of Shit Band rocked out, but I especially enjoyed the washboard.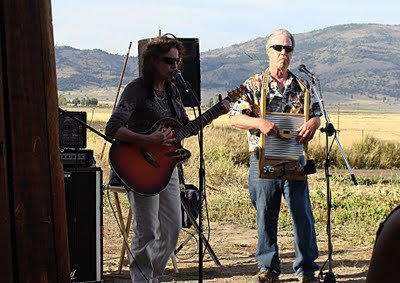 Not pictured is the gut bucket behind the door on the left.
The view from the barn after dinner. It was great to visit a farm so close to home that provides local restaurants (Moody's and Burger Me among others) with fresh produce and supports organic farming and slow food.