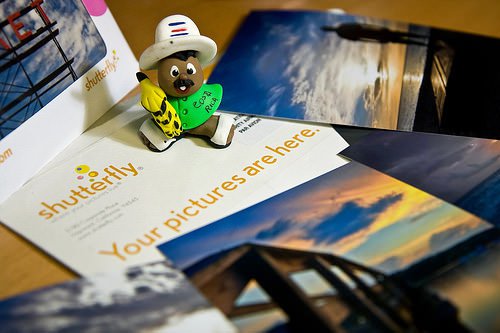 Early last month we reported that Shutterfly had agreed to buy Kodak Gallery for a meager $23.8 million. The process, done by way of a "stalking horse bid," meant that another company was allowed to make a competing bid for the gallery by April 20th.
Well, April 20th has come and gone and it seems nobody is willing to outbid Shutterfly for the 75-million-member photo sharing service. The next step has the transaction appearing before the Bankruptcy Court for approval on Monday April 30th, after which Shutterfly and Kodak will work together to transfer the gallery onto the Shutterfly platform as painlessly as possible.
The press release reads:
Following final approval by the bankruptcy court, the parties will contemplate promptly closing the acquisition. Following the closing, Shutterfly will work with Kodak to transfer Kodak Gallery's U.S. and Canadian customers and images onto the Shutterfly platform.
Unfortunate as it is to see the gallery — which Kodak was hoping to sell for hundreds of millions — go for such a small price, Shutterfly's stock has already responded favorably. According to Businessweek the increase won't stop here either. The Kodak Gallery is estimated to have about 2 million active users, and the impact of the likely acquisition is predicted to increase Shutterfly's stock by up to 15 cents per share this year alone.
Kodak, on the other hand, has only just begun to stop the bleeding. The company has until June 30th to present a plan by which it intends to sell its massive trove of patents, but unlike the case with its gallery, no takers have emerged.
(via Shutterfly via Businessweek)
Image credit: Your pictures are here 5/365 by Benson Kua