Fin, Antti-Juhani Piirainen (otherwise known as "Naku") mystifies. He defies being cubby-holed, not only evidenced by his diverse riding talents and style, but also with his etherial character.
Native to Helsinki, Naku, sheds as much light about and upon himself as a Finnish winter. He prefers flying under the radar and living his life spontaneously and authentically. From what I've gathered over the years, he's not interested in projects that don't reveal a kind of truth, honesty, or authenticity. Much the philosopher at heart, he looks for the real in a world be-speckled with posers and wanna-be's looking for fame, fortune and vacuous idolatry.
Love it or hate it, he marches to the beat of his own drum.
In the following Onboard Magazine article, Naku authors a genuine story of what has in all likelihood been left untold: a documentary crew of snowboarders heading through Russia and China on the Trans Siberian Railway discover the truth of an old saying: "Siberia teaches."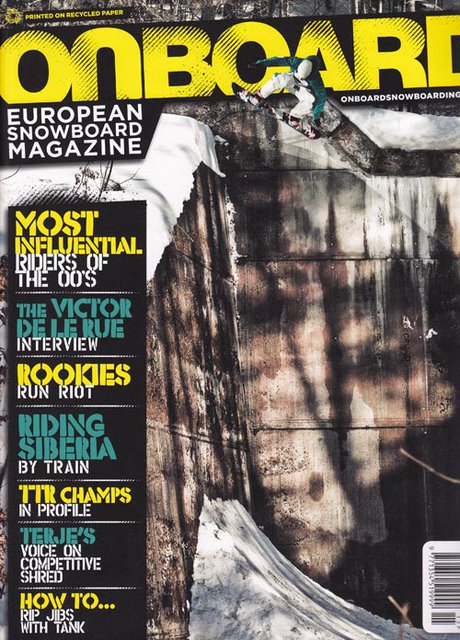 Click to Enlarge
Click to Enlarge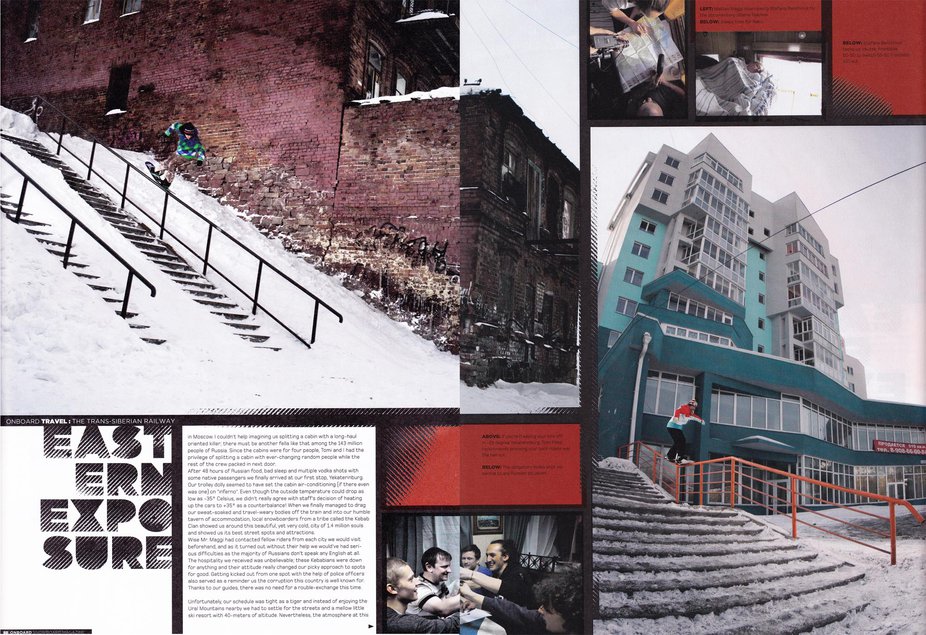 Click to Enlarge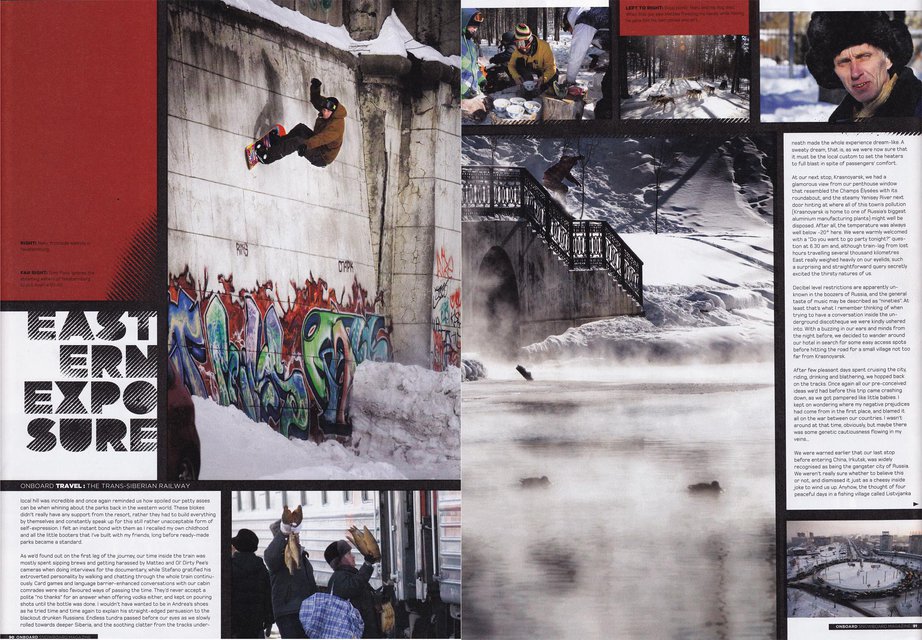 Click to Enlarge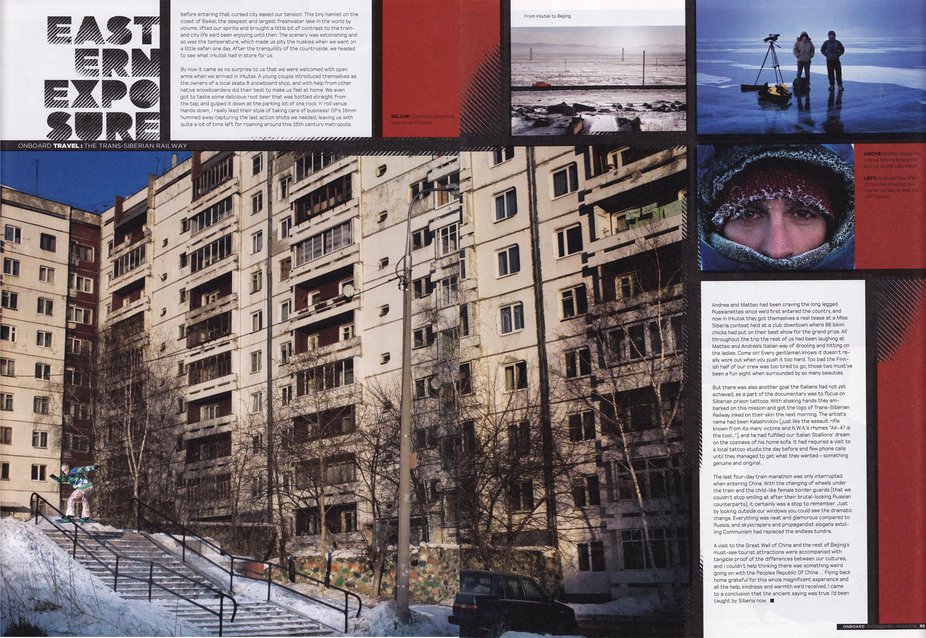 Click to Enlarge
Check out all the Onboard Mag action at http://onboard.mpora.com