Hey Shredders… We've got some killer gear in the works for you and now we want to hear from you what you'd like to see your local shop stock for the upcoming season.
Obviously local core shops can't stock all of it, so we'd like to know what you'd most like to see, touch and try on. The survey only takes a minute (well, that depends on how long you gawk at it), so go ahead, click the image below and shoot through it like there's no tomorrow.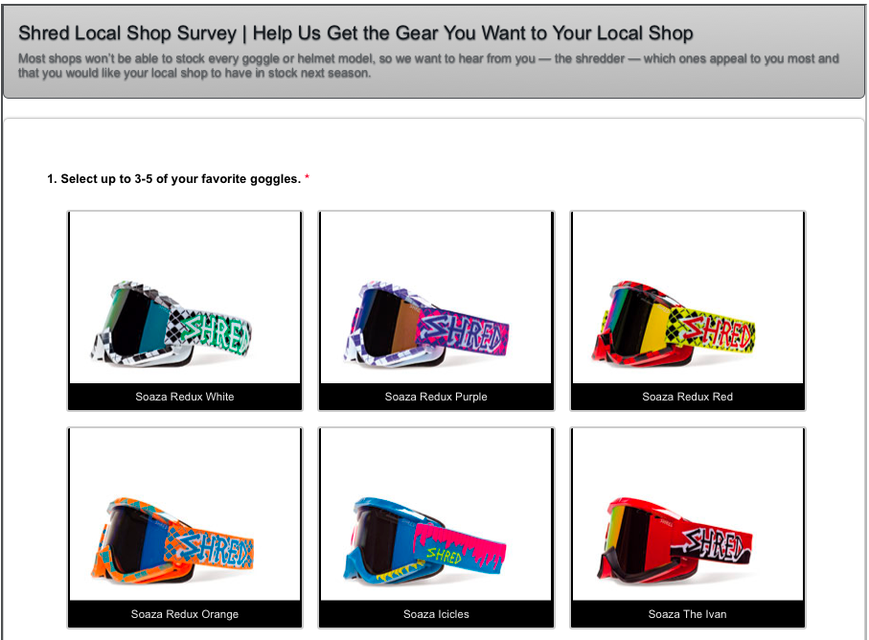 Click on the image to access the Shred Survey
Related posts:Ted Ligety is World Champion What a day for Shredstar Ted Ligety, who took the...
2010 Shred Highlights and 2011 New Beginnings The Shred athletes and the team out in Italy and...
Couple of Many Ted Articles It's inevitable. You win a World Championship and the result...
Related posts brought to you by Yet Another Related Posts Plugin.