Words & interview by Kyle Meyr
In the age of the web series, quality
strains to keep up with deadlines and uniqueness can easily become illusive.
With lifestyle now sharing the spotlight with shred, missing a moment is not an
option and immediacy can easily overpower standards. However, there are a few
webisodes that have managed to overcome these problems that plague the trade,
and, as with every other aspect of the ski industry, the Scandinavians have
managed to keep right up there with the best of them. Ahead of the pack comes a
blend of riding, wacky antics and so tasty, it will put you in rehab. If
you haven't heard of them yet, let me introduce you to Shred 'N Breakfast.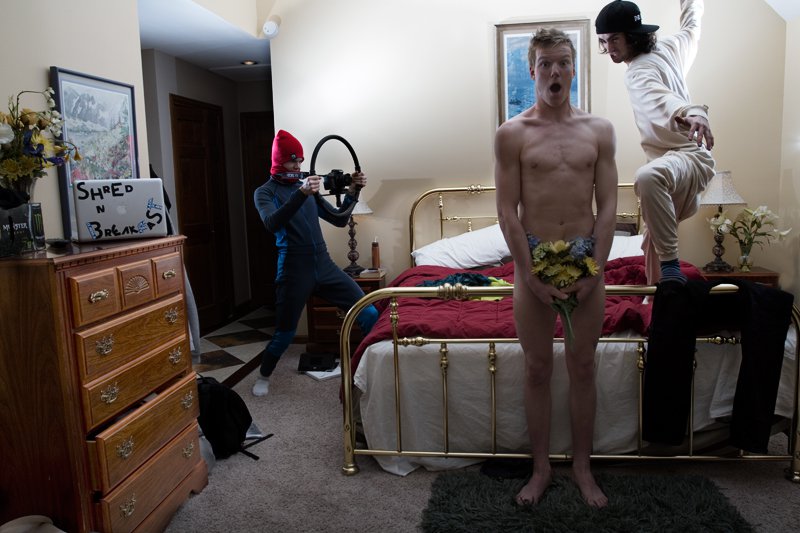 Shred 'N Breakfast in all their glory. Photo by Andreas Storm Fausko
Who is Shred 'N Breakfast and when/where did it come from?
SNB: We're the three best friends that anyone could
have; Kim Boberg, Lasse Nyhaugen and Lars Haakon Hafsal. We all went to the
same school in Lillehammer, Norway (Kim is Swedish). Kim's dad bought a camera,
because he wanted to see what we were doing the whole winter instead of reading
the blogs. We started to film, and decided to make webisodes throughout the
season and show people how much fun we have when we are out traveling and
skiing together.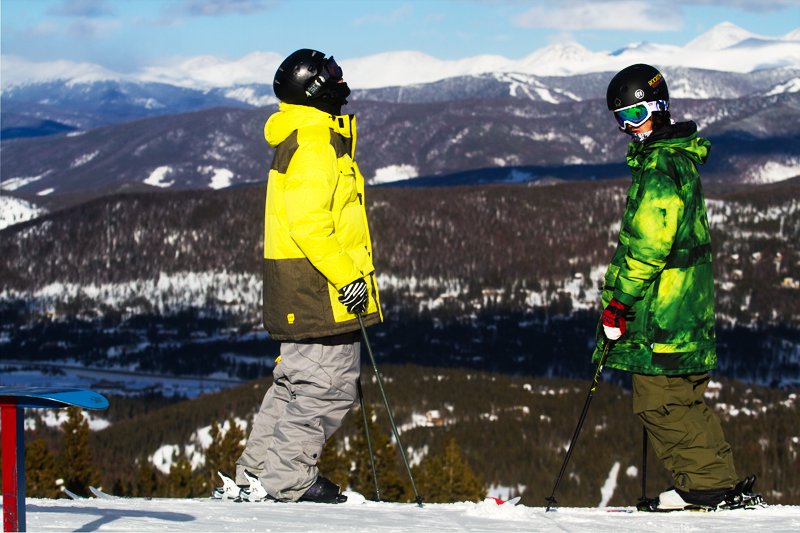 Lasse and Lars. Photo by Andreas Storm Fausko
Debuting
two years ago with an amazing first season packed with unmatched riding
abilities and kooky antics, Shred 'N Breakfast pushed the envelope of the web
series and has never let up. Combining an amazing standard of production
quality with copious amounts of zany behind the scenes footage, Shred 'N Breakfast quickly
became a common name among the freeski industry, and as interest grew and grew,
so did the series.
How has it grown since the beginning?
SNB: At first it was just for fun, but it seemed like
people liked it and it quickly became really popular, so we decided to keep
going and make more episodes. The amount of viewers has grown every single
year, which we believe and hope is a result of a better production, even though
the concept is still the same.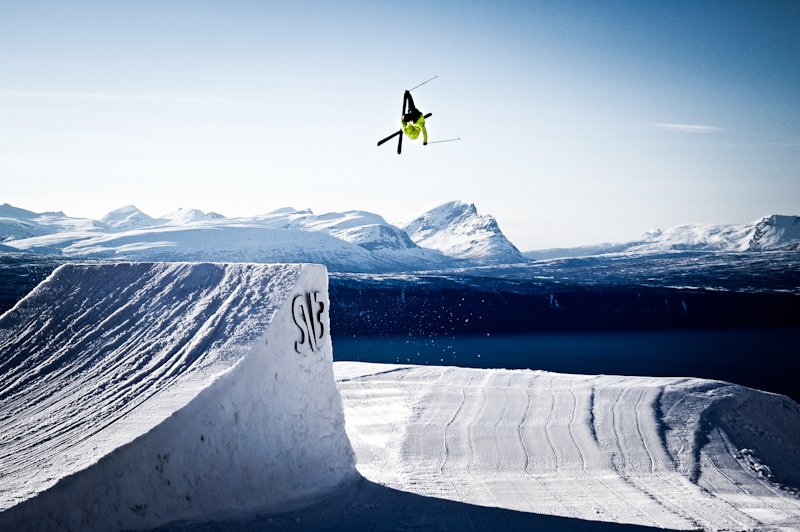 Kim Boberg in Narvik, Norway. Photo by Kyle Meyr
Shred
'N Breakfast has consistently raised the bar for webisodes since their birth.
Not only has the production quality and humor remained way ahead of the game,
but the unbridled level of riding keeps each upcoming episode a delectable and highly
anticipated treat. This is partly in thanks to their extensive star-studded
cast/family of skiers riding at the highest level the sport offers.
SNB: During the last few years we have more or less
become a family, with a lot of friends in the ski industry who make Shred 'N
Breakfast what it is today. I think people enjoy the fact that we're as laid
back as we are.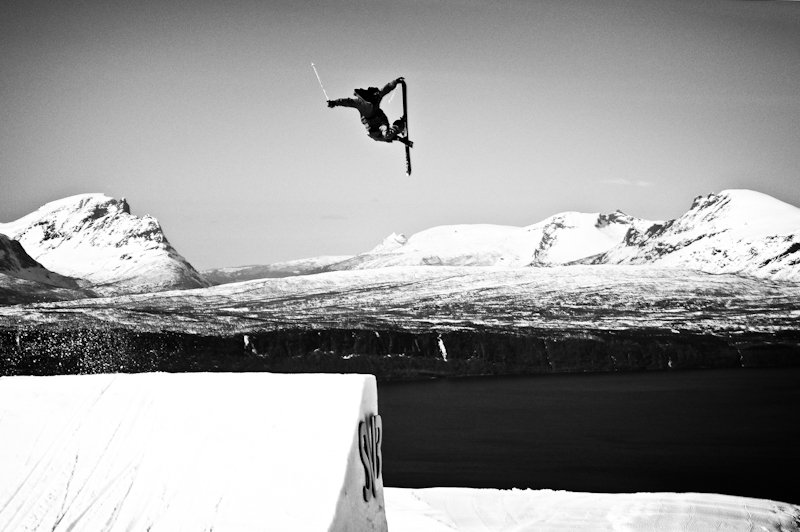 Lasse Nyhaugen in Narvik, Norway. Photo by Kyle Meyr
However,
in the web series game it's all about perfecting a balance between jaw-dropping
ability and intriguing behind the scenes material, of which the guys at Shred
'N Breakfast have in excess.
SNB: The funny things usually happen
before the camera is even on, and the truth is that people don't even see half
the stupid stuff that happens. In fact we believe that the show wouldn't be
that good if we TRIED being funny all the time. There are not a lot of boring
days during the Shred 'N Breakfast winter and that's what we want to show you guys.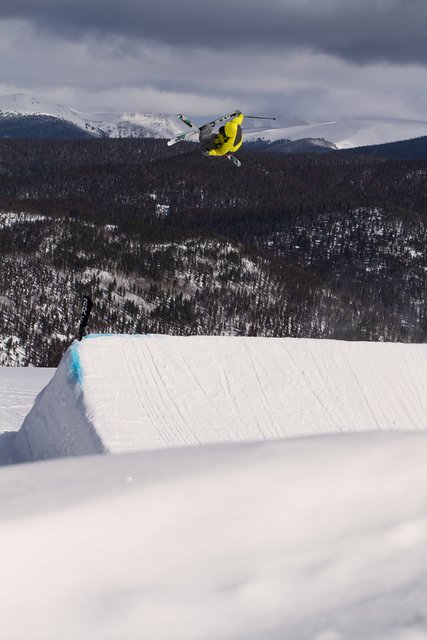 Lars Haakon Hafsal corking out a 7 in Breck. Photo by Andreas Storm Fausko
In the wake of an amazing second
season, Shred 'N Breakfast is back to continue pushing the boundaries of
entertainment with yet another line-up of jaw-dropping webisodes. Having established
themselves in the web series game as a frontrunner, the boys at SNB have their
sights set on improving some of their most defining qualities as well as making
themselves much more accessible.
What should we be expecting from this season of Shred 'n
Breakfast?
SNB: We will keep the same concept but keep
progressing the whole production (filming, editing etc.). We are getting a
website where all of the episodes
will be released and where we'll keep you updated on what's going on, drop bonus edits, and
basically just make it easier for people to follow us through the winter. Our main goal is to make something unique. We
feel that we've managed to do that and that's basically our formula. The
progression of the series comes naturally, as we "work" with the
project every single day.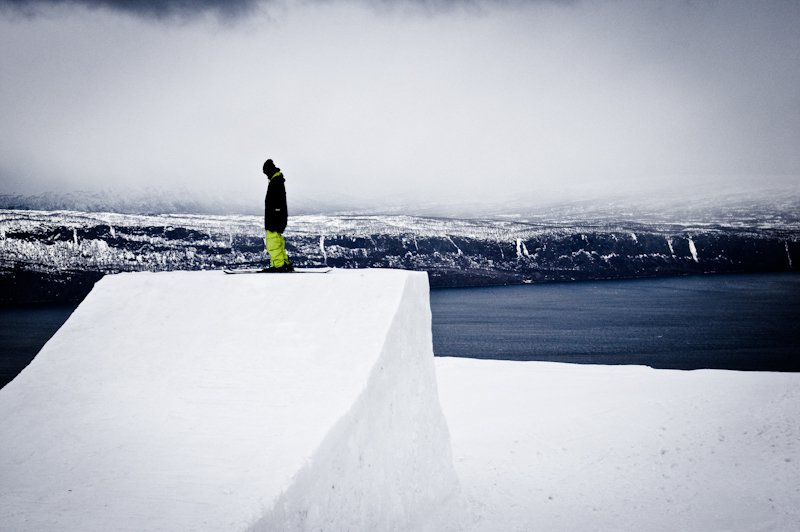 Kim Boberg in Narvik, Norway. Photo by Kyle Meyr
This season and beyond, where is Shred 'n Breakfast heading?
SNB: It's hard to say, as we're taking it day by
day, but we're going to keep doing it as long as we have fun making it! Right now
it's the best part of the season.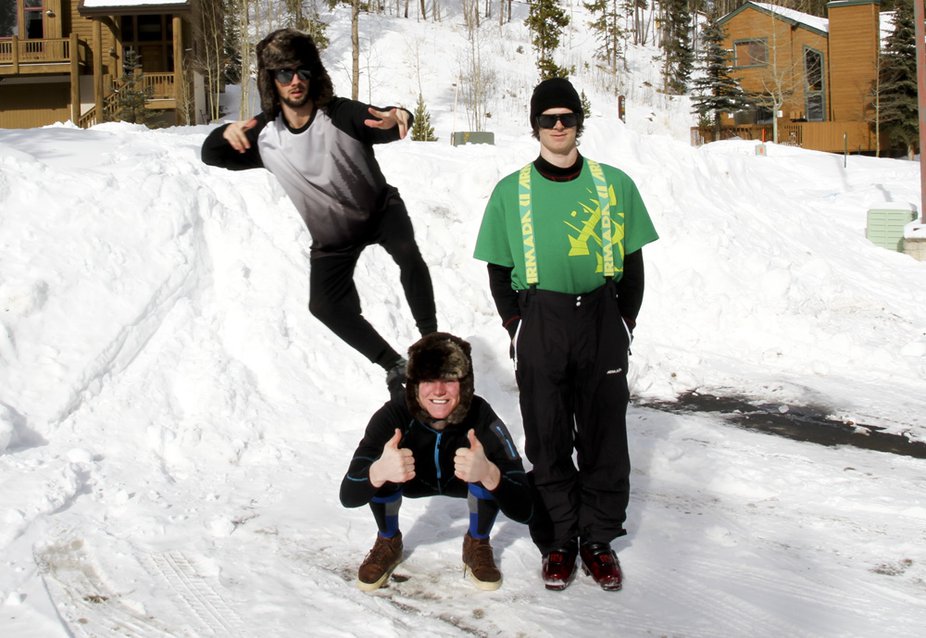 Shred 'N Breakfast in Breck Photo by Shred 'N Breakfast
Like the prize in your cereal,
these web series' are the bonuses that brighten your day. With Shred 'N
Breakfast, not only are you getting a kick ass toy, you're also getting a dangerously
tasty and nutritious start to your day. So, without further ado, here is Shred
'N Breakfast in all their unbridled glory. May I present to you, Episode 1 of Season 3!
Be
sure to keep up with everything Shred 'N Breakfast on their website at http://www.shrednbreakfast.com! Shred 'N Breakfast would also like to thank their sponsors Genus Tech, Manfrotto, Xtravel, along with their
media partners, friends and
family! And of course to every single stoked kid out there!