Words & photos by David Peacock
The proliferation of freeskiing has led to an abundance of contests. Generally, the most widely accepted format is a simple two-run, best one counts philosophy. X Games, Dew Tour, you name it. In the small town of Vernon, British Columbia, however, things are done a little differently. The annual Showdown Throwdown Hoedown slopestyle, moving into its sixth year for 2011, switches up the format, giving competitors four runs over two days, with the top five scores advancing to a one-run shootout.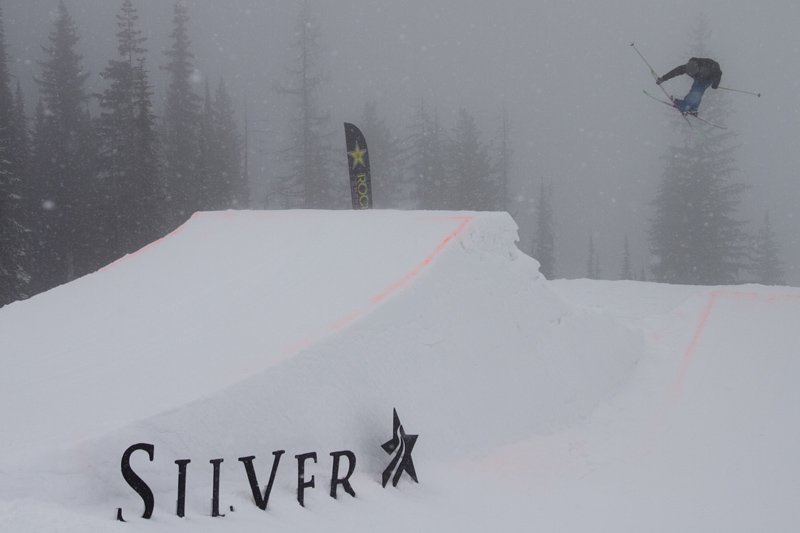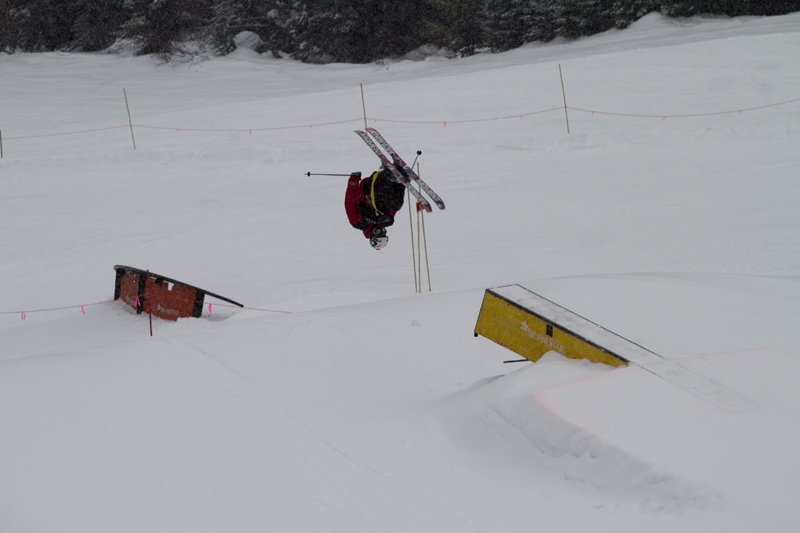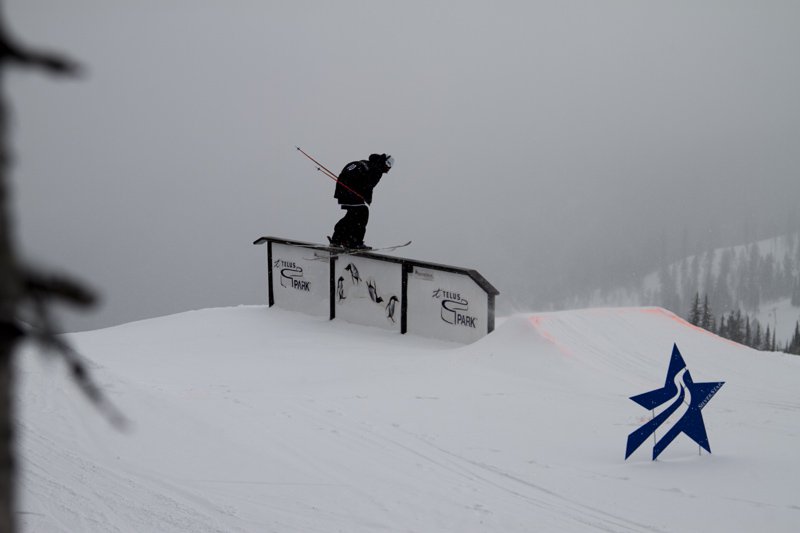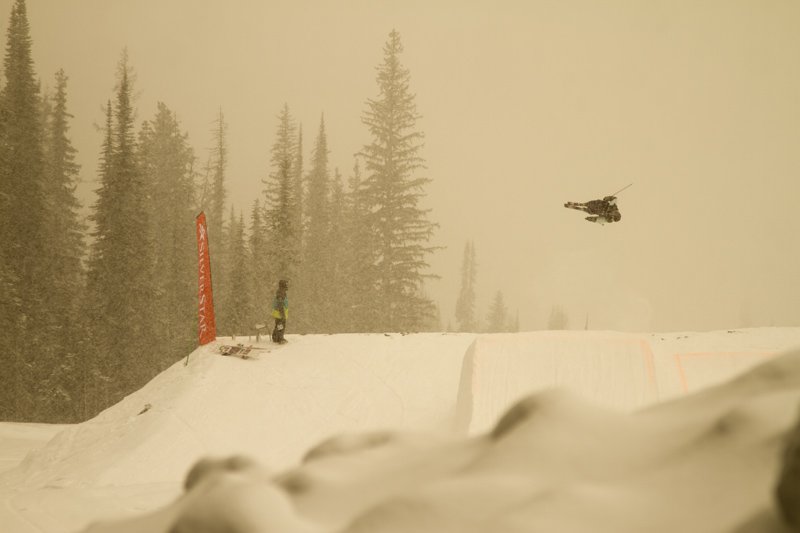 Last year the victor of the shootout, and most consistent man of the weekend, was Mike Mertion. This year, Mertion opted to take a more leisurely approach to the Showdown, watching instead of competing. While that led to a lackluster title defense, he was no doubt able to soak up the splendor of the beer gardens more than his competing brethren. In the hunt to take Mertion's crown were Showdown regulars Michael Brush, Simon D'Artois, Noah Morrison, Tucker Visser, along with the incomparable Ian 'Chug' Cosco, who made an appearance on day one.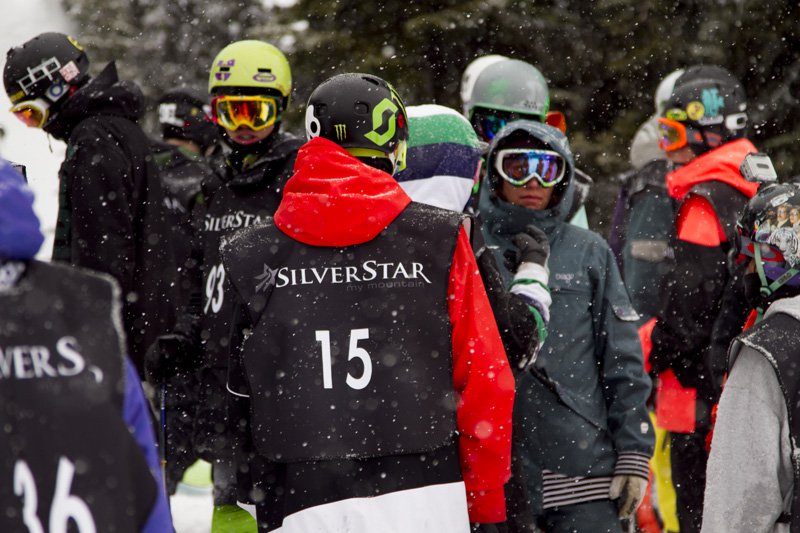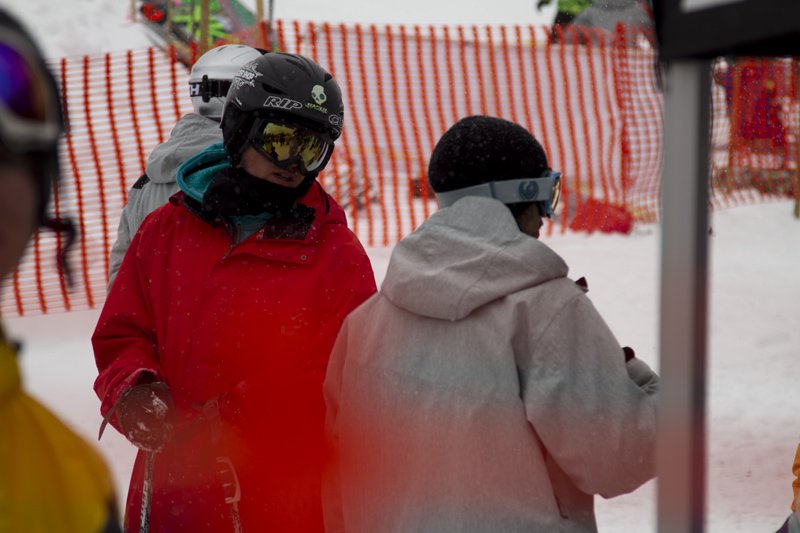 Simon D'Artois & Ian Cosco
The weather on Sunday, finals day, was lackluster to say the least. Photographers toiled away their hours cursing the endless snow while competitors hunted tirelessly for speed. However, despite the flat, foggy light and humidity that was pushing a Ken Jennings percentage, the crowds still came and the beer gardens were packed with thirsty Okanagan Spring drinkers. Among them were esteemed professional skiers such as the aforementioned Chug and Mertion, along with the one and only Josh Bibby. Professional announcer and international man of mystery Reed Speedman also made an appearance, much to the delight of the Showdown emcees.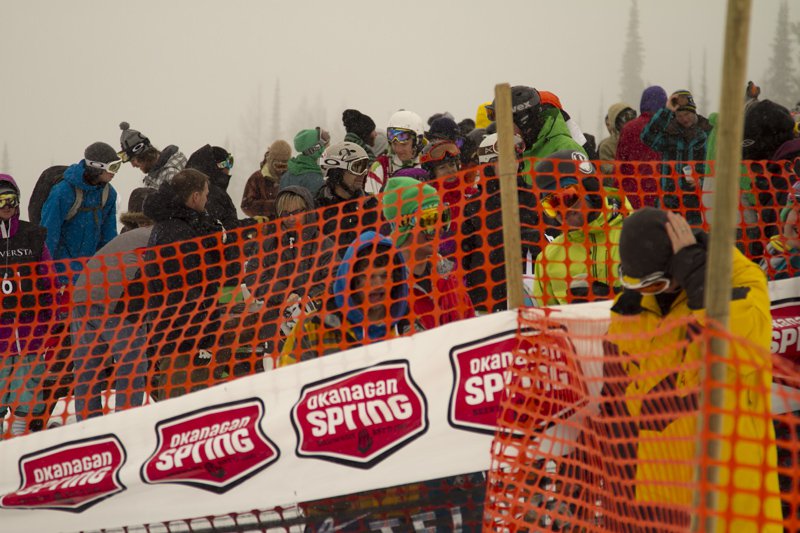 The amateur category was a best-two-of-four format, with no shootout. With all four completed, Mitchell Wilson was crowned the Showdown champion for men's amateur ski, followed closely by Bryce Barker and Will Finch. On the opposite side of things, Cassie Sharp won the women's open event, with Jenna Anderson in second. We will undoubtedly be hearing more from these ladies in the coming years.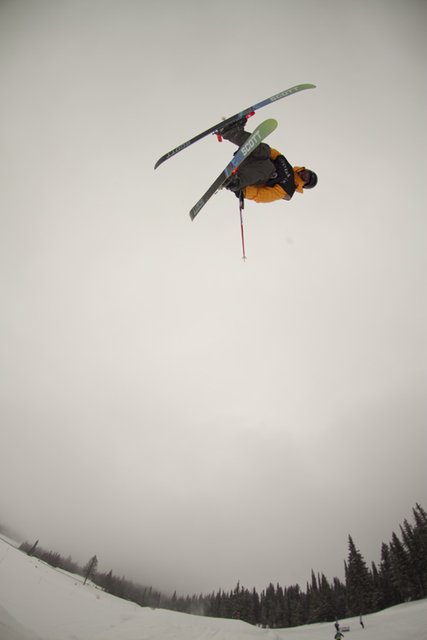 Colin 'Chaz' Vaykovich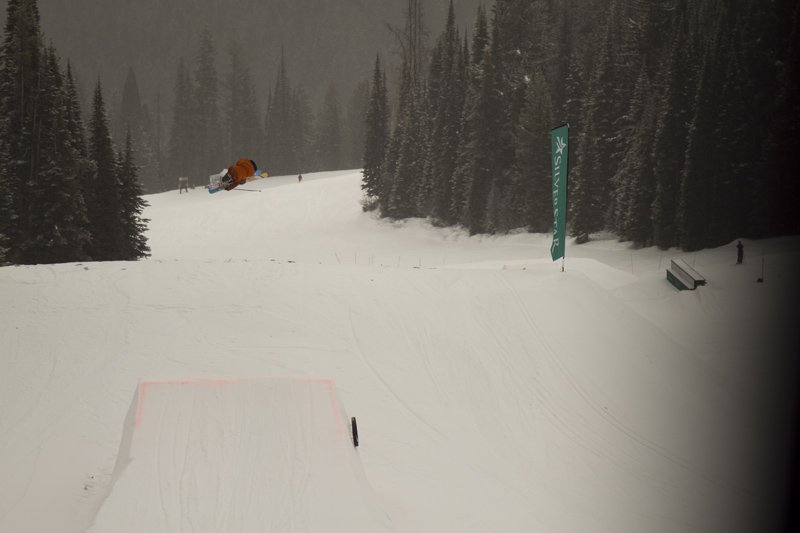 Rob Heule
In the men's open category, after four runs, the five competitors deemed worthy of the shootout were, in order of lowest to highest score, Tucker Visser, Simon D'Artois, Cam Smith, Michael Brush and Noah Morrison. Entering the final one-run shootout Noah Morrison was the definite favorite; Morrison has been picking up momentum consistently for the past couple of seasons, and with a Salomon Jib Academy win freshly tucked into his cabinet of trophies, Morrison seemed to be on fire. Unfortunately, his final run took a turn for the worse thanks in no small part to the weather. In second place this year was repeating podium attendant Michael Brush, while third place went to Tucker Visser.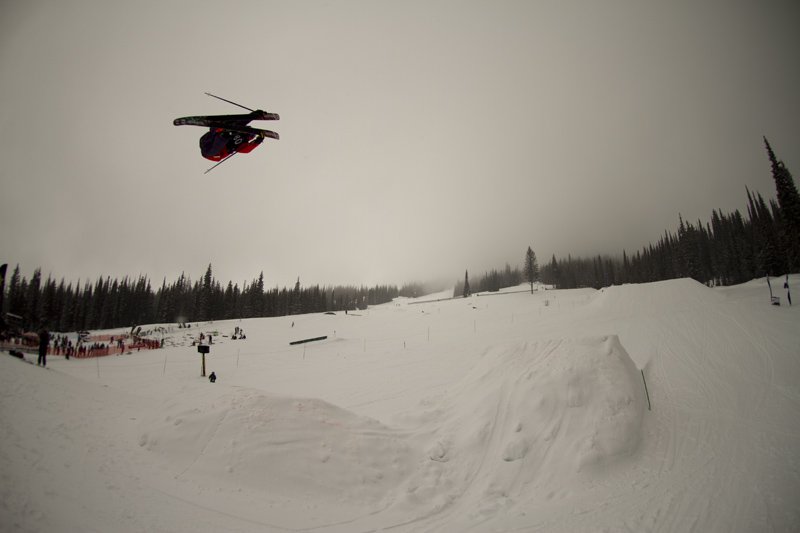 Noah Morrison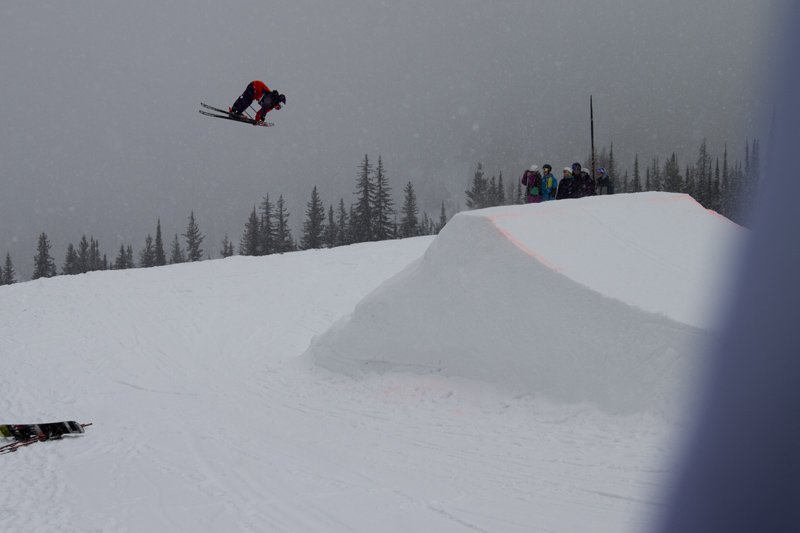 In the end, it was Whistler local Simon D'Artois who managed to get up to the most ridiculous trickery of the weekend, ending up in top spot. Simon took home a cool $1000 dollars and will have the opportunity to brag about his winnings for the next 365 days, or thereabouts.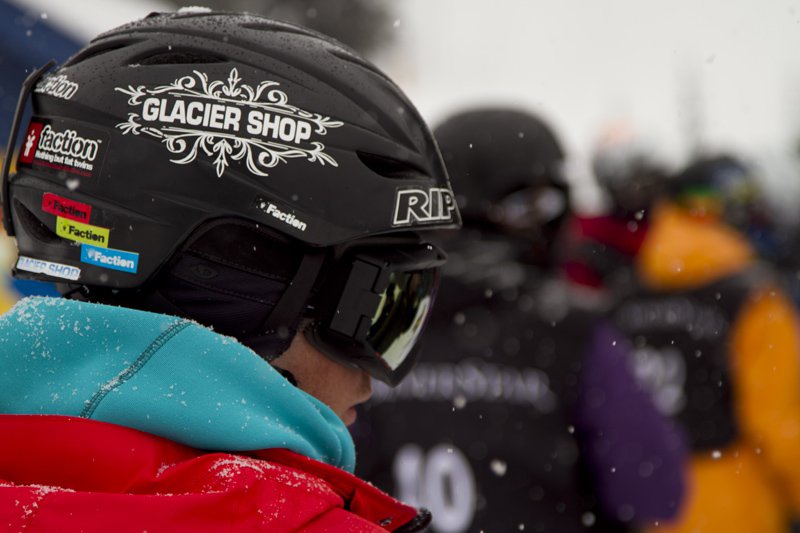 Simon D'Artois
Results
Men's Open Ski
1) Simon D'Artois
2) Michael Brush
3) Tucker Visser
Men's Ameteur Ski
1) Mitchell Wilson
2) Bryce Barker
3) Will Finch
Women's Ski
1) Cassie Sharpe
2) Jenna Anderson
Big thanks to everyone at Silver Star for another fun-filled event, despite the conditions. See you next year!