A Guest Post by Yana Locke from Headshot London Photography.
London is an incredible city: vibrant, modern and fizzing with life. But at every turn, London?s past is also very much in evidence, from the glorious historic architecture of its heritage sites to tiny details like a stretch of cobbled road, place names like Pudding Lane or Eel Pie Island and, of course, the ubiquitous blue plaques that commemorate notable people and events all over the city.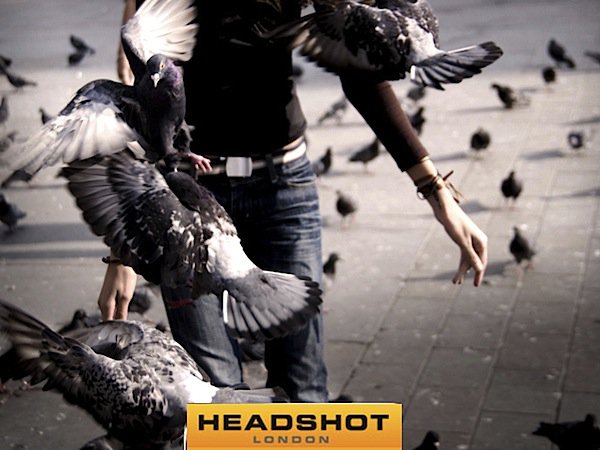 So, faced with the challenge of taking a series of pictures that sum up London, where do you start? Covering 600 square miles and with a population of 7.8 million, there?s an awful lot to choose from. Add to that that 2012 is the year of the Diamond Jubilee and the London Olympics…
The Secrets of Successful Cityscapes
Although a city may be characterised by the people who live in it, visually it is the cityscape that is most instantly recognisable ? whether that?s because of the presence of a famous landmark or due simply to characteristic architecture, street styling or the presence of, say, a London bus, taxi cab or policeman. But, of course, we?ve all seen a thousand pictures of the Houses of Parliament and just as many of the London Eye, the Beefeaters and red telephone boxes. How is your work going to stand out from the crowd?
Taking a photograph of a cityscape or building might seem straightforward ? stand in front of the building, square it up in your viewfinder and click ? but in fact, to a achieve an image with real impact and interest is anything but. Unless you?re taking the picture for an estate agent?s details, you?ll need to put a bit more thought into what you?re doing. After all, you?re be converting a three-dimensional space into two dimensions. From a physical point of view, you want to capture a sense of size, space, texture, contrast, light and shadows… But are you looking to say a bit more? Something about the building?s function, context, history; the juxtaposition of old with new. Will your picture encompass a whole skyline or will one small detail of one building ? a gargoyle, a doorway, a chimney pot ? suffice?
London Landmarks
Buckingham Palace, the Houses of Parliament, St Paul?s, Tower Bridge ? London has plenty of iconic landmarks that everyone knows. But if you want to take a photograph of a building or site that?s very familiar, try to shoot it from a different angle or pick out an unexpected detail. It may not be easy to achieve, but what about a shot from above? Or from behind? Reflected in a nearby window, at dusk or during a storm? Would your picture be better with or without people ? a deserted building, cold and empty, like Battersea Power Station, or a busy skyscraper, like the Gherkin, with people streaming in and out like ants…
But buildings are not the only landmarks that make London special. The River Thames will afford plenty of wonderful, if perhaps a little obvious, photo opportunities. Other waterways are less well known ? the surviving dock bowls in east London or Victorian leftovers such as the Regents Canal. London?s open spaces also lend themselves to spectacular photography, from the horticultural brilliance of the Chelsea Physic Garden or Kew to herds of deer roaming wild in Richmond Park.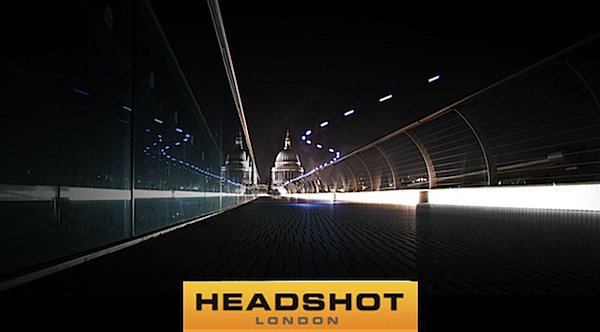 What about your London?
Whether you?re a Londoner born-and-bred or a first-time visitor to the capital, what will make your pictures most interesting is your interpretation of the city. Steer clear of the obvious tourist shots that grace a million postcards and show people what you really feel about this great metropolis.
If you live in London, think about the area in which you live. How would you sum it up? What can you see here that the tourists or casual visitor might miss? How can you bring out London?s character in your pictures? Do you want to highlight the architectural patterns in a row of Victorian terraces houses or is your style gritty reportage shining a light on poverty and deprivation in one of the world?s wealthiest cities?
If you?re visiting London for the first time, what do you see? Look beyond the clichés and take a picture of something you weren?t expecting to see, something maybe that surprised you, shocked you or made you laugh. Explore a little off the beaten track and be ready with your camera to capture every arresting image that confronts you.
London is so much more than the sum of all her buildings. London is about people, history, commerce, art, politics, fashion, music, food, culture and much more ? all of it waiting to be captured on film. Ultimately, you need to think about what London means to you. A scattergun approach will never result in a coherent portrait of the capital, so choose favourite part of London to focus on, pick a theme to explore in depth or a strand that can unify diverse images of the city.
Show people the London that belongs to you.
Headshot London Photography ? is one of the leading London photography studios specialising in Portraits, Corporate, Fashion, Family and Advertising Photography. For more information please visit the website.
Post originally from: Digital Photography Tips.
Check out our more Photography Tips at Photography Tips for Beginners, Portrait Photography Tips and Wedding Photography Tips.
Shooting London – Big City Photography