This week, a part of the CoreUPT.com team is in Chamonix to make some pictures and videos. The weather is perfect, and our riders do incredible stuff.
Yesterday, Candide Thovex and Guerlain Chicherit try to go to the top of The Mont Blanc to ski the North Face but because of the tired of the last days shooting, they had to stop before reaching the summit.
NO big deal ! We did great shots (look at the one below) and they are really motivate to try again on thursday !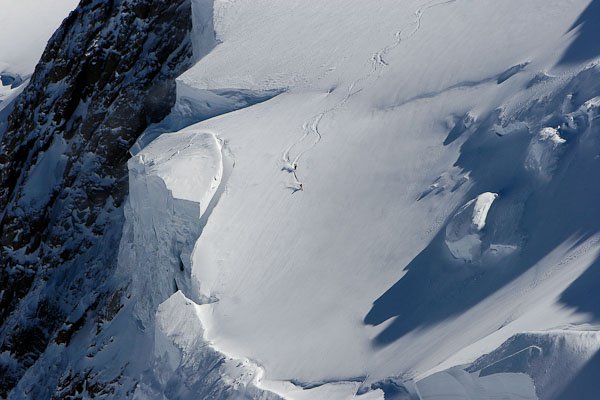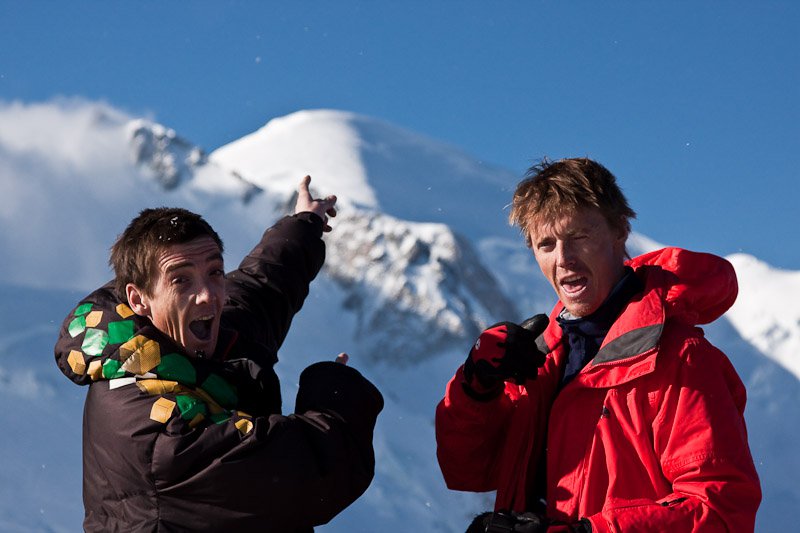 So keep in touch and good ride on CoreUPT.com !