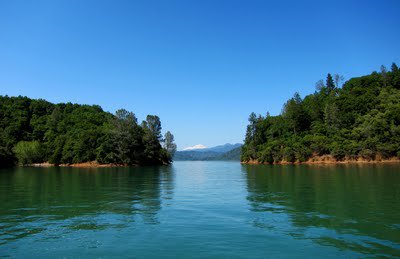 While the Tahoe weather was still flirting with winter, a group of friends and I decided to head up to Shasta a couple of weeks ago to get some sun. You can see snow covered Mt. Shasta in the photo above.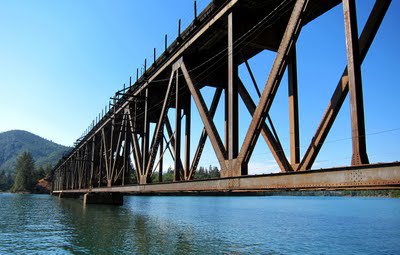 We camped out for a couple of nights and enjoyed a mini vacation from Tahoe. It's tough to consider Shasta a vacation because, living in Tahoe, it's hard not to feel like life is a vacation.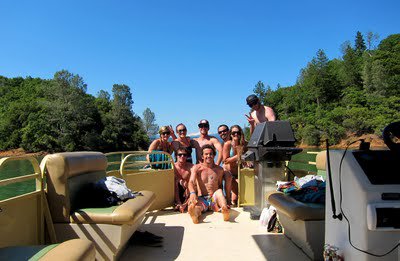 The pontoon boat was a fun addition to a day on the lake. Shasta has so many hidden coves worth exploring. Here's our self timer pose that almost got us eight tickets for being on the front of the boat with the engine running.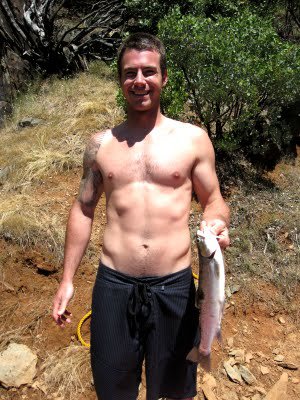 Ian didn't catch this fish, but Nick did with his hands. Ian was stoked to fillet it up for the BBQ on the boat. It was a tasty treat and I've never seen anyone catch a fish with their bare hands!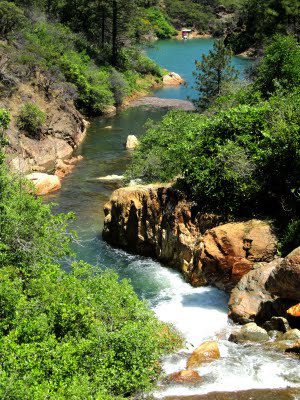 You can barely see the pontoon boat at the end of the river, but that's where we anchored up for a while to enjoy the semi cold water.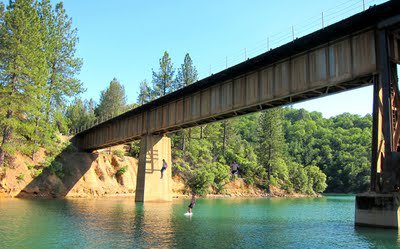 Fun times in Shasta were had. It's hard to go wrong kicking off summer with camping and boating.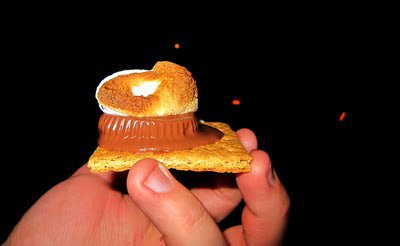 Here is Danny's smore creation that I suggest you all try next time you're camping or around a fire. Marshmallow, gram cracker, and a reeses peanut butter cup...so good! Most of the crew headed back to Tahoe, but Danny and I continued on the the Redwoods where we had an absolutely amazing time...pics to come. Hope you are all enjoying the sun!!