Written By Seth & originally posted on ESPN.com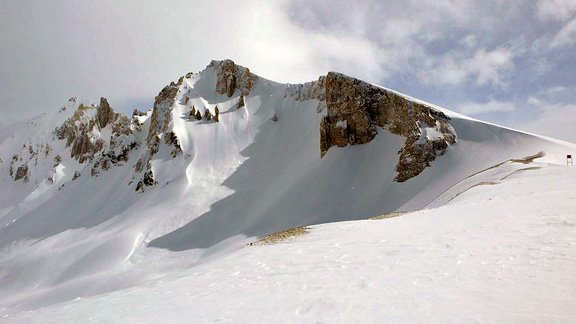 Seth MorrisonSeth Morrison
Thus far, Las Leñas has given and taken.
Winds recently destroyed the deep snow we had upon arrival, making conditions a bit dodgy from run to run. At times, you could see clearly. Then it'd be a total whiteout. Without any trees or rocks around, you'd find yourself in vertigo. Still, we made the most of it.
The biggest problem, aside from the wind, was the fact that the Marte lift was shut down for some mechanical issues. Marte is why any good skier comes here: This lift alone accesses some of the most technical skiing you can do with zero effort put forth to get there.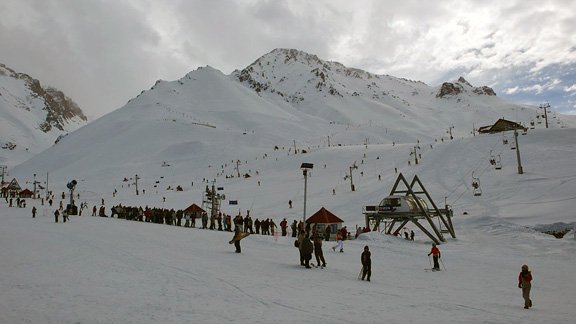 Seth Morrison
High winds and limited terrain = big lift lines. Our strategy calls for waiting a little ways up the line till the not-so-good skiers fall off … and we jump on.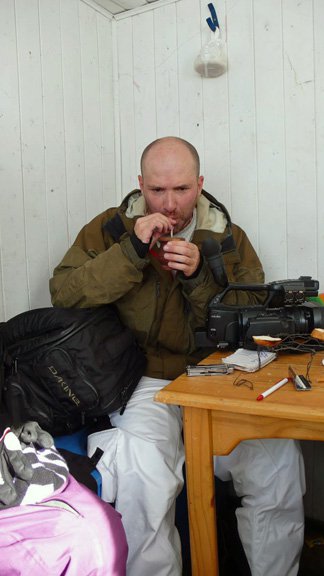 Seth Morrison CP sampling some of the Argentine maté as we wait to see whether we can skin farther past the base of Marte. Patrol ended up saying no!
Totally different story for the lifties, though. Maintaining this lift during storms and wind is a challenge Las Leñas faces on an almost daily basis. We had a chance to see the top building on Marte, nicknamed "Bora Bora," where some ski patrollers live during the storms.
Composed of four small rooms, "Bora Bora" is an important element in Marte's success. On the walls are patrollers' names with numbers next to them, indicating the days in a row they'd been holed up during storms. It's a big list. They have a full bunk room, generator, satellite TV, stove, food and the capability to send out bombs for air blasts above some of the couloirs around the ridgeline near the building. Pretty hard-core scene to say the least.
Since the lift has been down, the best skiing has come from hiking and skinning on and off the mountain. It's a lot of work for your turns, and longtime Las Leñas skiers said they'd never done some of the hikes — because usually you can just ski there when Marte is open. Tough luck for our group.
Because of the limited skiing, shooting catalog photos and non-action shots hasn't been so bad. But even light filming has been work, just to get to runs that are exciting to ski. Currently, the winds are so rough that only surface chairs are running, so lift lines are big and you have to be aggressive in the lineup to hold position. What one will do for skiing …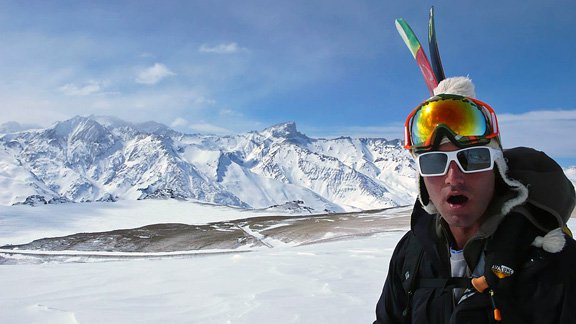 Seth MorrisonStein's expression says it all during the hike up Cerro Martin.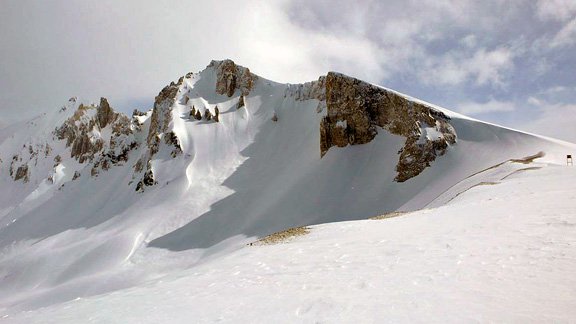 Seth MorrisonCerro Martin (translation: It was deep).
Which is why it's nicer to just go for a walk and get away from the masses for a bit. Warmer temps down low had us itching to get up higher, but routinely getting denied by patrol on hikes and fear of being blown away has kept us lower and contained to the valley. One week remains before we head back. Time to go fly a kite. Sorry for the lack of ski action pics — I'm too busy skiing when I'm skiing.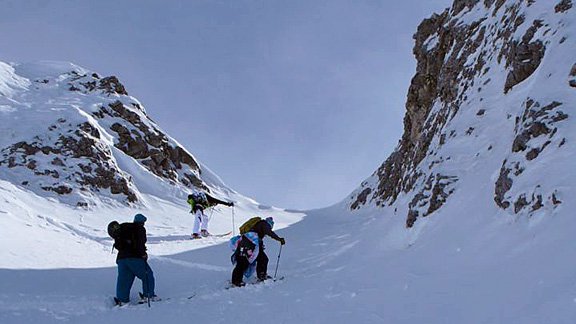 Seth MorrisonMore hiking to an off-resort spines zone.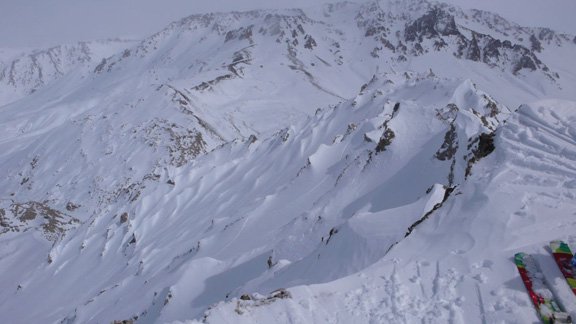 Seth Morrison Salutations, Mr. Spines. Too bad people beat us to it after all the days we looked at its untrammeled freshness…